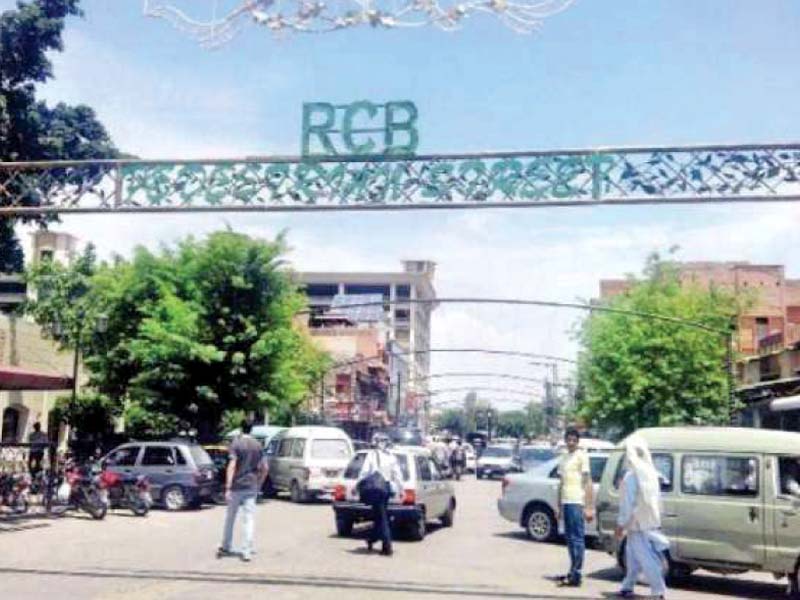 ---
Rawalpindi Cantonment Board care centre closed
Over the novel coronavirus (COVID-19) pandemic
---
RAWALPINDI: The Rawalpindi Cantonment Board (RCB) has shut down the Cantonment Board Care Centre for an indefinite period because of the novel coronavirus (COVID-19) pandemic. Moreover, an isolation ward has been set up at the Cantonment General Hospital (CGH).

An RCB spokesperson said that residents have been advised to instead use the CB Care App to register their complaints. Alternatively, they can contact board officials via the helpline:  051-111-07-07-07 and 051-9274401-4.

He added that the board has accelerated its ongoing public awareness campaign on COVID-19. In this regard, he said that the board has put up awareness banners at various points to highlight preventive measures for COVID-19.

Dr Asia Shahzad Qureshi of CGH, the official said, has been appointed as the focal person on the virus for the remits of the board.

Furthermore, a special awareness campaign is being run through newspapers, pamphlets, billboards and banners.

The official added that a 50-bed isolation ward has been set up at CGH where doctors and staff are being trained to handle patients. Arrangements were also being taken to set up corona isolation wards in all private hospitals of the cantonment, he added.

Furthermore, arrangements are being made to procure coronavirus protection kits apart from ensuring the availability of face masks and hand wash and sanitizers at CGH in sufficient quantities. To further improve cleanliness in cantonment areas, he said, that special arrangements are being made.

Published in The Express Tribune, March 21st, 2020.