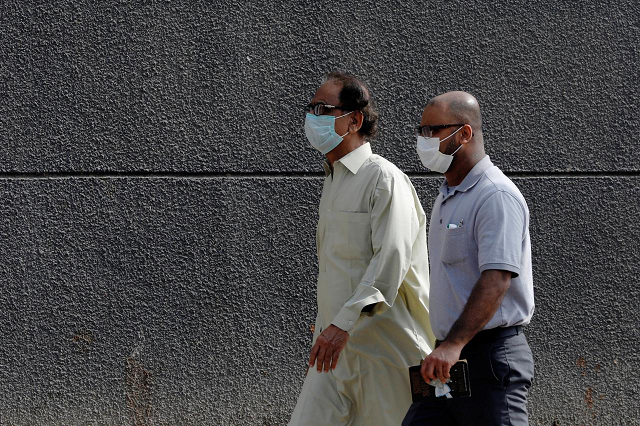 ---
Sindh reports first coronavirus-related death
Third COVID-19-related death in Pakistan
---
KARACHI: Health officials on Friday confirmed the first fatality from the novel coronavirus in the province as the nationwide death toll from the deadly contagion has reached three, with over 470 infected people, nearly half of them in Sindh.

Sindh Health Minister Dr Azra Fazal Pechuho confirmed a 77-year-old COVID-19 patient died in Karachi. "The deceased had cancer, diabetes and hypertension. The patient did not have any travel or contact history," she said, indicating local transmission of the virus.

The minister also advised people to refrain from coming in contact with the elderly as old people with underlying medical conditions are more vulnerable to the deadly virus.

Later in the day, Chief Minister Murad Ali Shah appealed to people to isolate themselves for three days to help his administration stem the spread of the novel coronavirus. "Please stay home to protect yourself and your loved-ones," he said while presiding over a meeting of the provincial task force on the viral outbreak in the province.

The nationwide tally of infected people crossed 470 on Friday with the governments in Khyber-Pakhtunkhwa and Sindh confirming more cases. Nearly half of the nationwide cases, 249 to be precise, are in Sindh; 81 in Balochistan; 96 in Punjab; 23 in K-P; 21 in Gilgit-Baltistan; five in Islamabad; and one in Azad Jammu and Kashmir. However, an official portal maintained by the Ministry of National Health Services gives a much lower count.

The situation remains highly fluid as more and more cases are report.