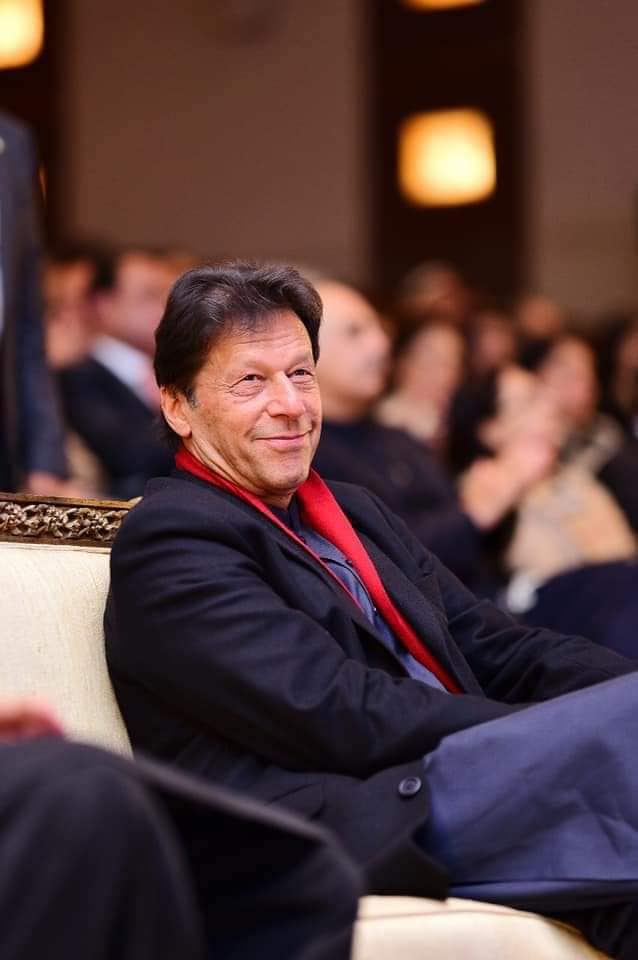 ---
PM Imran orders opening of Afghan border 'despite global pandemic'
Imran Khan says Pakistan remains steadfast with Afghanistan in times of need
---
Prime Minister Imran Khan has ordered opening of the Pakistan-Afghanistan border at Chaman "despite the global pandemic" to support Afghan "brothers and sisters" as the novel coronavirus stalks the region.

"Despite the global pandemic of COVID-19, we remain committed to supporting our Afghan brothers & sisters," the prime minister said in an early Friday tweet.

He added that he had given instructions to open the border between Chaman and Spin Boldak, in Kandahar. He also told authorities to "let trucks cross over into Afghanistan".

"In time of crisis, we remain steadfast with Afghanistan," he said.

The John Hopkins data said Afghanistan has 22 confirmed cases of the coronavirus and one death. According to International Organisation of Migration, over 100,000 Afghans were deported or returned voluntarily from Iran since the outbreak of the virus in the country.

Majority of Pakistan's 454 confirmed cases are pilgrims who returned from Iran through the Taftan border crossing while others are with a travel history. However, more than 40 people contracted the virus locally in Sindh.

All you need to know about coronavirus testing in Pakistan

The prime minister's decision comes at a time when countries across the globe have closed down borders and restricted air travel to contain the COVID-19 disease which has caused thousands of lives globally and infected tens of thousands others.

Here is a list of countries that have shut their borders and limited air travel.

Argentina: Borders closed to non-residents, effective March 15.

Canada: Borders are closed to all travellers who are not citizens.

Costa Rica: Borders closed to non-residents, effective March 16 through April 12.

Cyprus: Only its citizens, along with other Europeans working on an island, people with spec permits be allowed.

Colombia: Effective 17 March, Colombia will close borders completely until 30 May.

'Stricter screening needed against coronavirus'

Czech Republic: Partially closed its borders on March 14.

Denmark: Closed its borders to all non-citizens March 14.

El Salvador: On March 11, the President of El Salvador announced an Executive Order barring the entry of foreigners.

Estonia: Effective March 17, 2020, foreign travelers will not be allowed to enter Estonia.

Germany: Effective March 16, 2020 Germany has partially closed its borders with France, Austria, Denmark, Luxembourg, and Switzerland.

Ghana: Effective March 17, 2020 Ghana will ban anyone has been to a country with more than 200 cases.

Honduras: Borders closed for a week to all traffic.

Hungary: Hungary will close its borders for all passenger transport and only Hungarian citizens will be allowed to enter, Prime Minister Viktor Orbán said on March 16.

India: Effective March 13, 2020, all tourist visas and OCI entries were suspended until at least April 15, while holders of these visas who were already in the country can stay. Also tightened/closed their border with neighbouring countries. India also mandated 14-day quarantine for citizens returning from seven countries: China, France, Germany, Iran, Italy, South Korea and Spain.

Israel: Effective March 12, 2020, foreign travellers from any country are denied entry, home isolation for 14 days.

Jordan: Effective March 17, 2020 Jordan will stop all incoming and outgoing passenger flights into the country.

Kenya: Effective March 17, 2020 Kenya halted the entry of foreigners from countries that have confirmed coronavirus cases.

Latvia: Effective March 17, 2020 all intl travel by air, railway, sea and road, will be cancelled.

Lithuania: Closing border for foreigners, except for those having residence permits,

Malaysia: All citizens are prohibited from leaving the country while foreigners are prohibited from entering the country effective 18 March 2020.

Moldova: Closing its airspace and terrestrial borders for all foreigners.

North Korea: Closed its borders to all intl tourists on January 21, one of the first countries to do so.

Norway: Effective March 16, 2020 closed airports temporarily.

Palestine: Tourist ban of West Bank from March 5, 2020 for 14 days.

Panama: From 11.59 p.m on Monday night (March 16), only Panamanians would be allowed to enter.

Peru: Peru restricts access to the interior of the country.

Poland: Effective March 15, 2020, for a 10 days' period. Entry ban for all foreigners

Russia: Borders closed to foreigners with some exceptions, effective March 18 and until May 1.

Saudi Arabia: All intl flights suspended, except in exceptional cases, for a period of two weeks, as of March 15, 2020.

Slovakia: Closed its borders to all non-residents.

Suriname: Will close its borders for all persons and flights starting March 14.

Trinidad and Tobago: On March 16, closed its borders to all except Trinidad and Tobago nationals

Ukraine: Starting March 15, Ukraine has closed its border for foreigners for two weeks.

UAE: UAE has suspended the issuance of all visas to foreigners except diplomatic passport holders, with effect from March 17.

Schengen countries will restrict incoming travel of all non-residents with the exception of family members of EU citizens, medical personnel and people responsible for the transport of goods, from noon 17 March for 30 days.