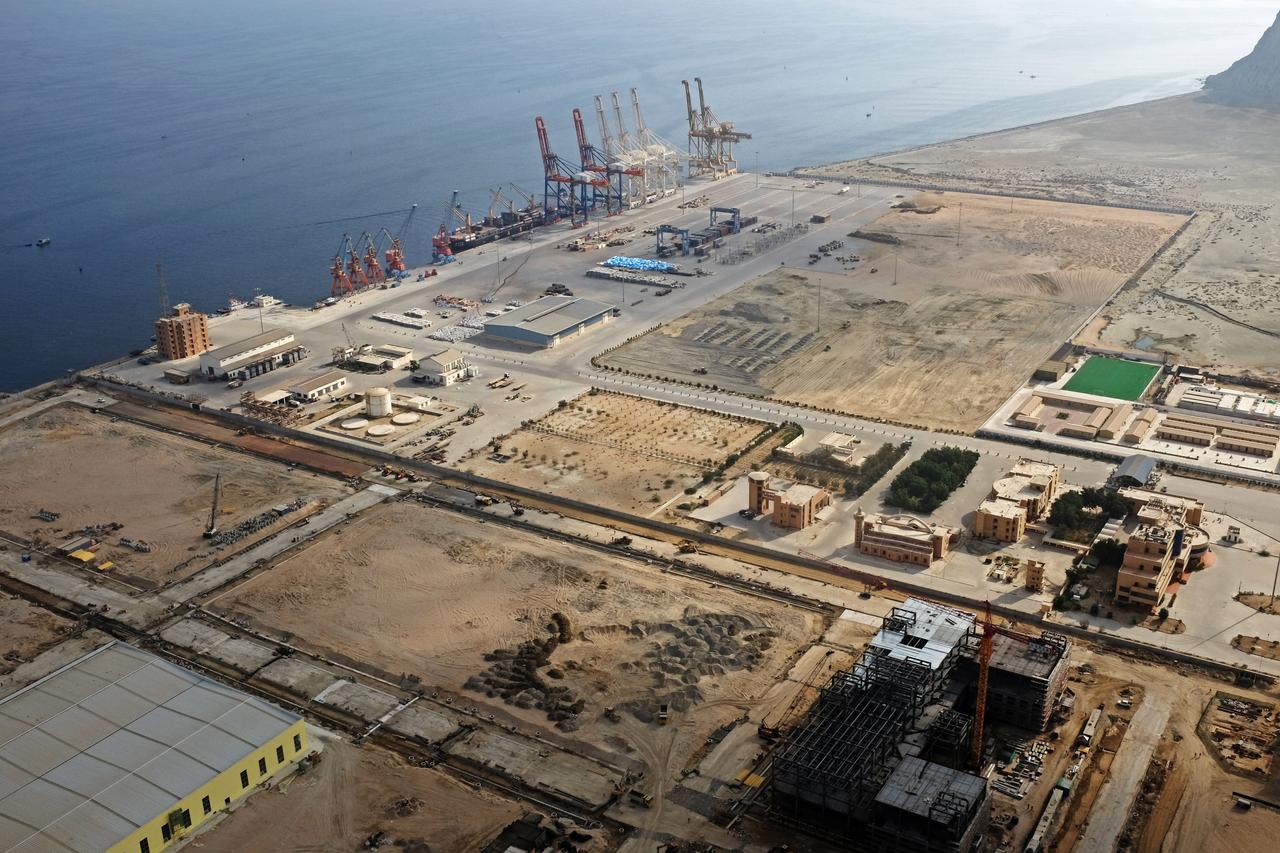 ---
ISLAMABAD: Pakistan does not see the novel coronavirus outbreak, which has had a devastating impact on the global economy, delaying the projects under the multibillion-dollar China-Pakistan Economic Corridor (CPEC).

"CPEC comprises long-term projects whose completion, in many cases, is spread over years," Foreign Office spokesperson Aisha Farooqui said at her weekly briefing on Thursday.

"We are quite confident that we will be able to complete the CPEC projects in time and, going forward, the short-term impact by the spread of COVID-19 will be counterbalanced by effective and swift mobilisation of resources," she added.

CPEC is a flagship project of Chinese President Xi Jinping's Belt and Road Initiative (BRI) that envisages linking the economies of over 65 countries through a network of roads and rail links.

The second phase of CPEC is scheduled to kick off when President Xi will visit Pakistan sometime this year. However, it is not clear if the visit will go ahead as planned because of the COVID-19 outbreak.

The number of coronavirus cases around the globe has recorded an exponential growth over the past few days. The cases are also increasing in Pakistan as authorities have started conducting tests of more suspected patients.

The sudden spike in cases in the country has prompted authorities to take a raft of measures to contain the pandemic.

Authorities are urging citizens to limit their movement and avoid social contact.

As part of these measures, the spokesperson held the briefing through a video link and answered questions sent by journalists.

When asked if Pakistan had formally requested China for help in dealing with the coronavirus crisis, Aisha noted that the two countries had always stood by each other, particularly in challenging times.

"During President Dr Arif Alvi's recent visit [to China], letters of exchange were signed between the two countries aimed at building capacity and addressing the challenges posed by COVID-19 in Pakistan," she added.

After the coronavirus outbreak in the Chinese city of Wuhan in December, thousands were infected there within a span of a few weeks. Beijing had to put in place draconian measures such as locking down the entire city for over a month.

The steps helped Chinese authorities in preventing the virus from spreading to other parts of the country. On Thursday, Beijing said that no locally transmitted case was reported from mainland China, raising hopes that the pandemic could be controlled with effective measures.

The spokesperson said in view of the global outbreak, the federal and provincial governments were taking a series of measures to contain the spread of the disease in the country.

"It is a rapidly evolving situation. The government and all stakeholders are monitoring, evaluating and coordinating all mechanisms and systems to ensure safety of the citizens."

The spokesperson said the foreign affairs ministry had decided to take precautionary measures against any potential public exposure and therefore suspended all walk-in consular services except for the attestation of power of attorney.

"Attestation of documents can be carried out through courier companies during this period. Walk-in consular services would remain suspended from March 18 till April 3 and be reviewed subsequently," she elaborated.

"The ministry has also established a crisis management unit for coordination on COVID-19 under the supervision of the special secretary (administration) to liaise with the diplomatic corps in Pakistan as well as with our missions abroad and their respective outreach to our diaspora communities worldwide. Hotline numbers of the crisis management unit have been shared on our website."

The spokesperson further said Pakistani embassies and consulates had set up 24/7 hotlines.

"We have also nominated focal persons to facilitate the Pakistani overseas communities in their respective countries. All these contact details are available on our social media platforms and on the website of the ministry," she added.

"We advise our diaspora communities to exercise caution and personal responsibility for their personal health as well as of those in their family and communities in line with the advisories of local authorities wherever they may be."

The spokesperson also advised Pakistani community members abroad to avoid all non-essential travel as well as avoid public places and points of congregation and practice social distancing in a responsible manner for their own safety and the safety of all around.

"The role of the media in building public awareness on safety and precaution during this difficult time is crucial and deeply valued. This challenge can only be tackled through collective action. Thank you for your support."

To a question, Aisha said Italy was home to about 150,000 Pakistani nationals, concentrated mostly in the North of Italy (Lombardy region with its capital as Milan).

"Our embassy in Rome and consulate general in Milan are in constant contact with the Pakistani community. The embassy as well as the consulate general had set up 24/7 helplines to provide services and information to the community at the start of the outbreak."

She said the Pakistani embassy in Rome and consulate general in Milan were also coordinating with educational institutions where Pakistani students (around 1,500-2,000) were studying.

"So far we know about the unfortunate death of one Pakistani origin person who lived near Milan, Mr Imtiaz Ahmed," she added.