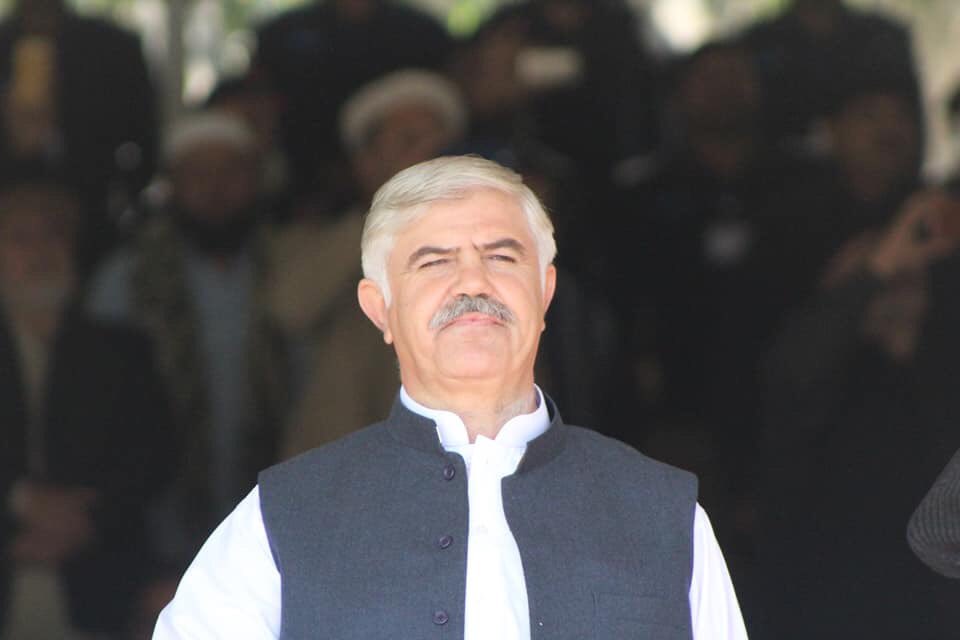 ---
No decision on province-wide lockdown: Mahmood
CM says curfew imposed in specific areas to protect citizens
---
DI KHAN: Khyber-Pakhtunkhwa (K-P) Chief Minister Mahmood Khan on Thursday said that no decision has been to impose a province-wide curfew, however, lockdowns are being imposed in specific locations to protect citizens from the novel coronavirus (COVID-19).

CM Mahmood said this after visiting the newly-established quarantine centre in Dera Ismail Khan.

The chief minister appealed to the public to take the coronavirus seriously and adopt precautionary measures such as self-isolation. It was in the best interest of everyone to minimise social interaction and avoid unnecessary movement, he added.

The chief minister said that arrangements have been made at the newly-established quarantine centres per international standards. Moreover, he said that the provincial government is working hard to prevent the spread of COVID-19 and that pragmatic steps have been taken in this regard. However, public support is necessary to fight the disease.

"The provincial government is taking steps beyond its capacity to address the issue however all these measures will only be fruitful if people fulfil the responsibilities on their part by following the preventive and precautionary measures against coronavirus," the chief minister added.

Earlier, CM Mahmood visited the quarantine centre established at the Gomal Medical College. The chief minister was informed that the centre currently can accommodate more than 250 suspected patients, which can further be increased if needed.

Separate rooms have been dedicated for every suspected patient at the centre while complete arrangements for preliminary medical tests of the suspected cases have also been ensured, the chief minister was told.

Published in The Express Tribune, March 20th, 2020.