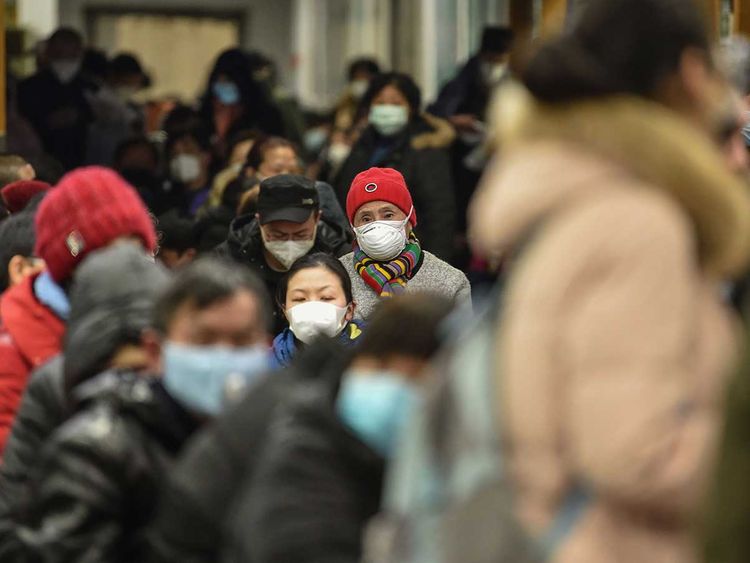 ---
March 19: Pakistan's coronavirus cases jump to 454
As of Thursday, Sindh reports 245 COVID-19 cases, Balochistan 81, Punjab 78, K-P 23, G-B 21, Islamabad 5, AJK 1
---
PESHAWAR/ LAHORE/ KARACHI: The number of confirmed coronavirus cases in Pakistan have jumped to 454 after Balochistan, Punjab, Sindh, Gilgit-Baltistan and Khyber-Pakhtunkhwa announced an increase in their provincial tallies.

Balochistan Chief Minister Jam Kamal Khan has confirmed 60 fresh cases of the contagious disease in the province, pushing the total tally to 76. Later, the provincial health ministry reported the positive patients of COVID-19 81.


Balochistan
So far total tests of PCSIR : 353
Positive so far PCSIR : 60

Total :16+60=76

— Jam Kamal Khan (@jam_kamal) March 19, 2020


As the number of coronavirus cases has swelled to 81 in Balochistan, the provincial government has imposed a ban on the public transport and declared the health emergency across the province to contain the deadly epidemic.

Provincial government spokesperson Liaquat Shahwani said that employees of transport companies including drivers and conductors will be provided with the relief package.




Punjab government spokesperson Musarrat Cheema has confirmed the fresh positive cases of the COVID-19 in a tweet.

As of Thursday 14 people have been tested positive of the virus in Lahore, 4 in Gujrat and 60 Zaireen (DG Khan 55, Multan 5).

https://twitter.com/MusarratCheema/status/1240621632324067330

According to the statement issued by the Sindh health ministry, 37 new cases of the contagion have emerged, taking the total number of coronavirus to 245 with 151 in Sukkur, 93 in Karachi and one in Hyderabad.

Of them, three of the patients have fully recovered from the deadly disease. The third patient, who tested negative for the virus today, is a resident of Hyderabad, and was diagnosed in Karachi.


Third patient of #COVIDー19 in #Sindh who was being kept in isolation has Alhamdolillah recovered & has tested negative

— Murtaza Wahab Siddiqui (@murtazawahab1) March 19, 2020


Meanwhile, K-P confirmed four new cases pushing the provincial tally to 23.


4 new cases of COVID-19 have been confirmed in KP. 2 patients have foreign travel history, 1 is a relative of a previously confirmed case and 1 has no travel history or known contact with a confirmed case. Total confirmed cases in KP are 23 now. #CoronainPakistan

— Health Department KP (@HealthKPGovt) March 19, 2020


According to Commissioner Gilgit Usman Ahmad, eight more cases of the novel coronavirus tested positive in Gilgit-Baltistan (G-B), taking the toll to 21.

The country had 454 confirmed cases of the deadly pneumonia-like virus that has infected over 200,000 people across the globe and caused over 9,000 deaths.

Punjab confirmed 33 cases on Wednesday night while Balochistan reported 23, G-B confirmed 13, Islamabad five and Azad Jammu and Kashmir one.

Pakistan confirmed its first two deaths in K-P and the two patients passed away within hours of each other.

The numbers will change as new information comes in.

Follow The Express Tribune's live coverage of the pandemic here.




Varying stats

The varying stats paint a dismissal picture of coordination between the federal and provincial governments. Prime Minister Imran Khan's address to the nation late Tuesday paid a tribute to the Balochistan government and Pakistan Army officials for their part in containing the virus at the Taftan border.

However, Sindh government has come out criticising Centre for lack of foresight in quarantine arrangements in Taftan where over 9,000 pilgrims returning from Iran had been quarantined by the Balochistan government in a 'tent city'.

After completing the 14-day incubation period, the pilgrims were allowed to travel back to their cities. However, Sindh and K-P sent the pilgrims to isolation facilities in Sukkur and Dera Ismail Khan and tested them before allowing further travel. So far 134 pilgrims tested positive in Sindh and another 15 in K-P.

The federal government maintained that health was a provincial matter under the 18th Amendment however Pakistan Peoples Party (PPP) argued that border management falls under Centre's domain.




Lockdown

Much of the country is under a lock-down as part of sweeping measures to prevent the spread of the virus.

Sindh government began with revising the academic year by preponing summer vacations, then banned public gathering and set out to close down restaurants, gyms, social clubs, wedding lawns and halls across the province. It also shut down government offices for two weeks.

On the other hand, Punjab government chose to go digital adopting a work-from-home policy through Skype. It has also banned public gatherings, suspended entry to tourist points including Murree and restricted shopping malls to a 10:00pm deadline.

While the ban on public gatherings is nationwide, Khyber Pakhtunkhwa government also disallowed private ceremonies in houses and closed compounds. Barbers and beauty parlours have also been ordered to close for 15 days while restaurants and eateries have been told to remain closed until April 5 but allowed to operate for home deliveries and take-away. Banks have been directed to install hand sanitisers at ATMs.

In Balochistan, Chief Minister Jam Kamal Khan appealed to the citizens to help government implement preventive measures by avoiding crowds in markets, public spots and transportations.

(With additional input from Shabbir Mir from Gilgit)