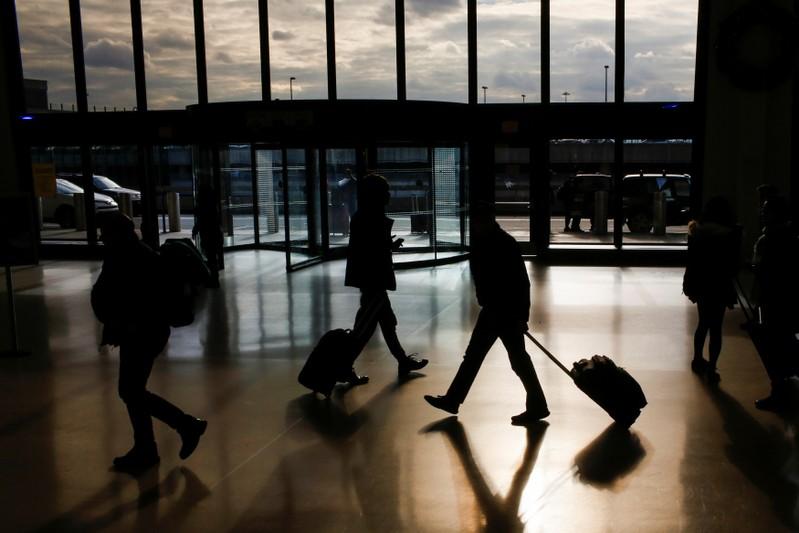 ---
Pakistan makes COVID-19 test must for international passengers
Condition to come into effect from March 21
---
ISLAMABAD: The Civil Aviation Authority (CAA) has made it mandatory for international passengers coming to the country to provide a copy of their test results for COVID-19 -- as part of its measures to contain the spread of the novel coronavirus.

The condition will come into effect from March 21, according to statement issued by the authority on March 17.

The test performed using the reverse transcription polymerase chain reaction (RT-PCR) method must be conducted 24 hours prior to boarding the flight.

"The test result must include the name and passport number of the passenger and original test result shall be required at the disembarkation airport in Pakistan," the statement read.

"It shall be the responsibility of the airline operators to ensure that no passengers are allowed to board an aircraft without the said test result," it added.

"The requirement shall be in addition to the current requirement of the submission of a completed health declaration form at the point of disembarkation in Pakistan."

The CAA also directed all airlines to ensure disinfection of their aircraft between each disembarkation and embarkation of passengers as per internationally recognised procedures.

The statement further added that international flights would resume at all airports of the country expect those in Gwadar and Turbat from March 21 after being equipped with the necessary infrastructure and resources to ensure proper screening of international passengers.
They include the airports in Quetta, Sialkot, Multan, Faisalabad and Peshawar.

Earlier, the CAA had suspended international flights at five airports after the National Security Committee (NSC) limited as part of the sweeping measures to contain the spread of coronavirus in the country.

The CAA notified on Saturday that international flights being operated from Quetta, Sialkot, Multan, Faisalabad and Peshawar were relocated to the airports in Karachi, Islamabad and Lahore.

The government on Friday went all out to prevent a coronavirus outbreak in the country, closing schools and cinemas; sealing Iran and Afghan borders; limiting international flights; discouraging large gatherings and cancelling the joint military parade on March 23.

According to the PIA's finance department, the losses of national flag carrier could soar to as much as Rs6.3 billion a month if the situation deteriorates in the wake of fast spreading coronavirus and the airline decides to stop international flights completely.

At present, PIA has suspended flights to China, Japan, Qatar, Kuwait, Oman and Italy with a halt to flights to Saudi Arabia coming into effect from March 18.