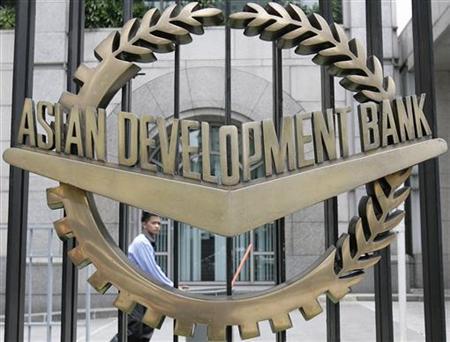 ---
ADB offers Pakistan $350m to fight virus
However, cumbersome procedures for public procurements need to be waived
---
ISLAMABAD: The Asian Development Bank has offered $350 million to fight the coronavirus pandemic, as a three years old global assessment revealed that Pakistan's public health system is very poor in detecting and responding to the outbreak of any major infectious disease.

With the ADB's offer, total lending being provided by the ADB and the World Bank stands at $588 million or Rs93 billion. This money will also be utilised for the activities that Pakistan should have undertaken much earlier by using its own resources.

A Concept Clearance Committee on Wednesday approved an amount of $238 million from the World Bank funding and endorsed another $350 million funding offered by the ADB to deal with the COVID-19 emergency, according to a statement issued by the Ministry of Planning and Development.

The World Bank's $238 million is inclusive of $100 million under the COVID-19 Fast Track Facility. However, the government has not yet formally requested the World Bank for the fast-track facility and wasted the past few days in calling meetings for fulfilling the procedural requirements.

The Planning Ministry has held two back-to-back meetings of the concept clearance committee while another is scheduled for Thursday, suggesting slow response on part of the federal government.

A 2017 Joint External Evaluation (JEE) of International Health Regulation (IHR) capacities' gave very poor rating to Pakistan in 19 technical areas under prevent, detect and respond, according to the working paper that has been prepared for the approval of $588 million lending by the two largest creditors of Pakistan.

The report had emphasised an urgent need to significantly strengthen and enhance national systems and capacities for disease surveillance and response.

But the spread of epidemic reveals that the country did not improve its public health systems in past three years.
"There is currently lack of national level legislation that relates to pandemic or epidemics control and its requisite sub-domains and there is a dearth of public health professionals in the public sector," according to the government documents.

The official papers showed that the existing health workforces deployed in health facilities are not adequately trained to manage outbreaks, especially COVID-19, and currently, there is no system in place to immediately train and advise the health workforce in public or private sectors on the latest protocols or ministry directions.

"Although there is no public health emergency preparedness plan currently in place, the National Action Plan for Covid-19 includes Covid-19 Clinical Care & Prevention Guidelines 2020 that has been developed and circulated by the Ministry of Health," it added.

The Planning Ministry papers stated that in the face of COVID-19, the country is in need of urgent measures through additional resources for strengthening the real time surveillance and early detection, containment of potential COVID-19 cases, and embedding of prevention and control measures to halt and minimise local transmission.

The ADB's $50 million stands ready to disburse immediately. It also decided to re-appropriate $100 million from slow-moving projects and another $200 million will be provided in fresh loans.

About $50 million will be made available by the ADB under the National Disaster Risk Management Fund for responding to the COVID-19 outbreak.

The fund flow and implementation mechanism in this regard is already well established under the NDRMF.

For disaster preparedness, rehabilitation, and socioeconomic restoration of society, the ADB is ready to reallocate surplus loan proceeds from the existing ADB portfolio, up to approximately $100 million, subject to cancellation agreement between EAD and the executing agencies concerned.

About $30 million will be diverted from the National Motorway (M-4 Gojra–Shorkot–Khanewal Section) project, CAREC Corridor Development Investment Programme ($10 million), Jamshoro Power Generation Project ($30 million), $25 million from the Sindh Provincial Road Improvement Project and $5 million from Water Resources Development Project in erstwhile FATA.

The $588 million total financing will be utilised for purposes like establishing functional coordination mechanisms at the national and provincial levels for preparing and responding to the COVID-19 pandemic which will also be used for future public health threats and emergencies.

The money will be used to strengthen systems and health workforce preparedness for surveillance, identification/diagnosis of primary cases, and contact-tracing, case management of COVID-19, to minimise the impact of COVID-19 through infection prevention and control, risk communication and system coordination measures and to support implementation of the COVID-19 National Action Plan (NAP) across Pakistan.

Such functions should have been performed years ago for tackling outbreak of any infection disease but successive governments -- including the PTI's -- have ignored the public health sector. There are also cumbersome procedures for public procurements that needs to be waived.