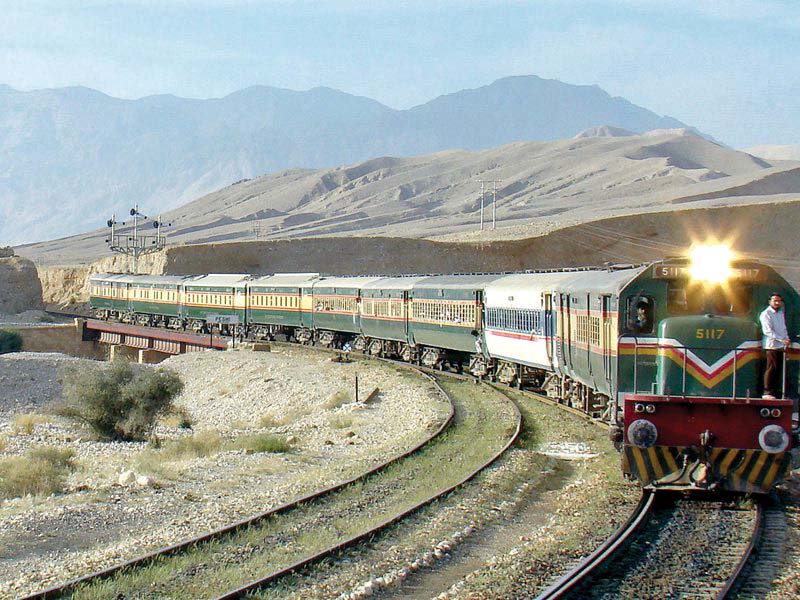 ---
Suspend rail services to province, Sindh pleads federal govt
Also decides to suspend inter-city bus service to prevent control coronavirus pandemic
---
HYDERABAD/ KARACHI: Citing fears of a widespread coronavirus outbreak, the Sindh government called the federal government on Wednesday to suspend train travel to Sindh and order the closure of industries working under its domain.

Addressing a press conference, Sindh government spokesperson Murtaza Wahab said that people coming to Sindh from other provinces could be potential carriers of the virus and hence, "We request the federal government to suspend train commute to the province for at least 15 days."

At least 36 new cases of coronavirus were reported in Sindh on Wednesday, of which 19 were from Karachi and 17 were from the isolation centre in Sukkur. This brings the province's tally to 208 patients, of whom two have recovered and been discharged.

Wahab also criticised the Centre for failing to make serious efforts to deal with the pandemic. "Yesterday we all saw the prime minister's address to the nation [on the issue], which did little to help the situation. We should not engage in a blame game but work [together] to overcome the crisis," he maintained.

Govt's inability to contain COVID-19 at border irks CJP

Speaking about the measures taken by the Sindh government, he said that orders for the suspension of inter-city bus services had been issued, while all government offices, except for those that needed to remain open, would be closed, in addition to the closure of eateries, shopping malls, beaches and parks.

"Multiple notifications have been issued to implement the orders and strict action will be taken against those found guilty of violating the orders," he stated.

He informed media persons that the provincial government had imported kits for conducting 10,000 more tests and a Rs3 billion fund had also been established to deal with the situation.
"Not just Sindh Chief Minister Syed Murad Ali Shah, but Pakistan Peoples Party MPAs and bureaucrats too will deposit a month's salary in the fund," he said.

Court calls for joint efforts
Meanwhile, the Sindh High Court's Hyderabad circuit bench ordered the federal government and the National Disaster Management Authority (NDMA) to coordinate with the provincial government to combat the spread of the coronavirus.

"While we appreciate the efforts taken by the provincial government, we realise that there is still a lot to be done," observed the court during the hearing of a petition filed by the Sindh High Court Bar Association and Hyderabad District Bar Association.

The court asked the government to increase the pace of activities, pertaining to raising awareness about the virus, through the use of print, electronic and social media.