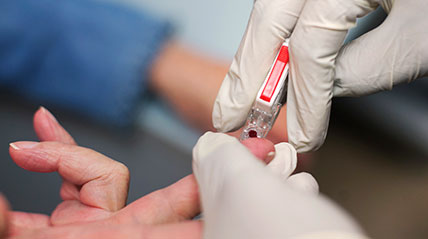 ---
KARACHI: Police and healthcare authorities carried out on Tuesday operations against those violating the ban on public gatherings, imposed amid the coronavirus outbreak, vendors selling items at inflated prices and quack physicians conducting fake coronavirus tests in Sindh.

The Sindh Health Care Commission (SHCC) launched a crackdown on quack doctors who carried out fake coronavirus tests across Sindh.

Following the spike in coronavirus cases, quacks have been administering fake tests and displaying banners in this regard outside their clinics. Upon receiving several complaints, the provincial government launched an operation against them.

Speaking in this regard, SHCC Commission Chief Executive Officer Dr Minhaj Qidwai has urged the public not to fall into the trap of fake doctors and only get tested for the virus from hospital designated by the health department.

Meanwhile, police conducted a raid at Lal Qila restaurant late Monday night and arrested four staff members, including the restaurant's manager, for violating the ban placed on public gatherings to prevent coronavirus spread. According to police, a wedding reception was held at the restaurant where approximately 200 guests were invited. A case against the arrested has been registered at Bahadurabad Police Station. Separately, three other persons, including a foreigner, were arrested for hoarding face masks, during an operation in Azizabad.

Separately, police conducted a raid at a school in Liaquatabad and arrested the school administrator for not suspending classes as per the Sindh government's orders. A case has been registered against the administrator.

Police have also claimed to have arrested a shopkeeper for selling surgical masks at inflated rates in Sukkur, on the same day. According to police, the arrested shopkeeper was identified as Ibrahim and shifted to a police station for interrogation. The arrest was made during a crackdown on hoarders of face masks and hand sanitisers as well as those selling these items at higher prices in the city, where over 100 cases of COVID-19 had been reported so far.

WITH ADDITIONAL REPORTING FROM APP 

Published in The Express Tribune, March 18th, 2020.