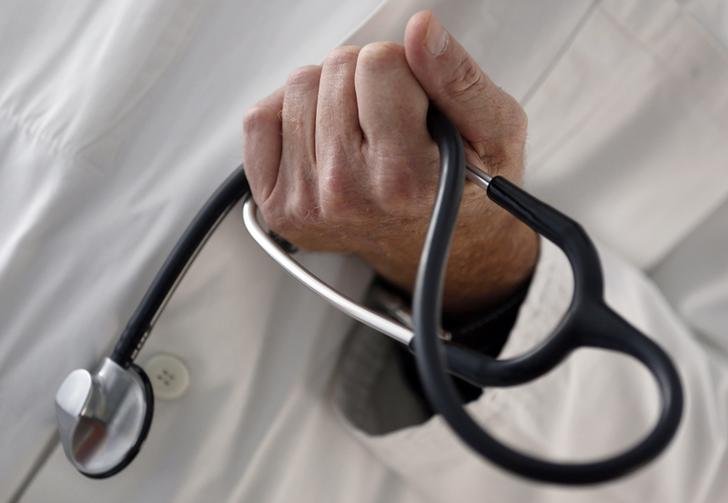 ---
YDA demands more safety kits for doctors
YDA representatives highlight an urgent need of around 4,500 ventilator machines in public hospitals
---
LAHORE: Addressing a news conference on Tuesday, Young Doctors Association (YDA) office-bearers demanded that the government provide safety kits to doctors and paramedical staff providing medical treatment to coronavirus patients, warning that Prime Minister Imran Khan, Punjab Chief Minister Sardar Usman Buzdar and Punjab Health Minister Dr Yasmin Rashid will be responsible if any doctor or paramedic got infected.

They also pointed out inadequate safety arrangements in all public hospitals while citing example of Rawalpindi's doctor who got infected while checking coronavirus patients. The YDA representatives highlighted that there was an urgent need of around 4,500 ventilator machines in public hospitals across Punjab, while the government has provided only 800 machines of which 200 are out of order.

As per international standard operating procedures (SOPs) of examining coronavirus patients, YDA representatives highlighted, patients were brought in a glass cabin where doctors record their history over the intercom before physically examining them. While in the public hospital all patients were directly brought in emergencies which could prove dangerous for doctors, paramedics and other patients as well.

All you need to know about coronavirus testing in Pakistan

They suggested that the government should set up filter clinics and isolation wards outside hospital premises to avoid the spread of COVID-19. Instead of privatising public hospitals, the government should nationalise all private and semi-private hospitals which were charging hefty fees for checking patients and conducting coronavirus tests.

YDA office-bearers said the government has provided free coronavirus kits to a hospital, while no public hospital has coronavirus kits. They demanded that the government should direct the hospital to provide medical facilities to all patients, including suspected patients of coronavirus.

The YDA Punjab representatives also threatened to give a strike call if the government fails to accept their demand in this emergency situation. Following the YDA warning, Punjab Governor Chaudhry Muhammad Sarwar held a meeting with YDA Punjab representatives after which YDA Punjab President Dr Salman Haseeb postponed the strike in public sector hospitals.

During the meeting with YDA representatives, Sarwar appealed to doctors to call off the strike in a public sector hospital in this emergency situation. YDA office-bearers and Sarwar discussed the situation arising out of the coronavirus pandemic and other issues.

Published in The Express Tribune, March 18th, 2020.