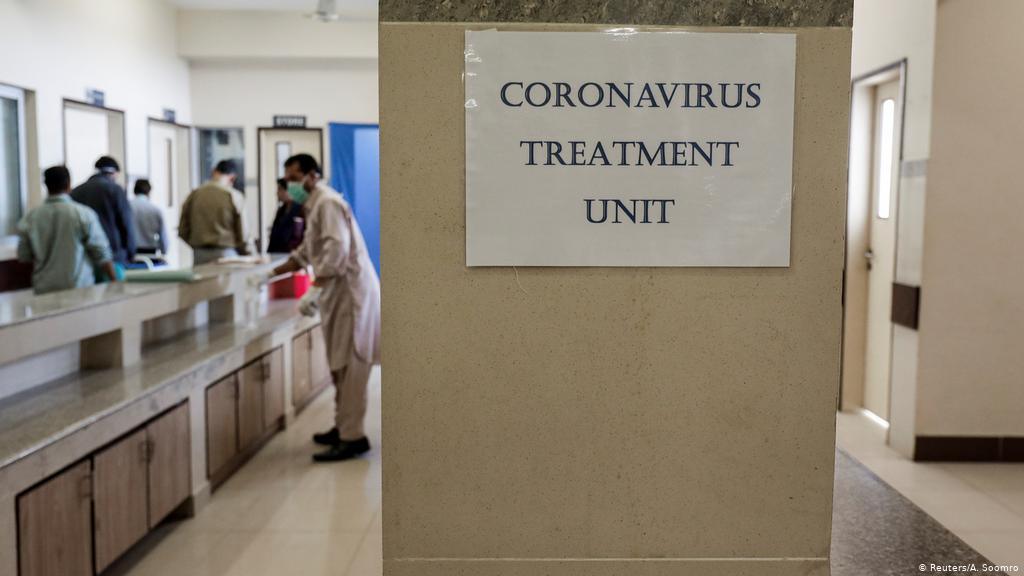 ---
Pakistan confirms 20 COVID-19 cases in a day
Pakistan's highest single-day spike pushes tally to 53
---
ISLAMABAD/ LAHORE/ KARACHI: Twenty more people were confirmed positive for the novel coronavirus on Sunday, the highest number reported in the country in a single day, pushing the tally to 53.

The first case of COVID-19 has emerged in Punjab, Sindh's tally has reached 35 [including two patients who have been discharged after recovery) with 18 new patients, and another person has been diagnosed with the disease in Islamabad.

A 54-year-old patient, who returned from the UK on March 10, tested positive at a hospital in Lahore.

"It is the first #COVID19 case in Punjab so far. All of his close contacts are tested negative but they will be kept in isolation for 15 days as per SOPs," Punjab government spokesperson Musarrat Cheema confirmed in a tweet.

In Sindh, 13 pilgrims, who arrived in Sukkur after coming from Iran via Taftan, have tested positive for the disease.

Sindh government spokesperson Barrister Murtaza Wahab said the pilgrims were "purportedly kept in quarantine at the border."

Around 300 pilgrims who had recently arrived in the province from Taftan were quarantined in Sukkur.

The Sindh chief minister was informed during a meeting that samples from 40 pilgrims were tested and 13 of them were found to be positive for the disease.

The provincial authorities also confirmed five more case in Karachi.

Three of these patients had returned from Saudi Arabia a few days ago. The fourth one originally belonged to Balochistan and had reached Karachi on Saturday night. The fifth patient has no recent travel history.

The latest patient in Islamabad is the husband of the woman who had recently arrived from the US and tested positive. The woman is in a critical condition, receiving treatment at the isolation ward of the Pakistan Institute of Medical Sciences (PIMS).

A spike in deaths reported in Spain from 183 on Saturday to 288 on Sunday has taken the global toll to 6,036 from almost 160,000 infections, according to an AFP tally compiled from official sources.

Experts warn, however, that the real figure is likely to be higher as tests are not available to everyone and people can be infected without showing symptoms.

While China remains the country with the most deaths with 3,199, the pandemic is now spreading more rapidly in Europe.

The disease has now hit all global regions, ripping up sporting and cultural calendars, causing panic in stock markets and companies -- particularly airlines -- and prompting often contradictory responses from governments.

On Friday, Prime Minister Imran Khan chaired meeting of the National Security Committee (NSC) to cobble a unified approach to contain the outbreak.

The huddle was attended by Chief of Army Staff (COAS) Gen Qamar Javed Bajwa and Inter-Services Intelligence (ISI) Director General Lt-Gen Faiz Hameed provincial chief ministers, top advisors and cabinet members.

It was decided to close borders with Iran and Afghanistan, allow only three airports – Karachi, Islamabad and Lahore – to operate international flights in limited numbers while other airports will see domestic flights, and ban public gatherings.

The National Disaster Management Authority (NDMA) has been tasked to coordinate with provincial governments and lead the fight against novel coronavirus. It was also decided to close all educational institutions until April 5.

In a first, the Pakistan Day parade on March 23 has also been cancelled.

The Sindh government has banned public gatherings, shut down educational institutions, postponed religious celebrations and closed shrines, marriage halls, cinemas, gyms, social clubs etc. Punjab government is said to have made a similar decision.

In Khyber Pakhtunkhwa, the education institutions have been closed till April 5 and suspended wedding activities around the province.

Balochistan has also limited activities and closed educational institutions till the end of March.



(With additional reporting from Sameer Mandhro in Karachi)



Follow The Express Tribune's live coverage of the Covid-19 outbreak in Pakistan and around the globe here.