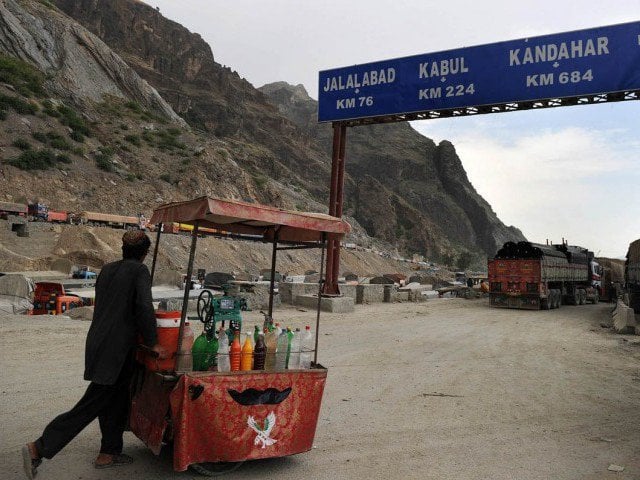 ---
LANDI KOTAL: At least 10 Afghan nationals were deported to their country on Saturday after they were suspected to have developed coronavirus-like symptoms. The Khyber administration at the Pakistan-Afghan Torkham border sent back these people but declined to comment whether they were tested positive for the virus.

Pakistan-Afghan border at Torkham crossing will be shut down from today (Sunday).

Speaking to The Express Tribune on condition of anonymity, a border official said the Afghan nationals who had recently been to China come to Pakistan via the Torkham border. They were having health issues since the past few weeks and were staying with the locals for trade purposes.

"They [Afghan nationals] were scanned and found to have symptoms [of coronavirus] after which they were deported immediately as a precautionary measure to avoid the spread of the virus in Pakistan.

"We also informed the Afghan officials about the issue and they accepted that there was a communication gap between the officials at Torkham border, provincial health department and Afghan authorities as they have not taken proper health measures on the other side of the border," he added.

The official said until March 16 the Afghan nationals can cross the border but after the said date no one will be allowed to commute, while the trade activities will also be suspended.

The Torkham border had been put on high alert after entry of a suspect carrying coronavirus symptoms from Afghanistan. According to reports received from Khyber tribal district, a resident of Islamabad having coronavirus-like symptoms had returned from Afghanistan via Torkham border on Thursday.

District Health Officer (DHO) Tariq Hayat told media that the suspect had been sent to Peshawar for special treatment where he will be kept for a few days until his full recovery.

Hayat said all pre-emptive measures were in place at Torkham border, while the authorities were enhancing vigilance to prevent spread of the deadly virus.

The tally of confirmed coronavirus cases in Pakistan has reached 30 after which the government has closed all the educational institutions and placed a ban on all public gatherings and functions.

The security forces will close the South Waziristan Angoor Adda border with Afghanistan from Sunday (today) until further notice. The district administration has collected the data of all those residents of Dera Ismail Khan and nearby districts who have recently returned from Iran and other Gulf countries.

The first delegation of devotees which arrived from Iran through the airplane has been kept in isolation until medical reports about their samples are received from National Institute of Health Islamabad.

All wedding halls in Dera Ismail Khan district have been directed to suspend social activities including marriages.