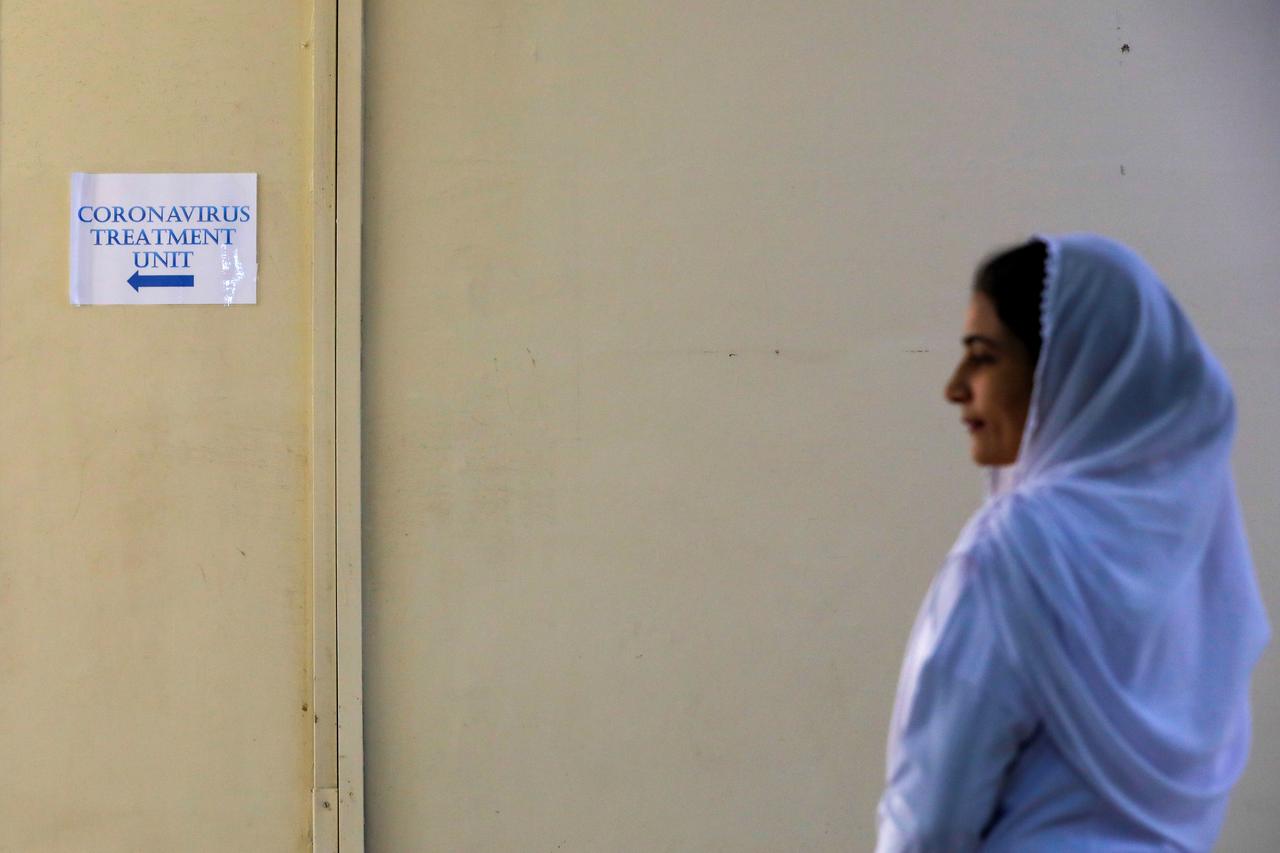 ---
KARACHI: The Sindh Health Department confirmed a new case of the novel coronavirus early Friday.

The tally for confirmed cases in Pakistan stands at 21 with 15 cases in Sindh, five in Gilgit-Baltistan and one in Balochistan.

The 52-year-old patient, who arrived from Islamabad two days ago, tested positive today. The patient's contact are being traced for screening of the virus.

It is the 15th confirmed covid-19 case in Sindh - 13 of whom are active while two have recovered. The health department said all 13 patients are in stable condition.


#Sindh Health Department has a new cases of #CoronaVirusPakistan The 52 year old patient arrived from Islamabad 2 days ago & was tested positive today. This brings the total number of cases to 15 in Sindh out of which 13 are in stable condition & 2 have been discharged.

— Health and Population Welfare Department, Sindh (@SindhHealthDpt) March 13, 2020


A statement by the provincial health department said 54 individuals tested negative for the virus on Thursday.  At least 251 have been tested in Sindh, 110 in Punjab, 30 in Khyber-Pakhtunkhwa, 18 in Balochistan, nine in Azad Jammu and Kashmir and 32 in G-B.

So far Punjab, K-P, AJK and federal territories have not reported any confirmed case of the novel coronavirus.

Contingency

To contain the spread of the virus, the Sindh government has preponed summer vacations for educational institutions across the province. The schools and universities will now remain closed till May 31. Examinations for grade nine and 10 has also been postponed.

The educational institutions have been closed in the province since February 27, after Pakistan's first coronavirus case was confirmed in Karachi.

The provincial government also made the decision to hold the remaining HBL Pakistan Super League (PSL) in Karachi in an empty stadium without spectators. However, Thursday's match was held as scheduled at National Stadium, Karachi.

The Pakistan Arts Council also postponed until further notice a conference on women empowerment scheduled to be held on Saturday, March 14.

Federal action plan

Meanwhile, Prime Minister Imran Khan will chair meeting of the National Security Committee (NSC) today to cobble a national action plan. The panel is expected to review proposal of declaring a nation-wide health emergency.


 



Sources told The Express Tribune that Chief of Army Staff (COAS) General Qamar Javed Bajwa and Inter-Services Intelligence (ISI) Director General Lieutenent-General Faiz Hamid will also participate in the meeting alongwith with cabinet members and top advisors.


Read

The Express Tribune

's live coverage of the Covid-19 outbreak in Pakistan and the around the globe

here.