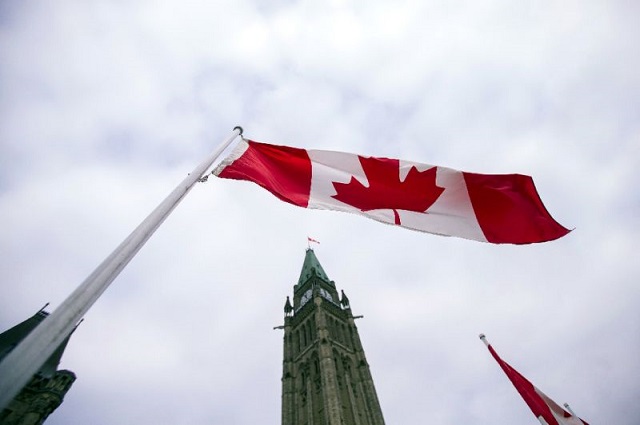 ---
TORONTO: Canada-Pakistan Business Council (CPBC) President Samir Dossal on Thursday said that money laundering is the biggest challenge for Pakistanis living in Canada especially when it comes to gaining political rights since they cannot reap maximum benefits from their financial standings in the country in terms of exercising the power to vote or gaining other citizenship rights.

"Pakistanis have been facing a lot of problems in Canada and the Pakistani government should make strict laws against money laundering," said Dossal, who will lead Canada in Non-Resident Pakistanis (NRP) business investment in Pakistan.

Non-resident Pakistanis in Washington DC a year ago had launched NRP movement in April 2019 as a joint forum to support Pakistan economy, he added.

While talking to The Express Tribune, he suggested that the government of Pakistan should give incentives and formulate friendly policies for the non-resident Pakistanis to attract maximum investment.

"North America has a huge economy and vast potential for making investments in Pakistan. We are planning to generate investment of $20 billion for Pakistan."

The CPBC president went on to say that the NRP was launched to assemble all the overseas Pakistanis at one platform so that Pakistan could not only reap benefits from remittances but also from investment.

Shedding light on the aim and objective of the NRP movement, he said that the platform is created to generate investment and employment opportunities for Pakistanis in other countries of the world. "We are trying to present a prosperous and peaceful picture of Pakistan and of the whole region."

PTI govt approves Rs23b subsidy for five export sectors

Hailing from Karachi, Dossal is currently working with the Canadian government on various business ventures and has been actively promoting small business, trade and investment in Pakistan.

Highlighting the potential benefits of investing in Pakistan at recent session organised by Hon Vic Fedeli, minister of economic development, job creation and trade in Ontario, Dossal said: "Whenever I am invited in these sessions, I, as a Pakistani, portray a positive image of my country."

Dossal is known for his experience in dealing and negotiating at all levels of corporate sector and in establishing all levels of contact internationally with special emphasis on South East Asia and Canada.

A month ago, he called on President Dr Arif Alvi and offered his continuous support in extending bilateral relations between Canada and Pakistan.

While playing a significant role in establishment of Canada-Pakistan Education Council in which both the countries agreed on strengthening education corridor,  the president said that Pakistani students could come and secure their admissions in 20 universities of Canada.
COMMENTS (1)
Comments are moderated and generally will be posted if they are on-topic and not abusive.
For more information, please see our Comments FAQ