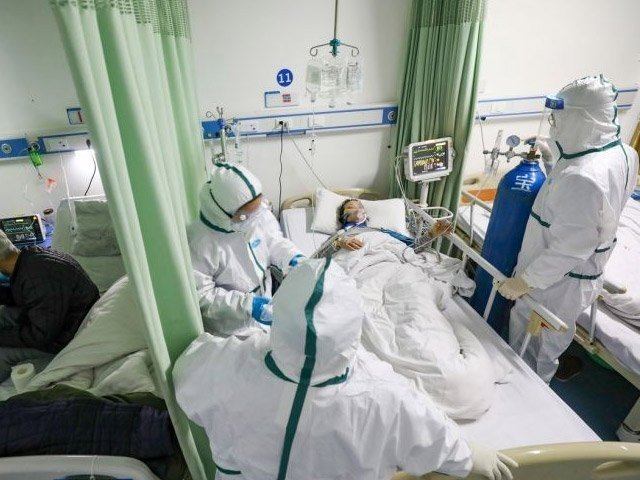 ---
KARACHI: Despite no exact vaccination to counter novel coronavirus has been developed yet, chances are high that a patient may recover or cure within 15 to 20 days from the contagious disease.

This was said during a seminar by Professor Dr Abid Azhar of University of Karachi who is also the Director General of Dr AQ Khan Institute of Biotechnology and Genetic Engineering (KIBGE) at KU.

So far 19 Pakistanis have been tested positive for COVID-19 with 15 of them belong to Sindh, three to Gilgit-Baltistan and one to Balochistan. One patient has already fully recovered and was discharged from the hospital in Karachi last week.

Dr Azhar informed the session, held at the KU, about the mortality rate of COVID-19 and compared the mysterious viral pneumonia-like disease caused by the novel coronavirus with other deadly diseases and disasters that have occurred in the past.

He said that more than 115,000 people around the globe have been affected with the coronavirus while over 4,000 people have died. "However, diarrhoea, plague, measles and influenza all together have killed between 300 to 500 million people, whereas 30 million people annually die due to different other diseases."

First coronavirus case surfaces in Quetta, raising Pakistan's tally to 19

Comparatively, he said, Pakistan has a very minimal number of patients affected from the contagious disease, thus "there is no reason for us to panic".

While addressing the audience associate professor Dr Saima Saleem said that novel coronavirus will not sustain even an hour in the hot weather. "I wonder why some people spread rumours to create panic in the society."

She added: "The virus does not spread from animals, thus there is no harm in consuming/eating any sort of meat."

She went on to say that it is advised to take preemptive measures including washing of hands frequently with sanitizers, eating hygienic food and avoid meeting affected people to avoid contracting with the contagious disease.

Moreover, all educational institutions in Sindh and Balochistan have been closed till March 13 over fear of the contagious disease's outbreak.

The mysterious COVID-19 virus, which originated in a vet market of the central Chinese city of Wuhan late last year, has since then spread to more than 110 countries of the world, killing over 4,000 and infecting over 115,000 people, mostly in China thus far.

But new outbreaks in Europe, the Middle East and in Asia have fanned fears of the contagion taking hold in poor nations that lack the healthcare infrastructure to cope.

There are growing fears in Pakistan — sandwiched between China and Iran, both hotspots for the disease — over how the country would deal with the outbreak.