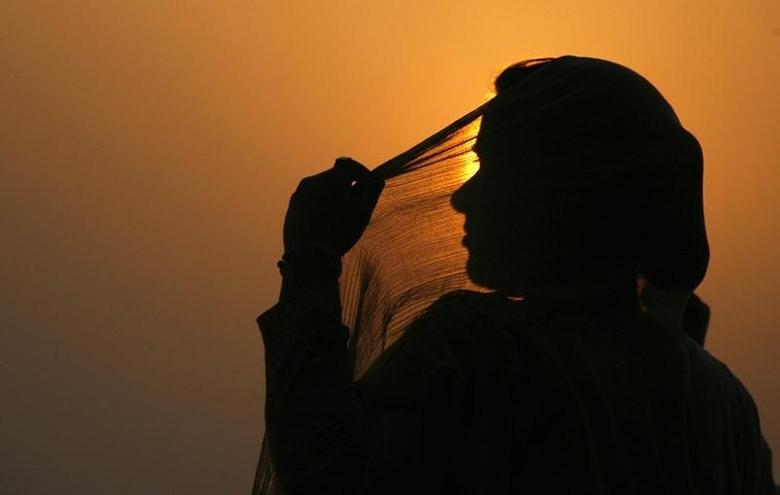 ---
Women have been struggling for their rights for centuries. Even those established democracies that today stand out as models in practising the concept of equality for women, such as the United States and Switzerland, had previously excluded women from exercising their vote in national elections. But since the middle of the last century, the world has witnessed a remarkable transformation in the attitude of these countries towards women. Women in the West, Japan, China, South and North Korea, the Philippines, Thailand and in several countries of Africa and Asia including Sri Lanka, India and Bangladesh are on the march, contributing towards the economy, participating in politics and raising the standard of living of their families.

Yet again, one of the major reasons why Pakistan has lagged behind in all development indexes is due to biased policies towards females.

No country can be considered truly democratic unless its women are given their genuine right to vote. Presently in Pakistan, there are several places where women are herded by their men folk to vote on the dictates of their husband or brothers.

A highly flawed argument that is put forward is that treating girls and women as equals leads to them going wayward. In fact, nothing could be more sinister than this and reflects that those harbouring such views suffer from an acute complex. Only a convoluted mind would mix the two. It needs to be elaborated that promiscuity and women's rights are to be clearly differentiated. On the contrary, women's rights give them the courage to stand up against being physically exploited and harassed and provide them the opportunity to strengthen family values and the national character. It is erroneous to take the cover that women are not supposed to seek and strive for their rights.

The rowdy display to disrupt the Women's March was an indication of how scared the opponents of women's rights are over losing their lording over of their women folk.

It would also be wrong to attribute this movement as though the women from the elite class are imposing their values on society. In fact, if there is a segment of society that relatively enjoys greater freedom then it is this and the middle class.

Under the guise of protecting women some men have kept them as virtual prisoners in their homes. Anatol Lieven, in his seminal book Pakistan: A Hard Country gives a vivid description of how women are treated in Balochistan by some of the feudal and tribal chiefs. These men lord over them, expect them to perform all the household tasks, and accord girls lower priority whilst deciding whether to send them to school or even in day-to-day chores such as eating normal meals.

And when a few of these women venture out independently, they are subjected to such an intense gaze and harassment that only a few would dare to do so.

Hanif's recent perceptive op-ed in The New York Times also faithfully portrays the present reality. He credits the women of Pakistan to have taken the discussion from the workplace, in public places to the very kitchen and bedroom.

Thankfully, due to more enlightened parents, and positive social pressures, a greater number of girls are going to school and the wind is blowing in favour of emancipation of women in Pakistan.

Pakistani girls and women, despite innumerable barriers, have outperformed men in schools and universities, and in government and private sector jobs. Ironically, women have to be twice as competent as their male counterparts to be considered for jobs and promotions.

Another welcome development that has not received sufficient coverage is the government's due recognition of the transgender community. The fact that the National Data Base and Registration Authority (NADRA) is treating them as a separate identity is a major breakthrough for the community that has been an unfortunate victim of exploitation and ridicule.

Despite various constraints, to Pakistan's credit it was the first among Muslim countries to elect a female prime minister, Benazir Bhutto. I recall how difficult it was for many in the establishment and bureaucracy to gracefully accept this positive transformation. Pakistan has produced some of the most outstanding women that have made their mark at the national and global level. The list is long.

With their leadership and contribution to the nation, Mohtarma Fatima Jinnah and Begum Liaquat Ali Khan set the precedent for others to follow.

Asma Jehangir was an internationally recognised icon that devoted her life fighting for the rights and uplift of the downtrodden and the weak. Malala Yousafzai made the nation proud at a young age through her struggle against the suppression of children and young people and for the right of all children to education.

Although Pakistani women are active in several fields and have even taken up highly challenging assignments such as being part of space programmes, as pilots, doctors, nurses, engineers, technicians, in education, politics, and media, we still need greater female participation in these and other fields. This would be greatly facilitated if the psychological and outmoded customs that act as barriers were removed. Experience has shown that women working in different fields and professions are as qualified and competent as their male counterparts. It is also the responsibility of the leadership to ensure their fair representation.

One of the key factors that accelerated the transformation of China and Europe was the provision of equal rights for women and the protection of their interests.

The central issue is the core thinking of our ruling class and of the masses regarding women's rights and their emancipation. It is not just about any political party or group but about the consciousness of the entire society.

A more serious matter that should seize the Muslim leaders is that women have lagged behind miserably in comparison with their male counterparts in most Muslim countries. It is only recently that Saudi Arabia allowed women to travel independently and drive cars.

The people look to the day when equality of women will not divide Pakistan but become a uniting and strengthening slogan.

Published in The Express Tribune, March 11th, 2020.

Like Opinion & Editorial on Facebook, follow @ETOpEd on Twitter to receive all updates on all our daily pieces.