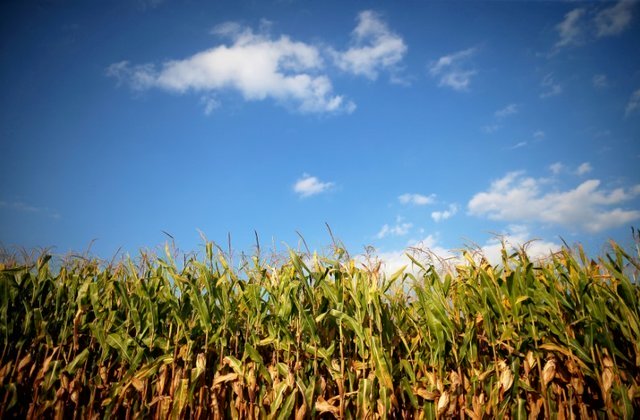 ---
LAHORE: How the agriculture sector performs in any given time period has a multiplier effect on not just Punjab's economy but also Pakistan's whole economy.

Unfortunately, this sector under the previous governments had long suffered from neglect and ad hoc, reactionist interventions, which prioritised short-term growth, as compared to longer-term structural changes designed to address underlying problems with Punjab's agriculture sector.

It is because of this neglect that today Punjab's agricultural landscape is marked by a stale, homogenous crop-mix, environmentally hazardous irrigation practices, poor quality farm inputs and a fractured system of produce markets.

Under the PTI government's 100-day agenda, the government of Punjab introduced its vision for the agriculture sector by developing the first-ever comprehensive Punjab Agriculture Policy.

In the absence of such a policy, the interventions made by the previous governments were not complementary to each other, mainly benefited large farmers of developed districts and left behind rural women, youth and small farmers.

In stark contrast to the past, this government's agricultural policy proposes data-driven, interconnected and cohesive interventions aimed at increasing farmer profitability, encouraging crop diversification, optimising subsidy programmes, improving access to credit for farmers, transforming produce markets, expanding water conservation efforts, improving food security and increasing exports.

The agriculture produce market system of Punjab has not kept pace with the increase in the volume of produce. The total number of markets has only increased from 169 in 1962 to 233 in 2016 while the volume of produce over the same time period has grown at a much greater pace.

Under the leadership of Chief Minister Usman Buzdar, the PTI government is taking steps to modernise this sector by introducing the Punjab Agriculture Markets Regulatory Authority Act and establishing new model produce markets in the province with the support of the Asian Development Bank. The first of these markets is being constructed in Lakkho Der at a cost of Rs5 billion. The new markets being constructed are designed to benefit the farmers and will be marked by farmer corners, clean and modern facilities such as banks, grading and packaging facilities.

Today, there is a huge gap between the yields of an average farmer and a progressive farmer.

Over the past decade, the growth rate of average yield in Punjab has decreased from 3.3% to below 3% with some years even reporting a negative growth rate. The government's target is to achieve an average growth rate of 4% by 2023.

To increase the growth rate of average yield, the government has launched three projects to increase the yield of wheat, rice and sugarcane at a cost of Rs29.1 billion.

These projects are decreasing barriers to accessing subsidised, certified high-yielding seed varieties, machinery for accelerating mechanisation and quality advisory services.

In Punjab, two-thirds of the total cropped area is used for growing only three crops: wheat, cotton and rice. Over-production of these crops has meant that other more profitable crops such as fruits and edible oil are being planted at a less than optimal rate. Pakistan has annual edible oil requirement of 3.62 million tons, out of which 3.19 million tons are imported annually at a staggering cost of $2 billion.

In order to increase production of oilseed crops, farmer profitability and reduce Pakistan's import bill, the government has launched the Oilseed Enhancement Programme (OISEP) at a cost of Rs5.5 billion.

Through OISEP, the government of Punjab is disbursing Rs5,000 per acre to farmers of canola and sunflower seeds and is providing a buyback assurance of Rs2,500 per maund to them. The programme has already started to bear fruit. Since its inception, Punjab has seen a 260% increase in canola cultivation and 300% increase in sunflower plantation.

If Punjab's successful model is replicated in other provinces as well, Pakistan can save over $1 billion by reducing the import of edible oil.

Punjab's agriculture system suffers from low water productivity. This is caused by inefficient irrigated agriculture and unreliable supply of canal water, especially to tail-end farmers.

To improve water management and supply, the government has introduced Punjab's first-ever Water Policy and Punjab Water Act 2019. The Act will provide a framework for water resource management, groundwater extraction and registration of users. To increase access to public water and reduce private wells, the government is constructing canals and has started three projects for the rehabilitation of canals and barrages.

Jalalpur Canal is being constructed at a cost of Rs32.7 billion, which will bring 160,000 acres of unirrigated land under cultivation.

Through these reforms, the PTI government is confident that it can improve the quality of inputs used on farms, increase crop diversification, promote sustainable irrigation practices and revolutionise agricultural produce markets.

The writer is the head of Strategic Monitoring Unit, Chief Minister Office, Punjab

 

 

Published in The Express Tribune, March 9th, 2020.

Like Business on Facebook, follow @TribuneBiz on Twitter to stay informed and join in the conversation.