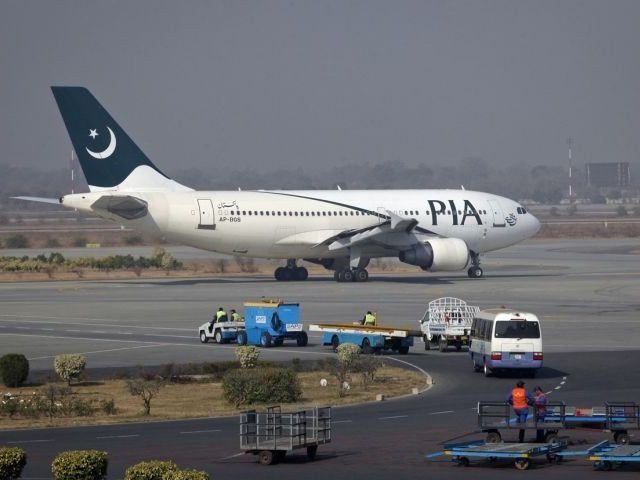 ---
PIA suspends travel of Umrah pilgrims till March 15
PIA to provide travel facilities to those possessing a work or a residence permit
---
KARACHI: The national carrier has placed a temporary suspension on the travel of Umrah pilgrims to Saudi Arabia till March 15 following the outbreak of coronavirus in Pakistan.

Pakistan International Airlines will only provide travel facilities to those possessing a work or a residence permit of the kingdom, according to a statement released.

Pakistanis who hold business visas will also be able to travel to Dammam and Riyadh, but travellers from Peshawar to Jeddah will not be allowed.

The PIA administration advised citizens to stay in contact with the airline regarding travel inquiries.

Saudi Arabia suspends entry for Umrah pilgrimage, tourism amid coronavirus

A day earlier, Saudi Arabia suspended foreigners' entry for the Umrah pilgrimage and tourism from countries including Pakistan.

Pakistan had confirmed its first two cases of the deadly contagion – medically named COVID-19 – on Wednesday night with the de facto federal health minister reassuring people "there is no need to panic".

The kingdom, which hosts the two holiest sites of Islam in Makkah and Madina, welcomes millions of Muslim visitors throughout the year with a peak for the hajj pilgrimage. It introduced a new tourism visa last October for 49 countries.

KSA's ministry of foreign affairs said in a statement that the suspensions were temporary but provided no timeframe for their expiry. It was unclear if the hajj pilgrimage, which is scheduled to begin in late July, would be impacted.