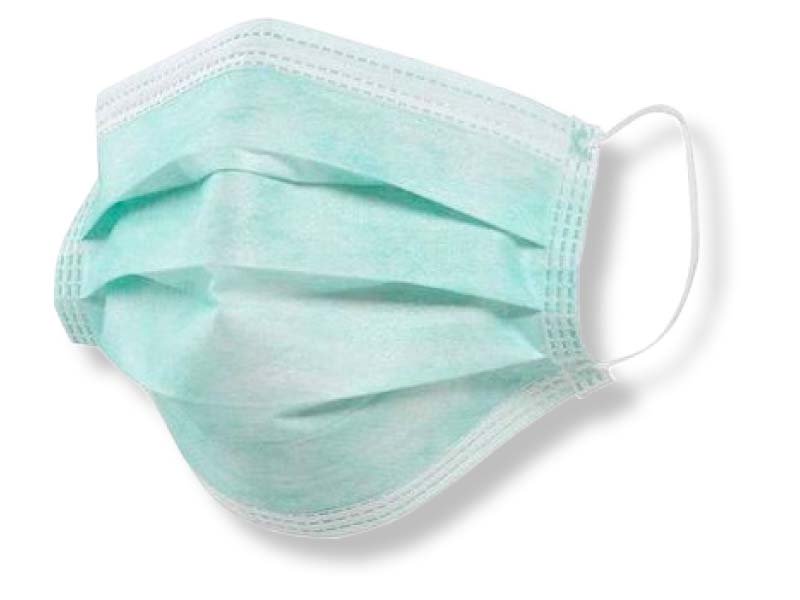 ---
LAHORE: The demand for face masks has surged many fold across the world owing to the global spread of coronavirus, but various governments, including Pakistan, have slapped a ban on their export to avoid shortage in local markets in case of emergency.

The National Disaster Management Authority (NDMA), last month, proposed a ban on the export of face masks and gloves as "a first precautionary measure" and to ensure availability of "sufficient basic first aid material" in case of emergency.

The NDMA had directed authorities concerned to take necessary measures and ensure "availability of sufficient quantity of first aid material (face masks and gloves) at all tiers of health units."

However, considering it a good opportunity to earn windfall profits, various parties are finding ways to smuggle face masks which are selling like hotcake in international markets. Customs officials on Wednesday seized a big consignment of this contraband commodity at Allama Iqbal International Airport, Lahore.

Bare-faced robbery: Thieves steal 6,000 hygiene masks in Japan

Customs Department sources revealed that two passengers belonging to Faisalabad, Aziz Akbar and Rehan Azhar, attempted to smuggle face masks to Bangkok via Thai Airways flight TG 346. They had packed around 60 kilogrammes of face masks in five cartons that were further concealed in huge bags. They successfully passed two screening layers of Airport Security Force and Anti-Narcotics Force when Customs Intelligence officials intercepted them and confiscated face masks from their luggage.

Speaking to The Express Tribune, a commercial exporter, Imran Ayub, revealed that inquiries for millions of face masks were floating in the local market for export but it is very difficult to arrange such a quantity.

Right now, Turkey is one of the major exporters supplying face masks to global markets.

A leading pharma manufacturer highlighted that following worldwide spread of coronavirus face masks are in acute shortage globally.

Earlier a few companies were producing face masks after importing raw material form China but following trade restrictions they are also facing a shortage of raw material.

"China is the most populous country in the world, having a population of over 1.3 billion, from where this deadly virus spread across the globe. Right now, every Chinese is buying a face mask as a precaution to avoid coronavirus infection. You can imagine how many masks would be required in China if you need to cover 1.3 billion faces," he maintained.

Besides Pakistan, Thailand has also imposed a ban on the export of face masks in bulk quantities. The Thai government has allowed international travellers to take no more than 30 face masks overseas per trip.

Patients having medical certificates may take along up to 50 face masks as a special case.

Face masks, hand sanitizers become must-have accessories at LFW

Earlier, Thailand's International Trade Department directed exporters to seek permission for export of 500 face masks or more, but Thai exporters started cheating the authorities by segregating their shipments of over 500 masks. Therefore, the government had to tighten the export policy.

Global e-commerce giant Amazon has also issued a warning to third-party sellers on its marketplace platform against an exorbitant price hike for face masks amid the coronavirus outbreak. The company has demanded sellers abide by its fair pricing policy. Price statistics show that prices of most popular medical face masks have tripled and, in some cases, even quadrupled.

A pack of 100 face masks is being sold for up to $14.99 with $4.99 shipping fee, which is four times what the product cost a few weeks ago, the Amazon price tracker service revealed.

Published in The Express Tribune, February 27th, 2020.