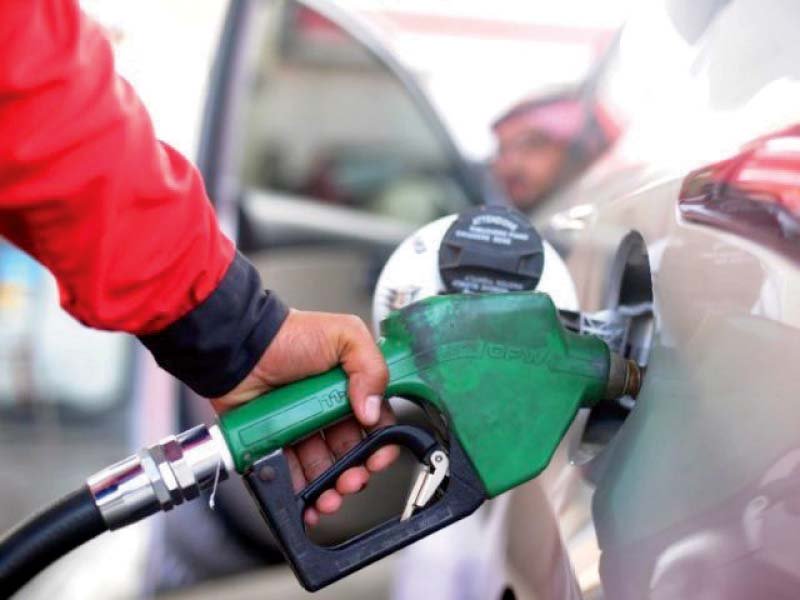 ---
ISLAMABAD: As the government seems reluctant to remove taxes on petroleum products fearing loss of revenue, the Petroleum Division has proposed that a plan should be worked out for hedging underlying oil prices and the currency to stabilise petroleum rates.

Under the current Pakistan Tehreek-e-Insaf (PTI) government, inflation has soared to a nine-year high, fuelled by higher prices of electricity and petroleum products.

Now, the government is facing pressure from the masses and is working on different options to reduce prices of gas and petroleum products. However, a major portion of oil and gas prices comprises taxes being charged from the consumers.

Sources told The Express Tribune that the Petroleum Division had informed policymakers that petrol and diesel prices were based on international prices with 17% general sales tax (GST), a minimum petroleum development levy of Rs15 per litre and customs duty of Rs10.04 per litre on diesel and Rs3.63 per litre on petrol.

They were informed that a reduction in taxes in order to bring prices down would hit revenue targets and would not have a large impact on the prices.

Quoting an example, they were informed that a 1% reduction in GST ie Rs1.10 per litre would result in a revenue loss of Rs21 billion a year.

"Thus, tax reduction for price stabilisation will not be a workable option. Other steps like hedging underlying oil prices and currency could be considered," sources said quoting Petroleum Division authorities.

Gas sector

Captive power plants are mainly operated by the textile sector, which is not only getting cheap electricity but is also receiving cheap gas.

They consume more than 250 million cubic feet of gas per day (mmcfd) with low efficiency.

The power sector has been saying that the gas given to captive power plants with low efficiency should be diverted to the efficient power plants, which will lead to a reduction in the electricity cost.

However, the Petroleum Division has argued that banning the use of gas in captive power generation may not be possible. It proposed that a policy should be framed that any user having efficiency below 50% would not get domestic gas for captive units.

The Petroleum Division also proposed that the cost of domestic gas for captive power generation should be increased to make it uneconomical, which could shift over 2,000MW back to the grid countrywide.

Shifting CNG stations to LNG

The CNG sector in Punjab is getting imported gas - LNG. Meanwhile, CNG stations in Sindh and Khyber-Pakhtunkhwa (K-P) consume 100 mmcfd of gas.

CNG stations in Punjab are not using indigenous gas but instead they use imported liquefied natural gas (LNG) as it is cheaper compared to petrol.

The Petroleum Division proposed that all CNG stations in other provinces should be shifted to LNG as was done in Punjab.

Petroleum Division officials said gas costs were tied to the faulty agreements reached in the past. The cost is mainly based on petroleum concession contracts including 12.5% royalty to provinces and pipeline return of 17.43% as borrowing cost is over 15% today. GST of 17% is also imposed on sales to end-consumers.

In such a situation, officials said, when a major part comprises cost of oil and gas and taxes, the government had little room to cut energy prices. Though the government had decided to keep electricity and gas prices unchanged, it had no clear idea as to how energy prices could be slashed.

Published in The Express Tribune, February 27th, 2020.

Like Business on Facebook, follow @TribuneBiz on Twitter to stay informed and join in the conversation.