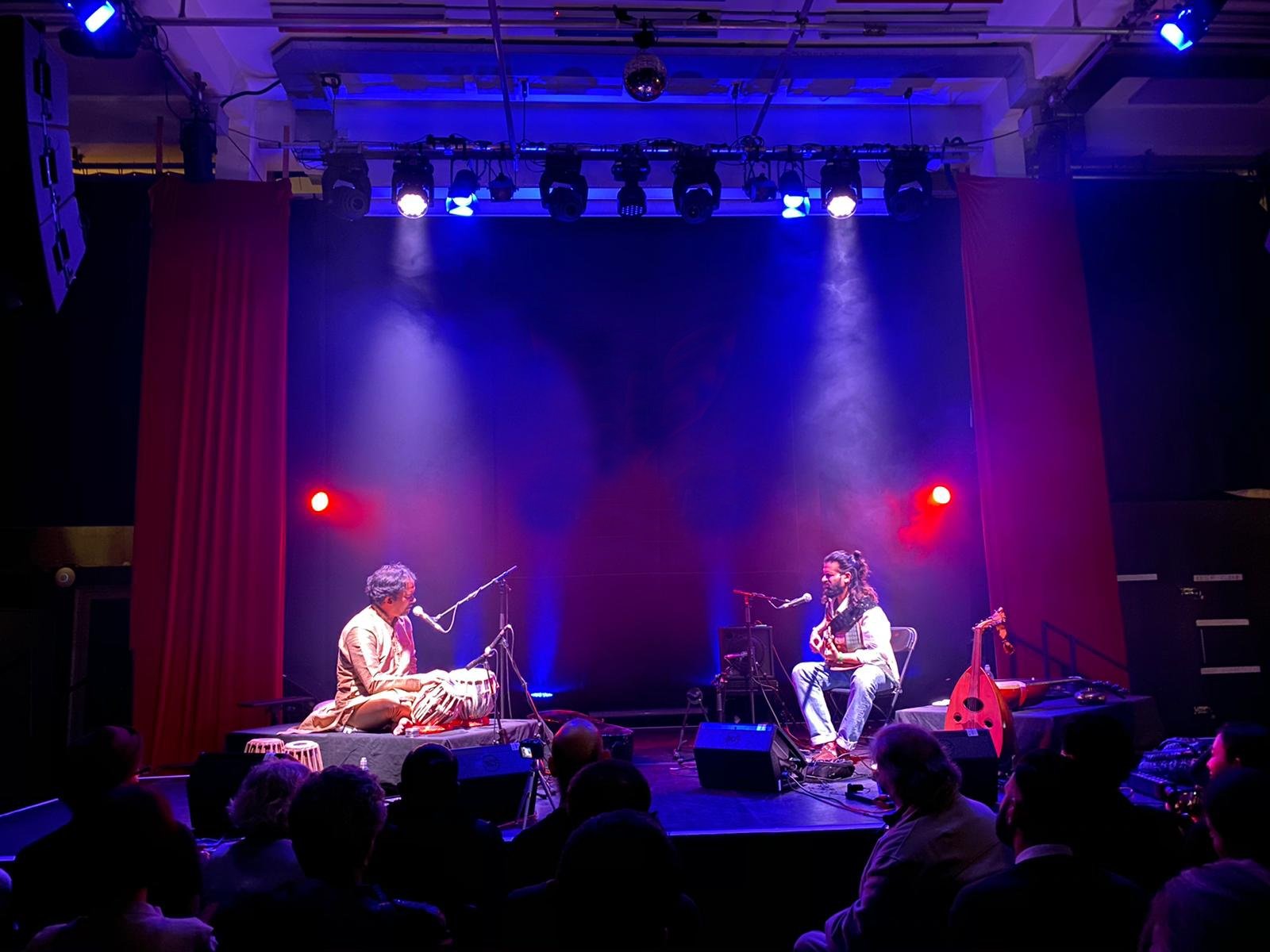 ---
KARACHI: The National Academy of Performing Arts (NAPA) is set to kick off its yearly international festival, starting March 5 to March 22, 2020, at the Zia Mohyeddin Theatre and Basement in Karachi.

The festival will showcase performances from seven different countries, including Italy, Germany, Bangladesh, Taiwan, England, Sri Lanka and Pakistan.  Various directors, both local and international, will be presenting a different play on each day with no particular theme.

"This is an excellent opportunity for people to not only witness international performances within the country, along with local adaptations of international content, but to also observe cultures collaborate in the name of art," Zain Ahmed, the festival director, told The Express Tribune.

International and local collaborations




The event promises five collaborations between local and International artists, with the first being on the very first day of the event. Put together by Nafees Ahmed, Shahbaz Hussain and Zayn Mohammad, Building Bridges Through Music aims to amalgamate Pakistani and British music, with a special focus on the interpretation and rendition of local English sounds.

The second is a musical performance by Sounds of Kolachi frontman Ahsan Bari and Bangladeshi artist Sheikh Dina. Taking place on March 8, the presentation is titled Dhaka Se Karachi, given Bari hails from Karachi and Dina from Dhaka. The performance will incorporate both Urdu and Bengali.

The third act will be an adaptation of Shakespeare's Comedy of Errors, slated for March 14. Produced by Italian director Marco Luly, the play also features local artists. And the fourth is a Sri Lankan and Pakistani collaboration scheduled to take place on March 19, titled Remembrance Day. The show aims to project the oral history of the world in an idiosyncratic manner.

The fifth and final collaboration is a play on Partition titled Partition Stories, directed by Corinne Jaber, a German director who is also working with Pakistani actors to produce it.

Local performances




The festival will witness 10 local performances, with the first being Beech Bahar Ki Raat Ka Sapna by Meesam Naqvi. The play is an adaptation of Shakespeare's Midsummer Night Dream and scheduled to take place on March 6. The second, Moomal Rano by Shahnawaz Bhatti, is slated for March 9. It is a performance amalgamating Karachi and Hyderabadi artists with the medium of communication being Sindhi.

The third would be The Universe Inside by Zahshanne Malik – a musical dance performance on March 10. The day right after that is Phool Khiltay Hain In Maheeno Mein, by Arshad Mahmud, Nigel Bobby and Arsalan Pareyal. The fifth is Shetan G Isteefa, another Sindhi performance by Ali Roshan to be put on March 12, with the sixth being Bedroom Conversations, Marnay Se Pehlay Jannat, on March 15 by popular director Khalid Ahmed.

The seventh local performance seems to be a Punjabi-Urdu love story by Malik Aslam, titled Prem Gali Ki Prem Kahani, and the eighth is Jhoota Such by Uzma Sabeen scheduled for March 16 and 17. Then will come, the most awaited dance performance by the renowned Sheema Kirmani, in collaboration with Dr Jamil Ahmed on March 18, titled Aik Hazar Aur Aik Thi Ratein. This will be followed by Adam, directed by Ahmed, being the tenth and final local performance of the festival

International performances




As far as the solo-international performances are concerned, there will be three artists who - without local aid - will present their work, with the first being on the third day of the event. Titled Touch, the dance performance by Sri Lankan artist Kapila Palihawadana is bound to enthrall audiences.

Not to mention, the NAPA theatre will also be echoing with the sounds of Opera alongside Andrease Heisi's ballet performance titled, Winterreise. Heisi is a German choreographer gracing the festival on March 13. The third and final international performance, however, will be Pao-Chang Tsai's Solo Date, for all the lonely souls out there, on March 20, 2020.




The performances are scheduled to start at 8pm, every day, with the tickets priced at Rs 800.

Have something to add to the story? Share it in the comments below. 
COMMENTS
Comments are moderated and generally will be posted if they are on-topic and not abusive.
For more information, please see our Comments FAQ