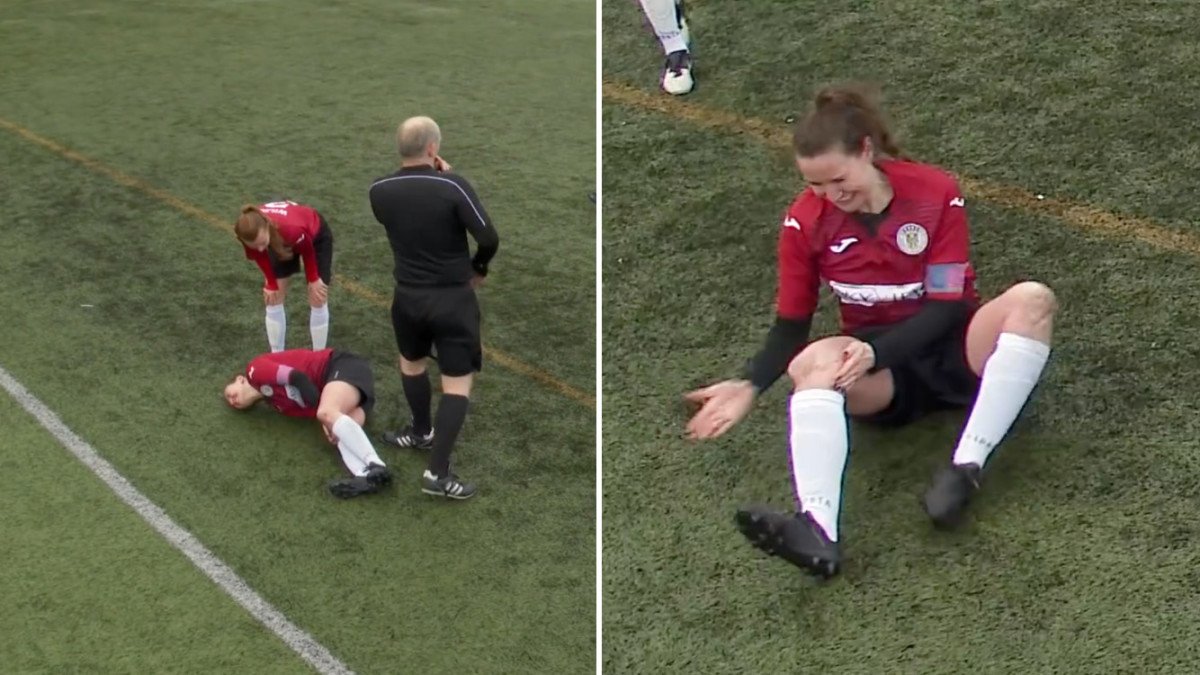 ---
Scottish football player Jane O'Toole should hands down be given an award for 'the toughest player' as the St Mirren Women's captain suffered a horrendous injury by dislocating her kneecap on the pitch, decided to hammer it back in and kept playing on the field.


How does a Scottish footballer deal with a dislocated kneecap? 🤔

St Mirren WFC captain Jane O'Toole bashes her kneecap back into place before playing on for the remainder of the game.

📽️ Courtesy of @ICTFC pic.twitter.com/GMUsv0ffG5

— BBC Sport Scotland (@BBCSportScot) February 21, 2020


The injury happened right after the second half against Inverness where her side was losing 6-0 in the Scottish Cup.

O'Toole was going for a 50-50 interception, got hit on the ground where her kneecap moved from her usual position, and she managed to punch it back into the place.

Instead of seeking for medical attention and leaving the game, she decided to not quit and get back on the field to play the remainder of 40 minutes, which St Mirren lost 7-0. The captain was treated by the medical staff and has been given the green signal following her scary injury.

Everybody would have forgiven her to leave the pitch given the circumstances but the captain refused and shows a level of toughness majority of us have never needed to contemplate. And then there is Neymar.

https://twitter.com/stephenjcam/status/1230914242842419200
COMMENTS
Comments are moderated and generally will be posted if they are on-topic and not abusive.
For more information, please see our Comments FAQ