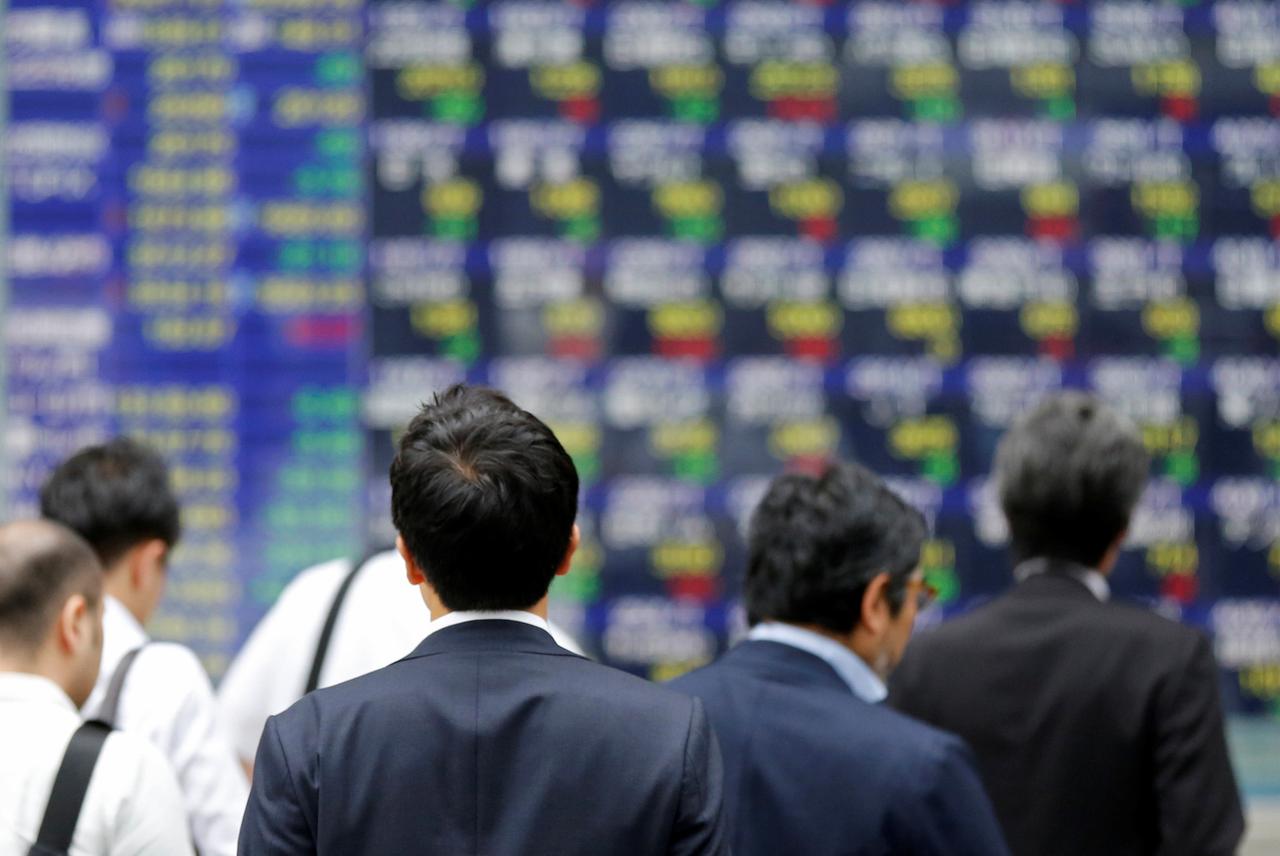 ---
LONDON: Global stocks sank to their lowest levels in over two months on Tuesday, as relief from a sharp sell-off the previous day on fears about the spreading coronavirus proved temporary.

European shares recorded their worst one-day loss since June 2016 on Monday as worries about the spread of the new virus far beyond China whacked global markets and risk sentiment.

On Tuesday, the pan-European Stoxx 600 index initially rose 0.6% in London but was down 0.3% by early afternoon.

Italian shares lost 0.3%, adding to their earlier losses. Italy is grappling with the worst outbreak of coronavirus in Europe.

More than 80,000 people have been infected in China since the outbreak began, apparently in an illegal wildlife market in the central city of Wuhan late last year.

China's death toll was 2,663 by the end of Monday, up 71 from the previous day. But the World Health Organisation (WHO) has said the epidemic in China peaked between January 23 and February 2 and has been declining since.

"In spite of increased uncertainty in Europe, signs remain good that China is succeeding in containing the outbreak there," said Mark Haefele, Chief Investment Officer at UBS Global Wealth Management.

"The number of new cases in China ex-Hubei are now at very low levels, which should allow economic activity to normalise and supply chain disruption to begin to resolve itself, in line with our base case."

MSCI's All Country World index, which tracks shares across 47 countries, was down 0.33% by 1237 GMT. The index suffered its biggest daily drop in two years on Monday.

Southern Europe's bond markets, which earlier showed signs of stabilising, gave way to fresh selling of not just Italian bonds, but also Greek, Spanish and Portuguese debt.

E-Mini futures for the S&P 500, which earlier bounced 0.7%, pared some of those gains to trade only 0.3% higher.

In Asia earlier, South Korea's hard-hit market eked out a 0.6% rise and helped MSCI's broadest index of Asia-Pacific shares outside Japan fight back to flat.

Japan's Nikkei was down 3.4%, catching up with the global sell-off after having been shut on Monday, while Shanghai blue chips eased 1.6%.

European and US stocks have suffered their biggest losses since mid-2016 amid fears the coronavirus may be morphing into a pandemic that could cripple global supply chains and wreak far greater economic damage than first thought.