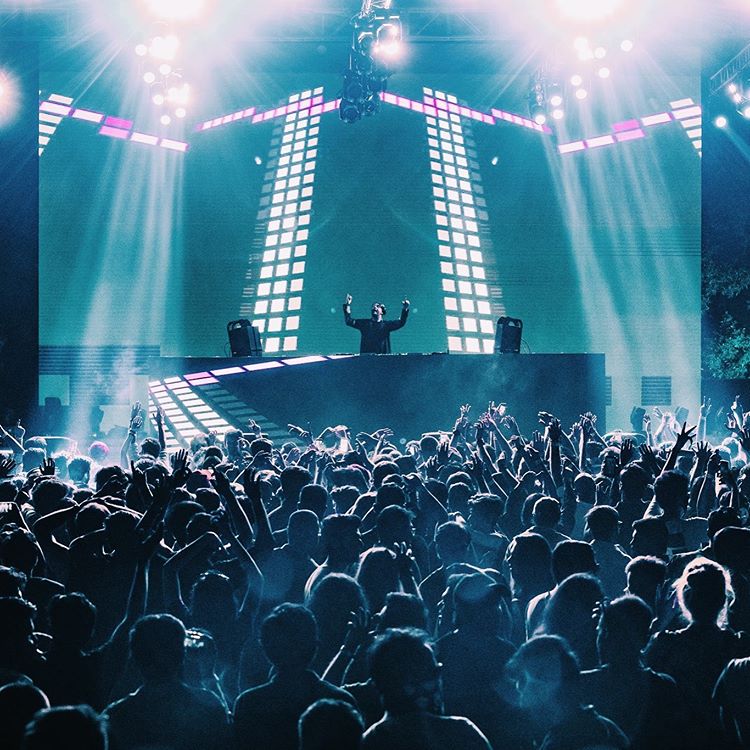 ---
The fourth edition of the EDM festival, Solis, in Islamabad last night turned into a nightmare half-way through the night.

According to first-person accounts shared on Twitter by people attending the event, the show was crashed by people who did not have the tickets - they over ran the place, which eventually caved in, quite literally at that.

The Solis Music and Arts Festival team immediately took to Instagram to issue an apology and explain the situation. "We had to make the difficult decision to stop the event due to hundreds of individuals who fought their way through with fake tickets. This spoiled the night for everyone else that purchased authorized tickets," they wrote.

https://www.instagram.com/p/B8mUKAthvjY/

But, of course, the damage had been done. It took a few minutes for the incident to get splashed across Twitter, with many taking digs at the organisers and the event itself which had ended in a controversy last year as well - some girls were harassed by people in the crowd.

"I haven't seen that much crowd ever at a music event!" one attendant wrote on Twitter, relaying how the stage crashed after too many people stormed it.


#SolisIslamabad turned into a disaster in no time! I haven't seen that much crowd ever at a music event! People crashed walk through gates, VIP section got broken n fell down! There wr just so many people in apparently not tht tiny lawn of PNCA! The event was called off around 9

— Hunain Aziz (@IAmNaini) February 15, 2020


Another person present at the event shared pictures of the broken set-up.


Scene kuch aise hen...#solis #Islamabad #SaturdayVibes #MDS2020 #fucksolis pic.twitter.com/BtT5GOiwaS

— #StayAtHome ✹ (@TanTanTanaTann) February 15, 2020


People likened it to the Fyre Festival, which was a fraudulent music festival and also has a Netflix documentary based on it.


Solis Festival or Fyre Festival 2.0? 😂#solis #islamabad

— Amaar (@AmmarKhan8) February 15, 2020


One person took the time to break it down and list all the reasons that Solis turned into a disaster. Read the thread here.


Update on #solisislamabad

It was an extremely ill managed event. Here is why 1/5

— Shery (@sheryejaz) February 15, 2020


With two consecutive scandals hitting the festival, the future of it is unsure, especially in Islamabad, since the Karachi leg of the festival was a roaring success.

Here's hoping the due reparations are made and the event is better managed next time, should it continue.

Have something to add to the story? Share it in the comments below