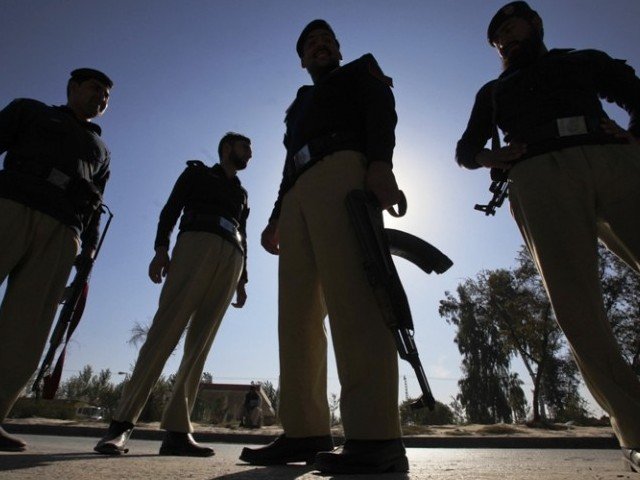 ---
DARYA KHAN: Darya Khan Police has claimed to have arrested at least five accused in 19 cases of robberies and theft in the past 45 days, whereas the search for absconders is underway through raids throughout the city.

As per the First Information Reports (FIRs), thieves and robbers stole items worth Rs4.5 million that included groceries, cash, mobile phones, livestock, car and other items.

Traders have expressed grave concern over the frequent incidents of theft.

The first incident of theft this year was registered on January 1.

Traders Haji Malik Usman and Haji Khurshid told the Express Tribune that the cases of theft began with the beginning of the New Year.

Almost every night, thieves would break into a shop, break the roof, climb in and steal stuff.

At times, multiple shops were robbed within a single night.

The affected outlets included mobile phones, books, photostat, motorcycle spare parts and grocery shops.

During one and a half months, traders bore losses over millions of rupees.

A business owner revealed that most of the traders now sleep in their shops to protect their merchandise from theft.

"We trust the police and believe that the robbers would be arrested soon and all the stolen items would be recovered."

One of the victims of the robbery, Photostat shop owner Malik Waqas said, "Thieves broke the roof of my shop in January to climb in and steal my laptop from the shop."

"It has been over two weeks, neither the robbers were caught nor my laptop was recovered," he protested.

District Police Officer Faisal Gulzar gave a statement that several incidents of shop robberies were reported in the city of Darya Khan.

"The robbed shops included grocery and mobile phone shops as well as electric stores."

He added that the thieves stole valuable items after breaking the roofs or locks of the shops.

Darya Khan Station House Officer (SHO) claimed that the police have arrested a gang involved in multiple incidences of theft by utilizing the latest technology.

Published in The Express Tribune, February 15th, 2020.