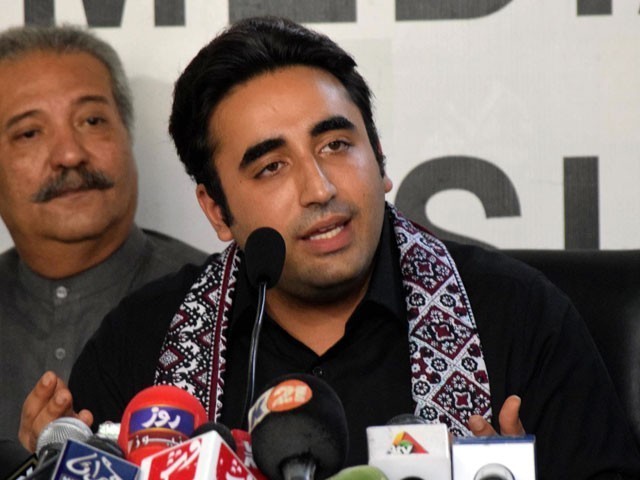 ---
ISLAMABAD: Condemning in strongest terms a call-up notice issued to PPP Chairman Bilawal Bhutto Zardari by the National Accountability Bureau (NAB), Pakistan's superior bars on Wednesday urged the PTI government to shun political victimisation of its opponents and focus on public welfare.

The anti-corruption watchdog has summoned Bilawal to appearance before its investigators in Rawalpindi on February 13 in the fake accounts case.

NAB is investigating fake accounts cases against Bilawal's father and PPP Co-Chairperson Asif Zardari, and aunt, Faryal Talpur, who also have the shares in the Zardari Group. They both are among the key accused in a multi-billion rupees money laundering scandal that surfaced last year.

Govt, opposition in verbal slugfest over inflation

Syed Qalb-e-Hassan, the president of Supreme Court Bar Association of Pakistan and Abid Saqi, the Pakistan Bar Council vice-chairman, in a joint statement, termed the NAB move as "act of personal victimisation, satisfying the political egoistic revenge of the incumbent government".

The said the call-up notice is merely a reaction against the PPP chairman's strong criticism of the government on recent increase in prices of basic food items and the announcement made by him to launch a protest movement against the government's economic policies. "It also shows the connivance between the sitting government and NAB, apparently so called state institution."

They further said that the actions being taken by the NAB allegedly on the will of sitting government "clearly shows that NAB is not acting independently and objectively". Both the leaders stressed that the tactics being adopted by NAB, "in collaboration with the government", is a strategy to suppress the democratic values in the country.