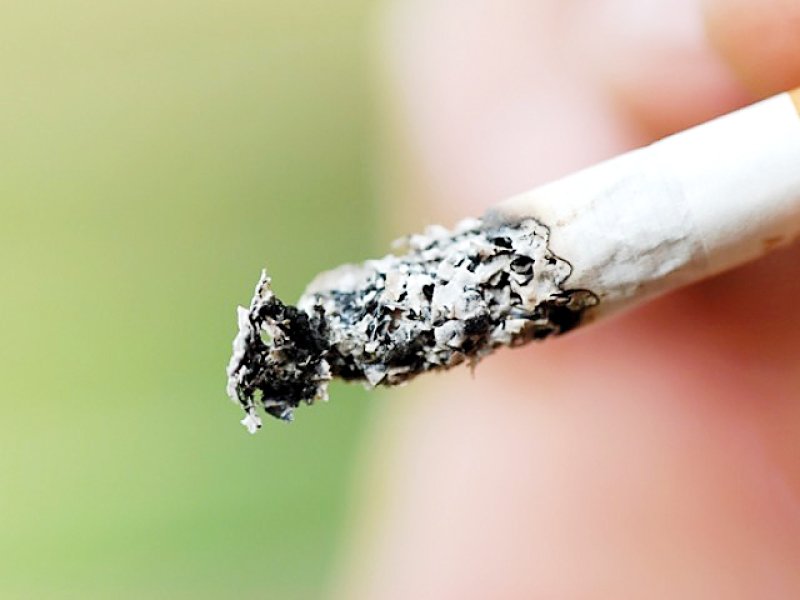 ---
ISLAMABAD: The public healthcare infrastructure of the country is unable to handle the load of patients suffering from ailments caused by tobacco consumption.

This was stated by the Parliamentary Secretary for National Health Services (NHS) Dr Nausheen Hamid on Tuesday while addressing an event on tobacco smoking by the Pakistan National Heart Association (PANAH) in Islamabad.

"As many as 1,200 children start smoking every day in the country," Hamid said, adding that tobacco use was a major factor for the increase in the number of patients who are suffering from cancer and cardiac problems.

She added that these patients are putting severe pressure on the already weak public healthcare infrastructure of the country.

Patients complain of shortage of doctors in PIMS

The parliamentary secretary urged the people to play their role in save youngsters from tobacco consumption.

The incumbent government banned tobacco advertisements on television and other forms of media, apart from increasing the federal excise duty (FED) on such products, but more efforts were required to curb tobacco use, she said.

Senator Barrister Muhammad Ali Khan Saif said that the children are the future of the country and that there is a need to adopt collective responsibility to protect them.

He termed the Prohibition of Smoking and Protection of Non-Smokers Health Ordinance, 2002 and Statutory Notification (SRO) by the incumbent government as good steps in this regards.

However, Saif added, these steps were not the only solution.

"The laws are only supportive in nature but the real change will come when we educate our youth about the negative effects of tobacco use," he said.

Barrister Saif further emphasised the need for mobilising students to stop drug use in educational institutions.

Reaction: Growers criticise tax on tobacco

The Society for Protection of the Rights of Children (SPARC) Executive Director Sajjad Ahmed Cheema expressed concerns over a large number of youngsters who are getting addicted to tobacco in different forms.

"We need to save our children for a brighter Pakistan."

PANAH Chairman Sanaullah Ghumman, quoting market surveys, said that an estimated 1,200 children start consuming tobacco in different forms across the country every day.

Besides damaging their health, he said that smokers also affect people around them through second-hand smoke. 

Published in The Express Tribune, February 12th, 2020.