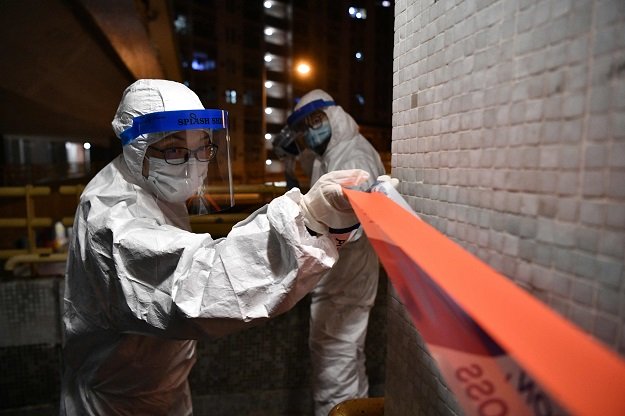 ---
Pakistan is ill-equipped to handle a catastrophe. In a world where countries strive to perfect emergency response systems, Pakistan stands out among the outliers with absolutely no foresight or mechanisms that could help evade an epidemic or at the very least minimise its impact.

That much is true after China's coronavirus started spreading and we could not even call back our citizens (mostly students) stranded in the epidemic-hit Chinese city of Wuhan. We lack any basic know-how or strategies in order to limit, much less tackle an epidemic. The country is actually under the protection of the Almighty since our officials fail to even think about a possible crisis until it renders the country paralysed.

The major cities of the country were hit with an epidemic of dengue last year. Thousands of people were affected almost everywhere in the country. The lower social class was hit harder, yet the upper middle class did not completely escape its wrath. A record-high 44,000 cases of dengue fever were reported. The outbreak was linked with an unusual amount of rainfall along with higher temperatures.

We moved on from this epidemic the same way we have moved on from epidemics in the past. We, as a nation, get distracted by the next big looming crisis and fail to learn a lesson and prepare for a crisis similar to the one preceding it. We find ourselves in one quagmire after another through no one's fault but our own.

Similarly, last year more than 900 children, in the small city of Ratodero in Sindh, tested positive for HIV. After some consideration, the cause was adjudged to be the use of second-hand syringes. The people in charge patted themselves on the back for discovering an "alleged" reason for the crisis and quickly moved on without any course correction. No policies to ensure the use of fresh syringes, no overarching awareness drives or an acknowledgement that this issue requires consideration. For a developed country, this would have constituted a national emergency; but not in Pakistan. We go through our lives oblivious of the past, stuck in the present and without any plans for the future.

These problems and the need for adequate emergency response systems become even more important in light of our current circumstances. A country with a booming and unregulated population where 24% live below the poverty line, where people live with inadequate healthcare mechanisms to face the current demands, where movement of people can be easily curtailed due to the faulty infrastructure of the country along with an inefficient bureaucracy; Pakistan is a hotbed for a potential epidemic that can quickly spread without much resistance.

We are a country embroiled in a plethora of problems, and an epidemic would truly cripple its entire economy and push it towards the point of no return. Forecasting potential threats and taking corrective measures is a basic requirement in today's day and age. The entire future of a country depends on its ability to forecast disasters and work through them in an effective manner.

As the countries around the world gear up to face the coronavirus, we must take a leaf out of their books. We must create emergency responding cells along with effective crisis and epidemic management teams comprising experts which can quickly diagnose problems and recommend possible solutions to be then enacted by a specialised team. As a state with a population of over 20 million, we cannot play with the lives that exist within our borders. The time for action is now rather than during the middle of an epidemic we may find ourselves in at a later date.

Published in The Express Tribune, February 12th, 2020.

Like Opinion & Editorial on Facebook, follow @ETOpEd on Twitter to receive all updates on all our daily pieces.