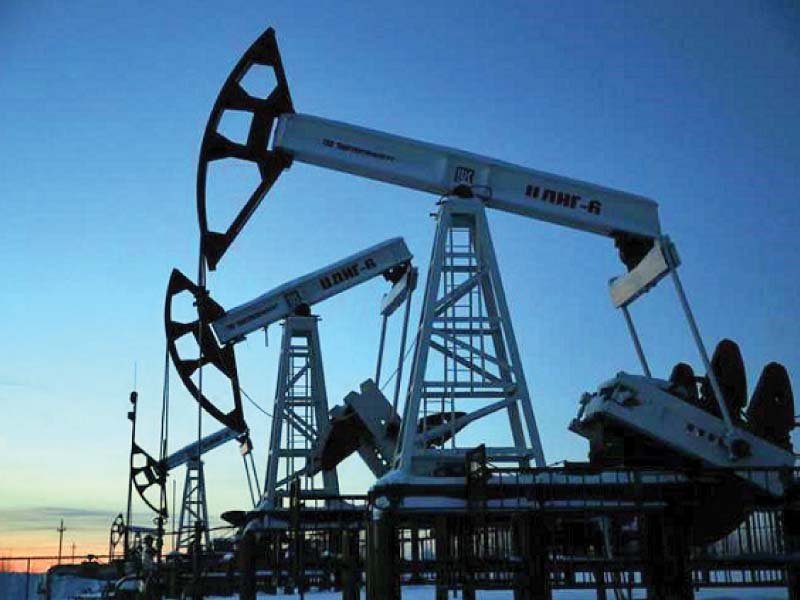 ---
ISLAMABAD: As the government of Pakistan moves to divest shares of local companies, it has invited Malaysia, and its strategic partners, to participate in the process as well as to look at the LNG infrastructure development opportunities. The government also invited their participation in the auction of oil and gas blocks.

Federal Minister Omar Ayub Khan invited Malaysian investors to fully participate in the auction of oil and gas blocks that will be offered to foreign investors shortly with 18 initial blocks in the first phase.

He said this during a meeting with High Commissioner of Malaysia Ikram Muhammad Ibrahim, who called on the minister and Special Assistant to Prime Minister (SAPM) on Petroleum Nadeem Babar on Monday.

Babar also shared the possibility of Petronas acquiring divested shares from the Oil and Gas Development Company (OGDCL), Pakistan Petroleum (PPL) and Mari Petroleum that will be divested to shared partners. He encouraged Petronas to also look favourably at LNG infrastructure development opportunities in Pakistan. He was of the view that Malaysian investors can benefit in areas such as LPG, refinery upgrade etc.

The high commissioner apprised the minister and SAPM about preparations being undertaken for the upcoming visit of Prime Minister Imran Khan to Malaysia. Both the government officials also apprised the envoy about the structural reforms being carried out in the energy sector of the country, with a special focus on ensuring ease of doing business.

While applauding the initiatives, Ibrahim said that Malaysia considered Pakistan in general and particularly the energy sector as having great potential. He was also optimistic on Petronas establishing a strong presence in Pakistan in a cross section of the country's energy industry.

Divestment of OGDCL's shares

The government has recently short-listed financial advisers for the divestment of shares. Earlier, rumours pertaining to the transaction led to a plunge in OGDC's stock price. There had been rumours that the government would offer shares for divestment at a discount of 10%. The finance ministry took strong notice of the situation and also conveyed its concerns to the Privatization Commission and the Securities and Exchange Commission of Pakistan (SECP).

"Following such a situation, the government should offer shares to strategic partners like exploration companies that would also make investment in exploration activities," background discussions with officials revealed.

The Privatization Commission is in process of finalising appointment of a financial adviser for divestment of up to 7% of its shares in OGDC to meet conditions of the International Monetary Fund (IMF).

It is worth mentioning that in 2014, the Pakistan Tehreek-e-Insaf government in Khyber-Pakhtunkhwa had challenged the Pakistan Muslim League-Nawaz (PML-N) government's decision of selling 10% shares in OGDC at Rs210 per share or $2 per share in the Peshawar High Court. At the time, the PML-N had appointed the Bank of America Merrill Lynch, Citigroup, and Pakistani broker KASB Securities as financial adviser for execution of the deal. The Privatization Commission had also approved the minimum price/floor price of Rs216 per share for the transaction.

Now, the same commission is working on a lower price with almost same profitability of the company as seen in 2014. The commitment from foreign investors to buy complete 10% share at Rs205 per share remained unmaterialised due to strong protest from the opposition.

The company's profitability at that time was almost same as in current scenario but this time due to the deteriorating economic conditions it is currently trading at a significantly lower price than its fair value.

OGDC had reported a net profit of Rs124 billion and Rs87 billion in 2014 and 2015, respectively. In 2019, the company reported a profit of Rs119 billion. Moreover, the previous government had offered the share at price-to-earning/price-to-book 8.1/2.3 and now the current government was offering it at PE/PB 5.2/1.0. If the deal is executed at these levels it will cost losses worth Rs20 billion to the national exchequer, said officials.

In order to meet the IMF requirements, the government is also looking for government-to-government deals and has offered Russia, China and Saudi Arabia strategic partnership in OGDC and PPL. Given the strategic importance, it would be more beneficial for Pakistan if a government-to-government deal happens that will bring operational efficiencies in these companies and by increasing exploration activity in un-penetrated areas it will reduce significant reliance on petroleum products imports, said officials.

OGDC is currently trading at a significant discount to its fair value. In a recent strategy report published by Foundation Securities, a Karachi based brokerage house, that have reported that fair value of OGDC would be around Rs242.8 per share in December 2020.

By selling OGDC shares in the stock market it will decrease the government's shareholding, which is around 85% to 78% and will increase shareholding of private parties. It will also allow them to appoint a director on the board as OGDC has 10 board of directors and will require 10% vote for director appointment, officials said. 

Published in The Express Tribune, January 28th, 2020.

Like Business on Facebook, follow @TribuneBiz on Twitter to stay informed and join in the conversation.
COMMENTS
Comments are moderated and generally will be posted if they are on-topic and not abusive.
For more information, please see our Comments FAQ