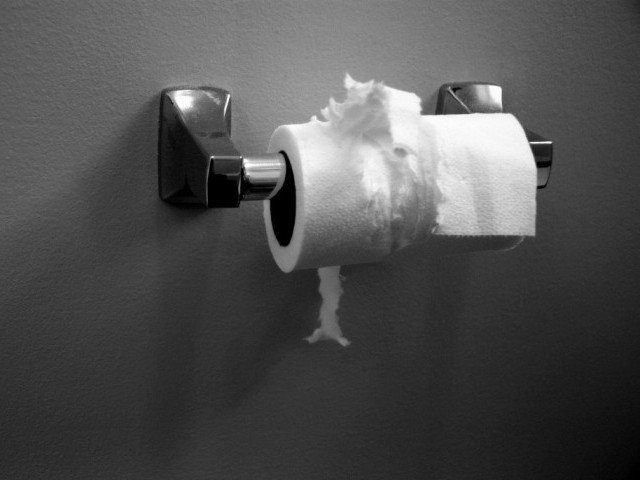 ---
Why are we attacking Mehwish Hayat on her recent observations about toilets at the Karachi Airport? This paper reported that the Punjab Nahi Jaungi actor took to Twitter to share her grievances saying, "Disgusting! Had the misfortune to use the ladies room at Karachi airport — dirty and stinking."

She went on, "Not only is it unhygienic but is this the first impression we want to give to people arriving here? These are the most basic amenities — let's clean up our act." Mehwish also mentioned how she even saw cockroaches. But the message seems to have been lost. People instead started making fun of her. Even the newspaper report appeared to have been written in a tongue-in-cheek fashion.

But Mehwish's tweet got many others also sharing their horror stories. One person mentioned how the cleaners at the washrooms demand money for toilet paper, while another mentioned how she had to swat at flying cockroaches once.

The question, of course, is whose fault is it? The Civil Aviation Authority will insist that people do not know how to use toilets. Members of the public say that the CAA's cleaning staff does not do their job well enough.

Only a few hundred meters away from the airport's public toilets are the toilets of the McDonald's outlet at the Jinnah Airport. These toilets are clean and well maintained. There is no staff member hanging around to offer you toilet paper in exchange for a tip or people huddling in some heater room to have a smoke.

But this does not absolve people of how they use toilets. Rarely do you find a clean toilet in public places in Pakistan. In fact, in many areas, the availability of toilets themselves is a big issue. Take for example the larger shopping areas in Karachi like Bohri Bazar or Sadar. There are no clean public toilets. Patrons have to suffer in silence if they need to go or they look for international fast food outlets or the newly emerging shopping malls where they can go to relieve themselves.

Some people do not drink water for this very reason or reduce their intake when they have to go out. Doctors say that this is one of the reasons for kidney-related diseases.

The state of our toilets isn't a laughing matter. It is an issue of public health. We have managed to build billion-dollar motorways but the toilets are in a poor state. On the Karachi-Hyderabad motorway, there is almost no proper toilet facility. Much of the toilets are hastily constructed and poorly maintained. It is a shame.

The Citizens Police Liaison Committee (CPLC) started a project to build public toilets but failed. This newspaper carried a comprehensive story by Ashraf Ali where it was revealed that the interest of authorities in the matter can be gauged from how not a single pertinent department has data on public toilets.

Four public toilets constructed near Shahrah-e-Faisal bus stops years ago remain inoperative. Of the 53 built by the CPLC, 33 continue to function. Seven were razed to make way for buildings while 13 have been rendered unusable by their dilapidated state or lack of running water.

My friend Naween Mangi of the Ali Hasan Mangi Memorial Trust has taken upon herself yet another challenge. With the help of private donors, her Trust has built 600 toilets in dozens of villages in the Larkana district over the last few years. The Trust pays for the materials — which cost about Rs8,000 per toilet — and the families put in the labour, pay for masonry services and install the door themselves. Her offices are thronged everyday with dozens of women applying for a toilet.

For women throughout the villages, a toilet is a more precious asset than just about anything else. Here's why. To use the toilet, they either need to band together in groups and head out into the fields before sunrise or after sunset. Or they need to use makeshift toilets at home that are basically just low walls made of hay stacks without any manner of disposal. Both options lack safety, privacy and hygiene. The dignity restored to a family by the addition of a simple toilet to their homes is invaluable.

Let us start taking this issue seriously and start working for the right to clean and accessible toilets for all.

Published in The Express Tribune, January 27th, 2020.

Like Opinion & Editorial on Facebook, follow @ETOpEd on Twitter to receive all updates on all our daily pieces.
COMMENTS (1)
Comments are moderated and generally will be posted if they are on-topic and not abusive.
For more information, please see our Comments FAQ