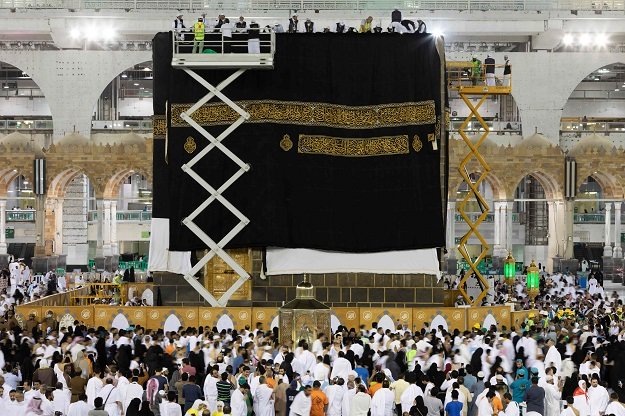 ---
ISLAMABAD: The Ministry of Religious Affairs on Thursday told a Senate panel that cost of Hajj may increase this year by over one hundred thousand rupees because of hike in the US dollar's exchange rate and rising airfares.

"The Ministry of Religious Affairs has recommended increase in the cost of Hajj package by Rs115,000. After, this hike the total cost of government Hajj package would become around Rs550,000," said Ministry of Religious Affairs Secretary Mushtaq Bhorana.

He was responding to a query during a meeting of the Senate Standing Committee on Religious Affairs. "The hike is suggested in view of rising airfares and increase in the US dollar exchange rates," he added.

The secretary told the panel that a total of 179,000 people are going to perform Hajj this year. After the increase in the Hajj package, the cost of government Hajj package for northern region would increase to Rs550,000 and that of the southern region to Rs545,000.

Expressing concern over the proposed hike, the committee chairman, Senator Abdul Ghafoor Haideri, said the government is increasing the cost of the Hajj package every year and it is becoming difficult for the poor to perform the religious obligation.

The secretary told the panel that the ministry had charged Rs433,000 from every pilgrim who performed Hajj through the government programme but later returned Rs5 billion to the pilgrims.  He said every pilgrim was returned between Rs37,000 and Rs60,000.

The committee expressed anger over the absence of Noorul Haq Qadri, minister for religious affairs, and asked him to appear in the committee's next meeting that will be held next week.
COMMENTS (1)
Comments are moderated and generally will be posted if they are on-topic and not abusive.
For more information, please see our Comments FAQ