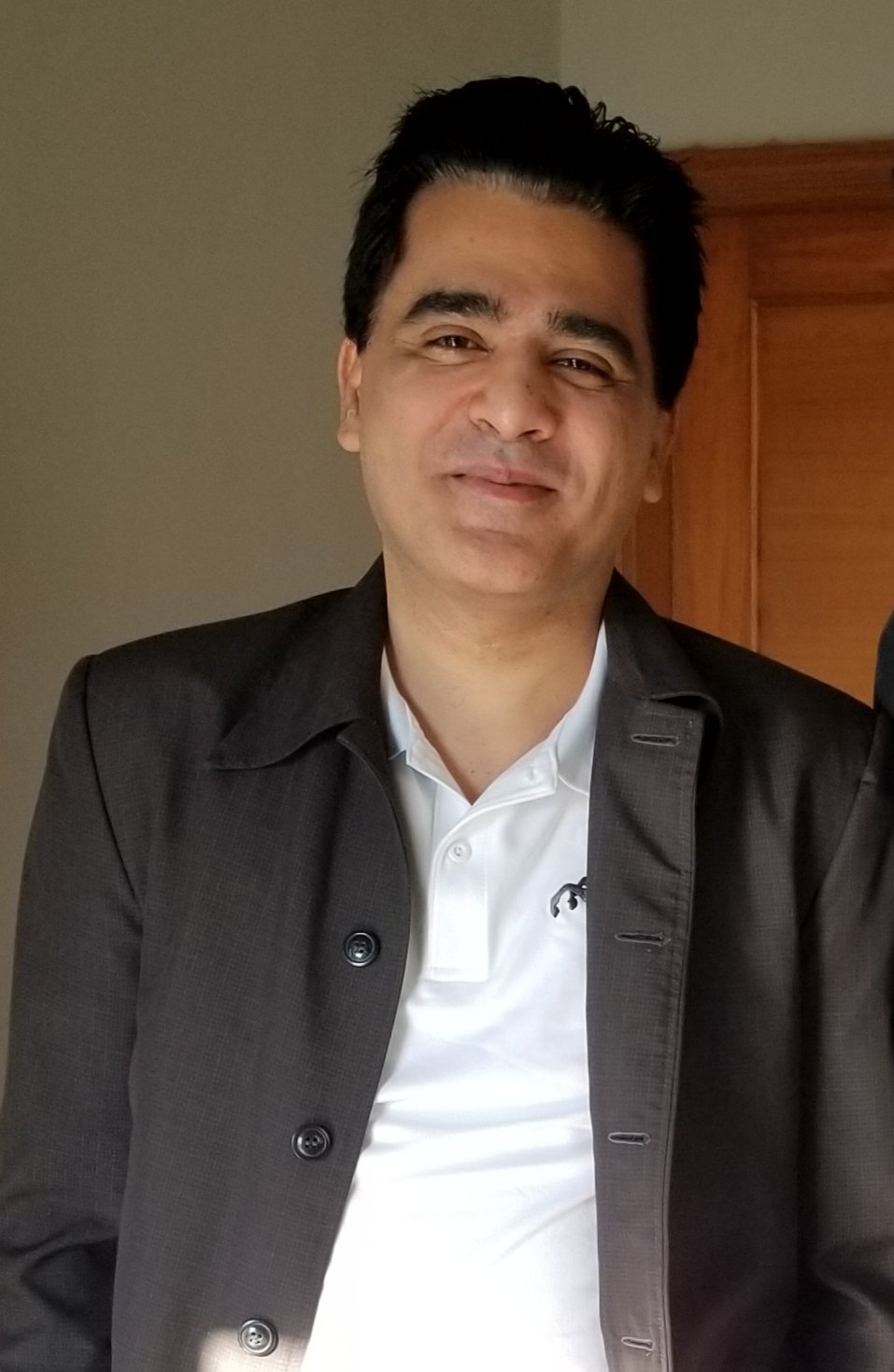 ---
KARACHI: E-commerce has been touted by many experts as a way to spur growth of Pakistan's debt-riddled economy. One individual, however, is working for a $1-billion injection into the economy by enhancing his online sales on the global tech giant Amazon.

In the clichéd rags-to-riches story, Kashif Ali - better known as Sunny Ali - made his way from the slum of Karachi to the developed world. Now, he is back to impart skills and pave the way for the country's youth to international e-commerce hubs.

Ali is the CEO of Extreme Commerce, which is a platform that joins different stakeholders of e-commerce and trains youngsters in the sector. Once the training is complete, he also invests in outstanding business ideas.

The job market is undergoing transformation across the world as advancement in the technological arena has made certain jobs redundant. Pakistan is no exception to these changing dynamics.

Considering this, Ali wants to train Pakistani youth according to the new demand around the world. This will help the youth become a productive part of the society instead of a burden.

In an interview with The Express Tribune, Ali said the goal of gaining $1 billion can be achieved by training 10,000 Fulfilment by Amazon (FBA) traders.

FBA is a system under which Amazon takes care of everything once traders bring their products to the Amazon warehouse on particular charges for six months.

"Amazon is a huge engine, which works with automation and cuts 70% of your hassle," he said, adding that 1,000 of these entrepreneurs will further produce jobs for approximately 50,000 people.

Drawing lessons from his personal struggle, Ali decided to share his experience with the youth in his homeland as to how they can get a job in the international market. Ali suggests the youth should think in four stages which he defines in detail.

Take care of your kitchen first

First, the youth should think about running their kitchens and meeting basic needs.

On Amazon, one can open a business with $2,000 (Rs300,000 approximately), however, this is a difficult task for a young person in Pakistan, so he advises learning of skills, which are needed on e-commerce platforms.

"Skills like product hunting, discovering new products in the market which could be sold online, for people who have money and doing business on Amazon or eBay can earn $300 to $400 per job," he said.

A new entrepreneur can earn $500 by helping a businessman in the launch of a new product on the digital platforms, he added.

Talking about raising capital, he said funding is not an issue. "Newcomers can find investors on our platform, they only need to show talent," he said. "I have created a bridge between overseas Pakistanis and locals where they can help fulfil each other's needs."

Ali shared that the locals have time and skills while the people overseas have money so in this way they can complement each other. Once new entrepreneurs have earned enough money, they can set up a business, which can earn $5,000, around Rs770,000, per month.

Make assets

At this stage, Ali suggests making assets which, given the circumstances, is not possible when people are making savings after daily expenses. In Pakistan, making assets like real estate is impossible for someone who is getting up from scratch.

"Pakistani youth can make assets in the air," he said. "Make your account on Amazon strong enough because there are people on websites like empireflippers.com that are willing to buy a quality online business with price equivalent to 35 months of profitability of the business. Therefore, the youth should treat their online business like an asset, which can be sold at any stage they want."

Although Amazon is not open for Pakistan, people are still using the e-commerce platform.

Ali says people can open companies in the UK, Sri Lanka, Bangladesh, etc and open account in those countries to work on the digital platforms.

Become an investor

Ali says a person should go to the next stage where he or she is an investor of different business, which can provide income to the investor without doing anything and can also help newcomers.

"People don't have understanding of business in Pakistan even after doing it for decades," he said.

"People tell me that they work 18 hours on their business. It's a misunderstanding. A person who works longer hours on his business is not actually a businessman, but self-employed.

"A businessman hires others to work for him and he also has to do some work but an investor never works, just sits back and lets his money work for him," he remarked.

Become an institution

After going through all the above processes from a mere breadwinner to an investor, people learn a big deal and they should not waste their knowledge, instead, they should pass it on to the younger generation, said Ali.

Putting his words into practice, Ali started his first e-commerce business in 2009 after a long struggle of two years in an attempt to set up his own business.

"I went bankrupt thrice but then became one of the prominent traders in the world of e-commerce."

He has pooled Rs210 million, including Rs90 million from his own pocket, to invest in new entrepreneurs, who are aiming to venture into the e-commerce world where only Amazon sells products worth $270 billion.

Third-party sales of the company have grown from $1.6 billion, or 3%, in 1999 to $117 billion, or 58%, in 2018.

Ali said though it will take time, the new breed of entrepreneurs in Pakistan is making $300 million per year so far.

Published in The Express Tribune, January 24th, 2020.

Like Business on Facebook, follow @TribuneBiz on Twitter to stay informed and join in the conversation.