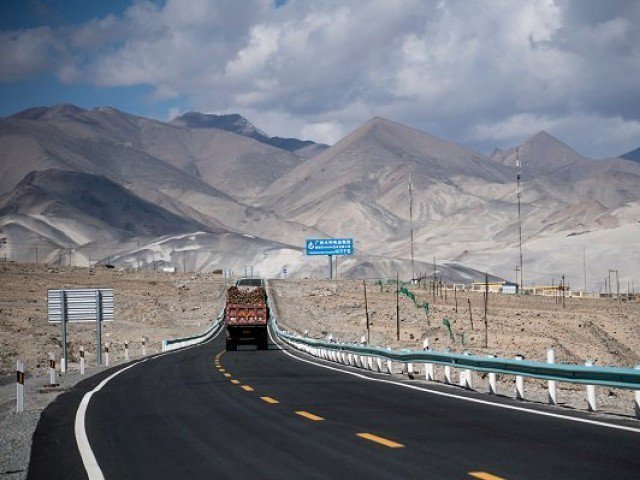 ---
ISLAMABAD: A day after China issued a strong rebuttal to the recent statement by a senior US diplomat questioning the efficacy of CPEC, Pakistan on Thursday endorsed Beijing's stance, saying it attaches high priority to the multibillion-dollar project.

The China-Pakistan Economic Corridor has once again been in the spotlight after US chief diplomat for South Asia Ambassador Alice Wells reiterated that the CPEC was a debt trap, something that would damage Pakistan's economy in the long run. She also said many Chinese companies, which were blacklisted by the World Bank, were awarded contracts in the CPEC.

The Chinese embassy issued a stinging reply to her remarks and made it clear that while Beijing had no problem with increased cooperation between the US and Pakistan, it would not accept any interference in CPEC.

The statement also dismissed the US claims that CPEC would damage Pakistan's economy given the huge amount of debt the country had to deal with.

Speaking at a weekly briefing, Foreign Office spokesperson Aisha Farooqui strongly rejected the US view that CPEC was a debt trap. She made it clear that the total CPEC debt was about $4.9 billion which was just a fraction of the country's total debt.

China chides US for interfering in Sino-Pak ties

"CPEC is a long-term project negotiated through a multi-layered process. It has helped Pakistan address development gaps in energy, infrastructure, industrialisation and job creation," Farooqui further explained.

The spokesperson argued that the CPEC should be perceived in terms of "enormous economic benefits for the people of Pakistan and social economic development".

"We believe it is also beneficial for regional connectivity and prosperity," she added.

Contrary to the US objections, the spokesperson said that the CPEC would transform Pakistan and therefore the country attached top priority to projects under the Belt and Road Initiative.

Addressing the questions related to transparency, the spokesperson said the government recently had set up CPEC Authority to oversee the projects.

Giving details of the progress on CPEC, Farooqui told reporters that 12 power projects had either been completed or were under construction with a total capacity of 7,240 megawatts with an investment of over $12 billion.

"Another nine projects are in early stages with a total capacity of 6,390MW. CPEC energy projects contribute over 14% to the total energy supply in Pakistan, which could be supplied to over 33 million people on per capita power use basis. In addition, these projects have paid about $250 million in taxes during the construction period and have created over 10,000 jobs.

"There are a number of projects financed through Chinese grants and concessional loans. To claim that CPEC is always in the form of loans or other forms of financing, often non-concessional with sovereign guarantees is not based on facts. The total CPEC debt is about $4.9 billion which is not even 10% of our total debt," she further said.

On the Financial Action Task Force action plan, the spokesperson said Pakistan had taken a whole range of steps to meet the requirements of the global financial watchdog.

"We remain closely engaged with the FATF members, including the United States," she added.
COMMENTS
Comments are moderated and generally will be posted if they are on-topic and not abusive.
For more information, please see our Comments FAQ