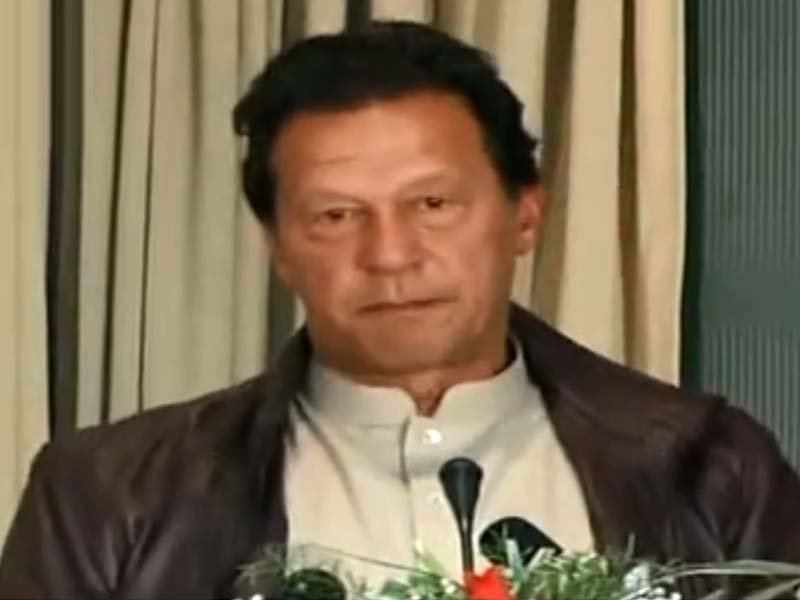 ---
[fbvideo link="https://www.facebook.com/etribune/videos/590008795156712/"][/fbvideo]

Prime Minister Imran Khan has emphasized that the country will never progress if the people do not pay taxes, saying his government is making all efforts to restore the public trust in the rulers.

"People don't want to pay taxes because they don't trust rulers," he said while addressing the business community at the PM House in Islamabad on Monday.

Premier Imran urged the business community to pay taxes and help his government to make the country prosper.

"The country can never prosper without taxes and we are trying hard to introduce a tax culture in the country," he added.

While expressing his concerns over the country's tax paying standing, the prime minister said: "Pakistan ranks one of the lowest in the tax paying countries."

He added: "Despite all difficulties, we allocated Rs190 billion for Ehsas programme." The scheme launched to facilitate less fortunate and deserving students.

PM Imran also said the PTI government spent half of the tax revenue to repay debts borrowed by the past governments.

SBP poured $24b into inter-bank market between two IMF programmes

Earlier in the day, the premier also directed to abolish around 150 licences required for various business activities at the local level, according to Radio Pakistan.

While chairing a meeting on licensing regime in the provinces, he also directed the all provincial governments to eliminate seventy four different licences of this nature.

Premier Imran directed to simplify the process for necessary licences and introduction of automated system by employing modern technology.