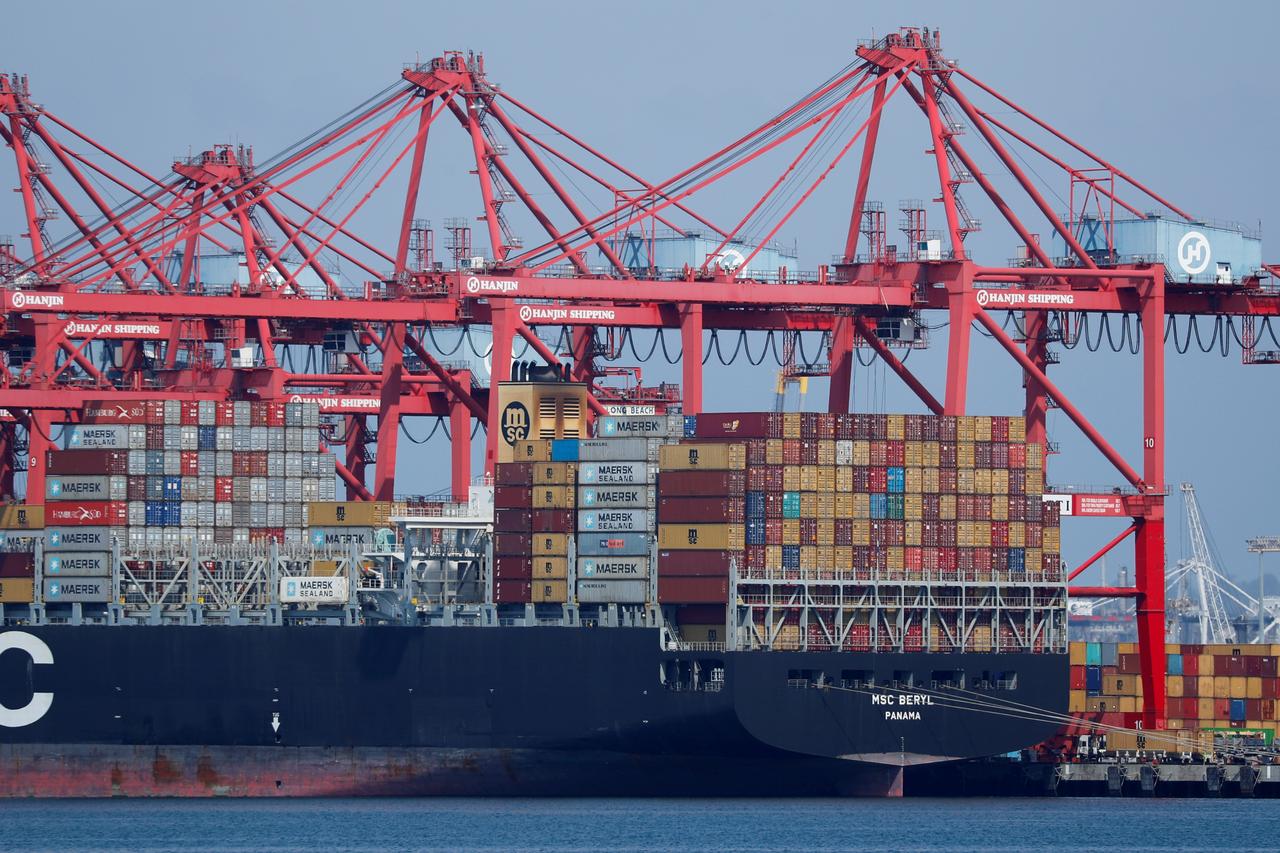 ---
KARACHI: The government has tackled a once looming crisis in the external account and averted a deepening balance of payments deficit.

The trade deficit, which had peaked at $37.6 billion in FY18, decreased $5.8 billion to $31.8 billion in FY19. The trade deficit further decreased in the first half of FY20.

The period between July and December 2019 saw a trade deficit of $11.7 billion, down approximately 30.3% from $16.8 billion in the same period of previous year.

The reduction in the trade deficit was primarily driven by the fall in imports. Imports were reported at $60.8 billion in FY18, which decreased to $54.8 billion in FY19. They declined further by 17% in the first six months of FY20 over the same period of last year.

It is expected that imports will remain below the $50-billion threshold this fiscal year, reversing the recent trend of rising imports.

Although Pakistan has been able to restrict imports and reduce the volatility in exchange rate, the challenge lies in increasing export growth.

Total exports in FY19, at $23 billion, were slightly below total exports in FY18, at $23.2 billion. However, the exports have increased so far in FY20 as shipments in the first six months increased to $11.5 billion from the $11.2 billion reported in FY19. In percentage terms, the growth was 3.15%.

The Global Economic Prospects, published by the World Bank in January 2020, marks 2019 as a year characterised by sharp downturns in major economies and financial disruptions in emerging markets and developing economies.

It categorically states growth of global goods and services trade will slow to 1.4% in 2019 and reach 1.9% in 2020. Manufacturing activities have dropped to lower levels across emerging markets and developing economies.

In essence, the growth in exports reported by Pakistan has been an anomaly considering that several regions and country groupings are reporting a decline in export activities. Pakistan must further capitalise on the gains.

Low value

However, it is important to note that Pakistan has one of the lowest values of exports of goods and services as a percentage of gross domestic product (GDP).

Data borrowed from the World Development Indicators, published by the World Bank, indicates that with a value of 8.8%, Pakistan ranks the fifth lowest in the world, only above Ethiopia, Burundi, Afghanistan and French Polynesia.

The export value has dropped from its peak of 16.7% in 2003. The sharpest decline was reported between 2014 and 2017 as the value decreased from 12.2% to 8.3%. It recovered slightly in 2018.

With export growth rate improving, the value is likely to increase in 2019 and 2020.

On the other hand, the global average was reported to be 30.1% and the South Asian average at 18.4%. The average for lower middle-income countries was 24.7%.

Although the South Asian average and the average for lower middle-income countries has declined in the past few years, the value reported by Pakistan is disconcerting.

Export growth in Pakistan has historically been subdued as it has never been reported at the level experienced by some of its major regional as well as developing counterparts in the last two decades.

Interestingly, the imports of goods and services as a percentage of GDP are also relatively low for Pakistan. Even though the trade deficit has increased due to an upsurge in imports, they were at 19.7% in 2018.

Pakistan ranks relatively low, amongst the bottom 15. The value for Pakistan is less than the South Asian average.

Although countries such as the United States and China report low values in terms of their trade openness, it is due to the big size of their domestic economy and a diversified manufacturing sector.

Pakistan is a relatively closed economy with low levels of exposure to international trade and struggles with poor domestic productivity. Its inability to generate exports and accumulate foreign currency reserves has resulted in increasing susceptibility to a foreign exchange crisis, particularly as import demand has increased in the last few years.

Labour productivity

A major constraint faced by Pakistan that limits its export growth is the low labour productivity, measured as output per worker, GDP constant 2011 international dollars in purchasing power parity.

Labour productivity plays a crucial role in determining the efficiency and quality of human capital in the production process. It can explain the level of economic growth, a firm's competitiveness and ultimately the living standards within a country.

Data extracted from ILOSTAT indicates that Pakistan not only ranks below both India and China but reports numbers similar to those for several African countries.

In terms of annual growth rate of output per worker, Pakistan had an average of 2.78% between 2015 and 2019. The South Asian region averaged 4.65% and the lower middle-income countries averaged 4.26% in the same time period.

Pakistan reported its highest growth in the last two decades between 2004 and 2006, with an average of 4.1%. Since 2007, the average had been a dismal 1.22%. South Asia had an average of 4.53%.

Value addition

The growth in value addition in the agriculture, forestry and fishing sector, in constant 2010 US dollars, between 2000 and 2018 has been significantly less for Pakistan compared to the South Asian and lower middle-income countries.

The value increased about 56% for Pakistan but for the South Asian region the average increase was 72% while for the lower middle-income countries the average rise was more than 90%.

Therefore, Pakistan has not only reported low levels of growth in its labour productivity but has also reported relatively poor levels of growth in agricultural output. This has combined into a dampening impact on export growth in Pakistan.

As emphasised above, Pakistan is facing critical supply-side issues that require the government to undertake massive efforts to transform the economy.

Although the government is achieving better stability in the external account, it will need to ensure that the economy becomes competitive and producers innovate.

This will require promotion of the global and regional value chains as well as upgrading the capability of firms to compete in global markets, which not only involves access to a more efficient input mix but also facilitation through a better business environment.

The writer is the Assistant Professor of Economics and Research Fellow at CBER, IBA

 

Published in The Express Tribune, January 20th, 2020.

Like Business on Facebook, follow @TribuneBiz on Twitter to stay informed and join in the conversation.
COMMENTS
Comments are moderated and generally will be posted if they are on-topic and not abusive.
For more information, please see our Comments FAQ