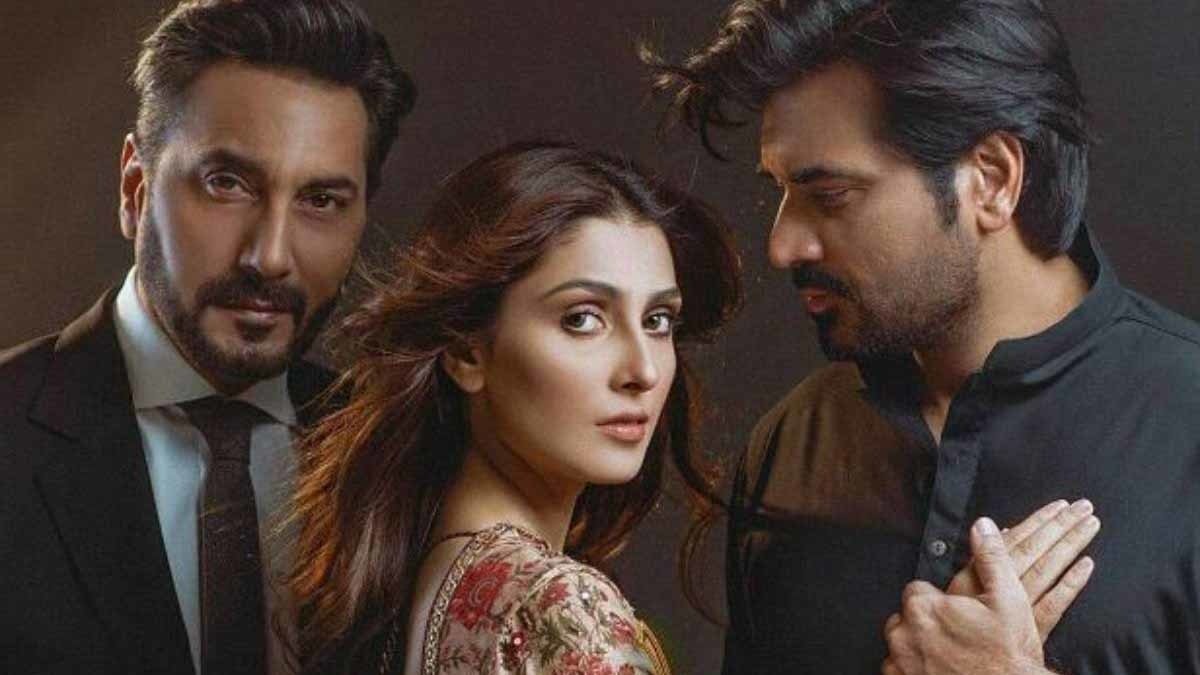 ---
As we inch towards the end of what is being touted as the 'biggest drama serial in the history of Pakistani television', it's only natural to sit and wonder about the climax of Meray Paas Tum Ho (MPTH). After all, only a handful of drama serials manage to graduate to the big screen and MPTH finale has managed to do that.

What's all the noise about?




From an overly suffocating (read loving in desi) husband to a cheating wife, a rich, suave lover and his evil wife, the serial has every conventional trope you can think of, that too right in your face. Throw in a six-year-old child with a 60-year-old's mind in the mix, and you have the perfect philosophical mosh pit of broken hearts and whatnot…

Despite the gaping loopholes in the script, the additions of extra characters that we could've done without, and all the dialogues dripping in cringe, something seems to be working. With MPTH's roaring success as proof, that something seems to be the fact that the writer has tapped into age-old misogynistic ideals of love, respect, and forgiveness, according to which women are better when they're beneath men.




Lest we sound like we condone cheating, what Mehwish (Ayeza Khan) does is utterly disgusting and she deserves everything that's coming her way. However, the questionable dialogues and the incessant moral policing at the behest of hollow, convenient characters have made the serial almost too much to handle each week. We watch it regardless, and that's where its success lies – it has us hooked to see how exactly it will manage to press our buttons each time.

Count down to the finale

Now, with the story coming to a close, we're struggling to find a definitive ending for each character. We know Rumi (Shees Sajjad Gul) and Hania (Hira Mani) have finally succeeded in convincing Danish (Humayun Saeed) to get married (who cares that the guy is hurting and wants to be alone, right?) Mehwish has resorted to visiting shrines and confining herself to prayer mats in the hopes of getting Danish back (when did she fall in love with him? Last we checked, she despised him) Shehwar (Adnan Siddiqui) is basically being dragged through the mud by his bossy wife Maham (Savera Nadeem), as he should be. The only two winning in all this are Rumi and Maham essentially.




So where do we go from here? A two-hour-long episode awaits, and we're struggling to come up with an ending that serves each character well. Shehwar has pretty much been resigned to his current situation, so there shouldn't be much happening there. That leaves us with Mehwish, Danish and Hania. Not to mention, at least one character is supposed to die. There, an easy way out.  Break the chain and there won't be anything left to come full circle to.




Keeping this in mind, there is more than one way this could go. Danish marries Hania and Mehwish finally kills herself (she did try that before). Danish dies, and Hania moves in as Rumi's guardian, but then again, where does that leave Mehwish? Or, Hania dies, Danish descends into resignation and regret, and Mehwish moves in, essentially getting what she wants. Or perhaps, something no one has tapped into – Rumi dies, bringing everyone together – which is also highly unlikely.

No matter how the writer has chosen to wrap his lesson in morality up, there's no doubt that millions will be watching with bated breath to catch the finale. Needless to say, five months of unpaid schooling in failed relationships have made us quite the connoisseur of typical Pakistani television.  Cheers to that!

This is a two-part series on what to expect from 'Meray Paas Tum Ho' finale.