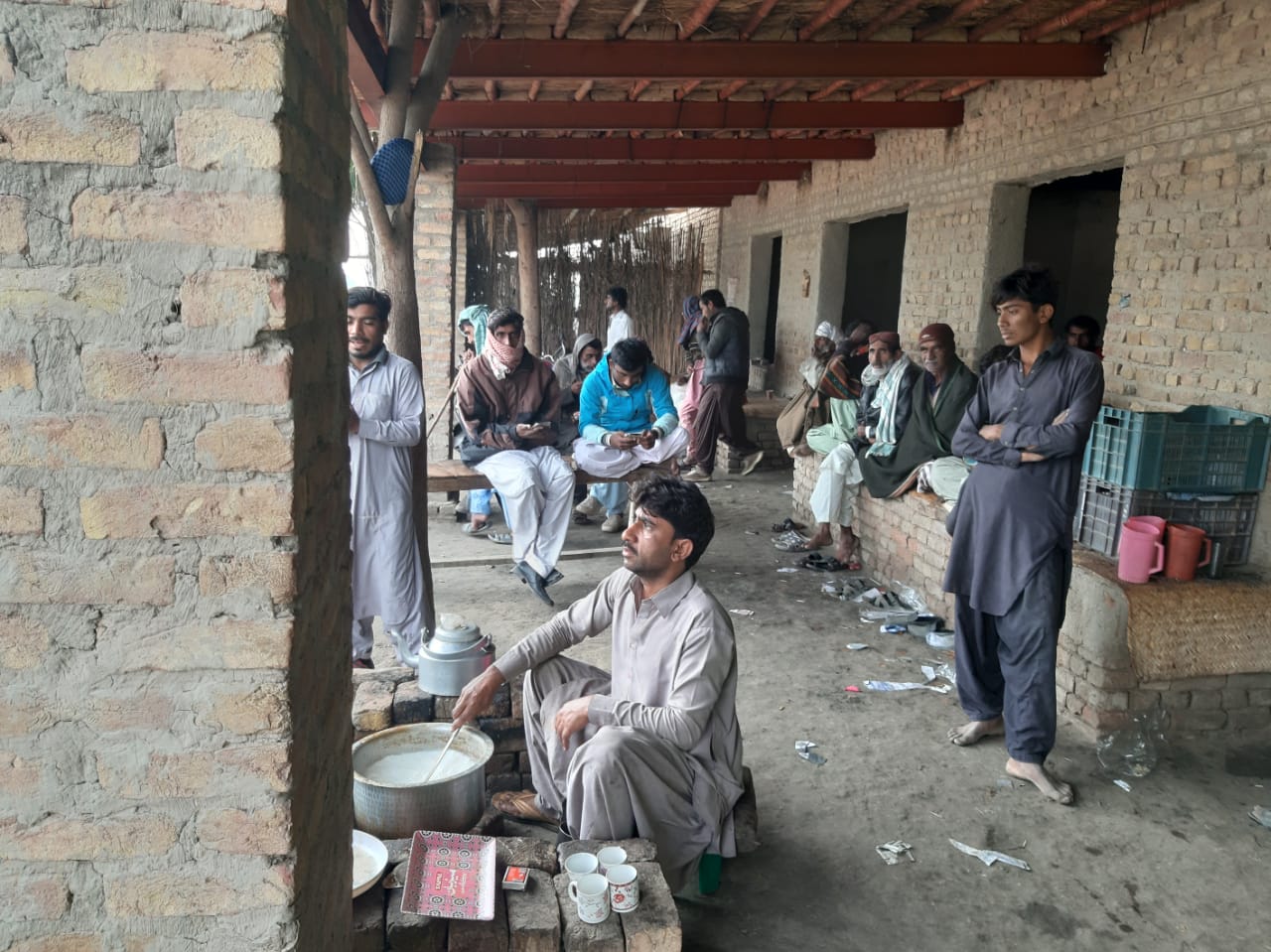 ---
DADU: While news related to inflation, poverty and unemployment make headlines in Pakistan almost every day, a small teashop in Dadu district of Sindh has proved that people are still trying to bring positive changes in the society in their small ways.

Situated near Mehar Tehsil of the district right across the highway that links Larkana with Karachi, the shop - famously known as Goongan Jo Stop [the stop for deaf (and dumb) people] - to set a unique example of the attitude people are trying to establish in hiring differently-abled people and making the workforce more exclusive.

A visit to the teashop shows dozens of people with hearing impairment sipping tea and interacting with each other through a sign language.




Not only the shop owner is both deaf and mute but all the waiters are also unable to listen or speak. That's not all but many of the regular customers are also differently-abled who frequent the tea shop every day.

Lal Bux Bughio, 53, who works as a waiter at the shop, is the only one among his siblings with a hearing impairment. He is now the father of five children who are physically normal and go to school.

Despite being an uphill struggle, Bughio did not let his disability become a burden and, instead of begging on the streets, he works at the teashop with utmost dedication as he is the only breadwinner of his family.

"I have two daughters and three sons and, unlike me, all are healthy," he explained with the help of an informal sign language to a fellow villager, who served as an interpreter. Bughio added that he works at the tea shop from 6 AM to 3 PM every day.

Likewise, another waiter named Meeral, who is a father of three healthy children, explained that even though he is unable to listen, he is an expert in "lip reading" and understands words by visually interpreting the movement of lips, face, and tongue.

In an interview with The Express Tribune, Meeral provided prompt and correct answers to all questions without any help. When asked how much he earns from the tea shop, he showed four fingers, thanked God and said, "I earn Rs400 daily, Alhamdulillah."

Although the area where the teashop is located is officially known as Goharabad, it is more famously known as the Gongaan Jo Stop.

"Around 100 deaf and dumb people visit this teashop on Friday, which is a holiday in the district," Gada Hussain, a landlord of the area said, adding that people are becoming tech-savvy as they have also started communicating through mobile applications like WhatsApp.

Many deaf and dumb people have made friends at the shop and now they have bonded very well. It's an interesting sight to see them sitting together, enjoying their tea and communicating with each other using sign language," he said.




Zulfikar, the teashop owner, spends the day sitting at the reception of his shop, giving orders to the waiters with the help of sign language. According to local people, Zulfikar started his career as a waiter at another dhaba (roadside eatery), but later started his own business.

People claimed that they cannot find such a tasty tea anywhere else in the city, which is made up of fresh milk and fine-quality tea leaves.

"The shop is not only frequented by deaf and dumb people but others from nearby villages also frequent it. I close the shop at 3 PM," Zulfikar explained his business schedule through sign language.

Shedding light on the matter, Abid Hussain Lashari, the founder of the National Disability and Development Forum (NDF) - an organisation working for disabled persons - said that early therapy can help children with hearing disabilities.

"Therapy can improve hearing disability if it is provided to children under the age of 10," he said. "The treatment is costly but the government can do it with the help of national and international donors."

"Except for Karachi, there is no facility for speech therapy anywhere else in the province. Moreover, there are no schools to teach sign language to people in rural areas. I request the government to look into it so that differently-abled people can also become productive members of society," Lashari concluded.