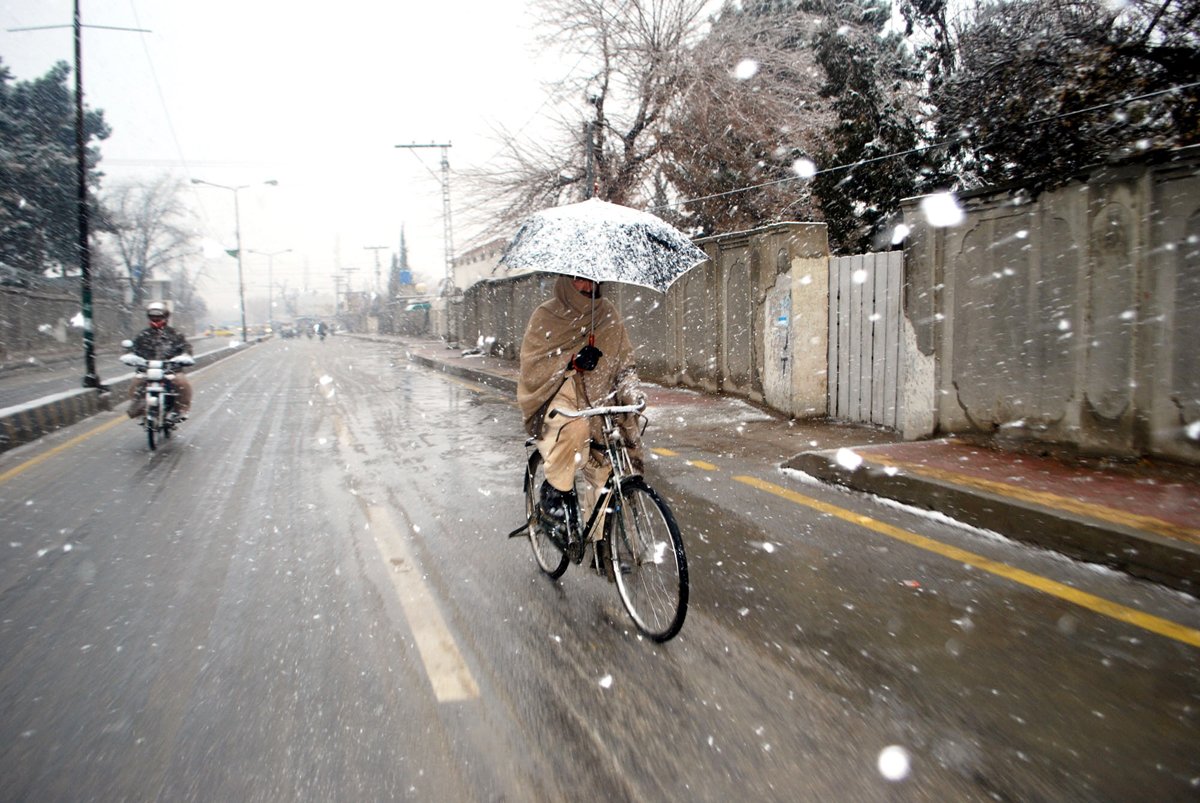 ---


The Pakistan Meteorological Department (PMD) has forecasted that the temperature in the port city may drop six degrees Celcius during the current week.

However, the met department rubbished rumours that the previous record for the lowest temperature – zero degrees Celcius in 1934 – will not be broken.

According to PMD, Karachi recorded a low of 7.5 degrees Celsius on Tuesday morning, with northeastern winds blowing at a speed of eight kilometres per hour.

The current temperature in the city is 16 degrees and is expected to reach at least 21 degrees during the day.

On Friday and Saturday, the city's mercury is predicted to drop further.

In January 2011, the temperature dropped to 6.5 degrees, in January 2008, it was 5.5 degrees, in January 1991, the city recorded a minimum of 2.3 degrees and in January 1934, Karachi had the lowest temperature ever recorded, at zero degrees.

Karachi receives rain as cold snap continues

On Sunday, heavy rain showers fell on Baldia Town, Defence Housing Authority, Clifton, Korangi and other areas of the city.

Meanwhile, other areas, such as Gulshan-e-Iqbal, Gulistan-e-Johar, Karsaz, Malir, Saddar and Nazimabad, received light rain and drizzle.
Overcast skies covered Karachi all day, while chilly Siberian winds blew at speeds of 45 kilometres per hour for the second consecutive day.

The Met Office forecast that the ongoing cold wave is expected to continue till January 22.