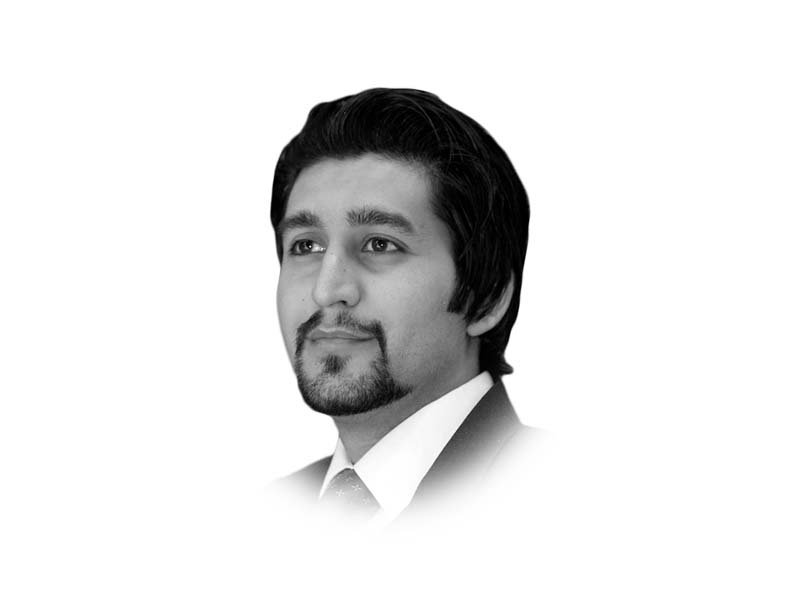 ---
Micronutrients have a profound impact on health as they are essential for a high quality diet. Also known as vitamins and minerals, these are required in small quantities by a human body. Micronutrient deficiency is also referred as 'hidden hunger' because it develops over time with lasting damage to the human body. A child may go to sleep with a full belly but the belly may be still starving for good nutrition.

According to the National Nutrition Survey (NNS) 2018, millions of children in Pakistan suffer from stunted growth, cognitive impairments, weak immunity and non-communicable diseases as an outcome of these micronutrient deficiencies. The survey also shows that expectant mothers, who face such deficiencies, give birth to children with low birth weight, birth defects and still birth.  Of these deficiencies, the inadequate intake of iron can lead to anemia which increases the risk of premature birth, infections, cognitive disabilities and delayed child development. According to the NNS 2018, iron deficiency anemia has been recorded to be at about 28.5% among children under 5. Similarly more than half of adolescent girls in Pakistan are iron deficient. Likewise about 18% women of reproductive age are iron deficient in Pakistan with higher pronunciation in the rural as compared to urban areas.

Micronutrient deficiency or under-nutrition is determined by socioeconomic factors like education, income and environment. Addressing all these factors together is a challenging process because micronutrient-dense foods are either expensive or inaccessible. For example, iron deficiency is a most challenging problem worldwide partly because iron rich foods – liver, meat, eggs, legumes etc., are not widely available or affordable for most families. In order to ensure adequate intake of iron, appropriate and timely initiation of complementary feeding is essential for babies after 6 months of birth as well as consumption of iron rich foods both by the children and the expectant mothers. An affordable and easily accessible mean to this end is to consume iron fortified foods.

Since nutrition is determined by the socioeconomic status of an individual, it is considered to be a multi-sectoral issue requiring coordinated effort by all the stakeholders. It is important to mention the Program EHSAAS here, launched by the government earlier this year. The primary aim of this program is to alleviate poverty by combining data with technology. While creating precision safety nets, promoting financial inclusion and supporting women empowerment, this program will help the poor to increase spending on food. As many economic studies show a strong association between poverty and food insecurity among children at the household level, this program can help improve the micronutrient deficiencies among such children.

Similarly, Benazir Income Support Program (BISP) working under EHSAAS is addressing poverty to elevate the socioeconomic status of marginalized segment of the society. BISP is a social safety net program and it has an impact on poverty reduction by conditional and unconditional cash transfers. In a bid to improve the nutritional status of the country, BISP works towards reducing malnutrition. It is estimated by its Third Impact Evaluation Report that BISP has been able to reduce malnutrition among girls by 11%.

It has established about 50,000 BISP Beneficiaries Committees at the grass root level in 32 districts. Utilizing its database is an effective step towards nutrition planning as it helps target the poor of the poorest while ensuring a greater impact. In an effort to this end, the program has collaborated with other partners. For instance, its partnership with the Scaling Up Nutrition (SUN) movement, a global initiative aimed to end malnutrition is exemplary. Using BISP data, SUN educates the beneficiaries on nutrition. Impact Evaluation Reports highlights that the program has led to improved household and child nutrition and increased per person monthly expenditure.

Similarly, BISP has also partnered with a corporate entity to provide livelihood opportunities to rural women. This partnership focuses on graduating the BISP beneficiaries out-of-poverty with twofold objectives:  provide economic opportunities to the BISP Beneficiaries through turning them into sales agents and tackle the issue of micronutrient deficiency among rural women.

As part of this partnership, BISP is empowering rural women through nutrition awareness sessions, especially tailored for them. The importance of good nutrition, ideas on how to prepare nutritious food within the budget and hygiene messages are shared which help them make healthier choices for themselves and their families. It is often seen as a successful public-private-partnership model to sustainably address issues like malnutrition.

EHSAAS can be an ideal social safety net model for countries facing nutrition problems similar as Pakistan. As a way forward, a portion of BISP stipend can be used for purchasing the fortified food servings through conditional cash transfers. Likewise, fortified foods can be distributed among the ones in dire need. Lastly, continuity of such programs and partnerships can be seen to have tremendous positive change in the nutritional indicators of the targeted districts.

Published in The Express Tribune, January 13th, 2020.

Like Opinion & Editorial on Facebook, follow @ETOpEd on Twitter to receive all updates on all our daily pieces.

 
COMMENTS
Comments are moderated and generally will be posted if they are on-topic and not abusive.
For more information, please see our Comments FAQ