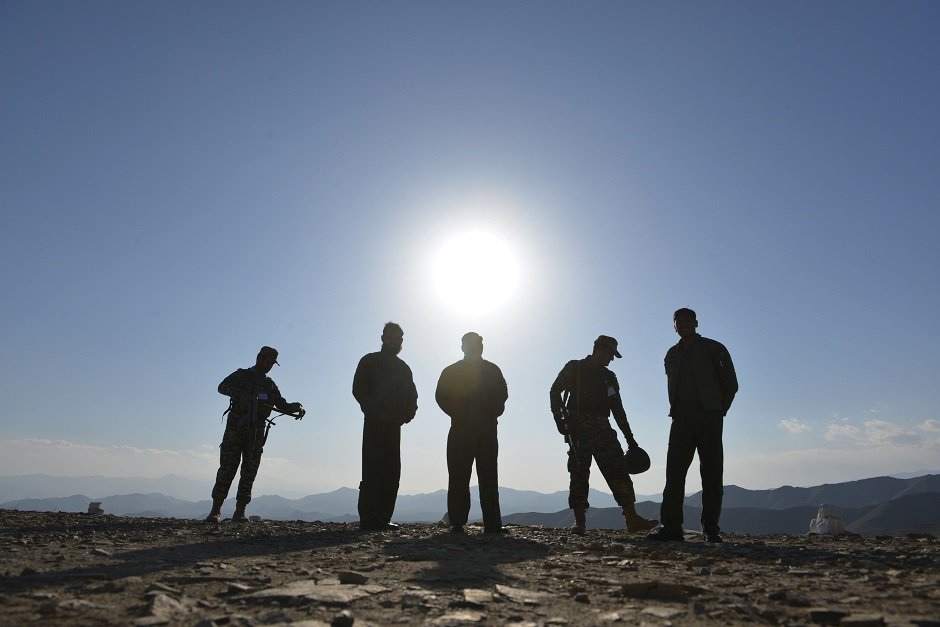 ---
Today, I'm going to tell you a true story which has more plot twists than an ISPR-funded movie gone right. Imagine a Pakistani soldier, spending 99 days in Indian custody as a prisoner of war. While in prison, the Indian guards try to break his sprits with torture, keeping him hungry for days and then throwing curry on the floor, asking him to lick it from the ground to feed himself. But instead of breaking his spirit, the prisoner breaks free and makes it back to Pakistan in a daring, death-defying escape. And now the plot-twist: instead of a hero, he's treated with suspicion in Pakistan. Is he an Indian spy?

The year is 1971 and the prisoner is the son of a Punjabi father and a Bengali mother. His name is Ikram Sehgal and he's interrogated for 84 days in Pakistan, after he makes the dramatic escape from Indian prison. Over time, Ikram's reputation and loyalty to the country is re-established as he secures a battlefield promotion to the rank of Major and the unit in which he served is named Sehgal Company in his honour.

Today, Sehgal runs one of the biggest private security companies in the country, is a successful businessman and columnist, and a World Economic Forum member. Recently, I came across his insightful new book, Blood over Different Shades of Green, which provides one of the most important and personal accounts of the history of the breakup of East Pakistan. There are so many lessons for Pakistan weaved into the narrative but the most provocative parts of the book are his personal stories, which come from the unique vantage point through which he lived history with a front-row seat.

During the height of tensions between West and East Pakistan, General Yahya Khan wanted to send a private message to Sheikh Mujibur Rahman, asking him to not declare independence for Bangladesh at an upcoming rally. Khan tapped Sehgal to deliver this message personally. When he did, Mujib turned around and asked, "Will you kill me?" This is where Sehgal went above and beyond his orders and said yes. Recall, this is a personal moment in the heat of a civil war. The author then wrote about the guilt he grappled with after this moment for overstepping his mandate. But also the conflicting feeling of being Punjabi and Bengali in this situation.

This fly on the wall, personal narrative is what made the book a gripping read. But the real value of the conversation Sehgal started is the lessons we can learn from the breakup of Pakistan. For example, he demonstrates how politicians like Bhutto put self-interest above national interest even if it led to the country's breakup; and how the army's top brass struggled to listen to dissenting points of view till it was too late. He unpacks how India masterfully manipulated the situation to take advantage of Pakistan's internal tensions, including the politicisation of human rights abuses by both sides.

I reached out to Sehgal to ask what Pakistan can do differently today to avoid the traumatic mistakes that led to Bangladesh's independence. His first emphasis was on representation — devolving democracy to the local level for grassroots buy in of the state. Sehgal's second push was for justice, i.e. having a magistrate in every police station who can resolve local issues quickly and reduce the burden on the superior courts. His final push was about accountability of public representatives so that people's trust in the system can be restored.

In summary, the ideas Sehgal is unpacking in the book should be debated passionately in the public square and made mandatory reading for decision-makers within the political and military leadership. Pakistan cannot progress unless our political elite puts national interest over self-interest. And our army can learn to listen dispassionately to dissenting voices.

Published in The Express Tribune, January 12th, 2020.

Like Opinion & Editorial on Facebook, follow @ETOpEd on Twitter to receive all updates on all our daily pieces.