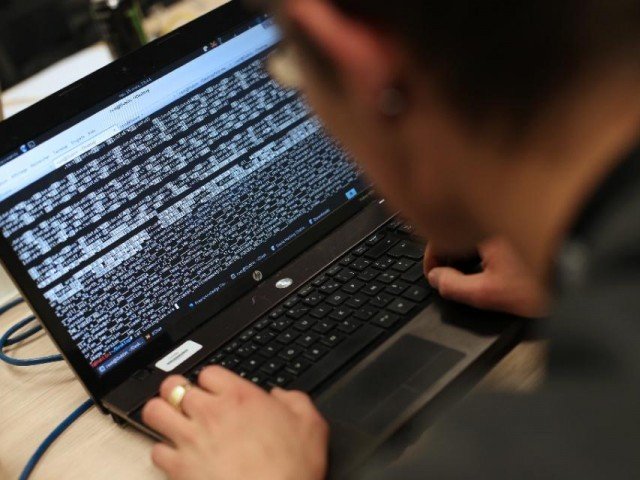 ---
LAHORE: The Federal Investigation Agency (FIA) has issued a report for the year 2019 in which 15,038 cases of crime were registered at the FIA Cyber Crime Cell in 2019.

According to the report, cases of absconders, illegally operating telephone exchanges, gangs involved in buying and selling via fake credit cards and harassment of housewives and girls in Punjab's educational institutes via Facebook and WhatsApp were registered.

Other cases include blackmailing and threatening a member of Malaysian High Commission on Whatsapp and Facebook, case of singer Rabi Peerzada, case of singers Meesha Shafi and singer Ali Zafar.

Out of the total cases, 6,208 cases have been closed while 8,830 cases are pending. As per details, the crime cell, this year, took action and closed important cases against those involved in blackmailing and threatening people on social media.

Saad, who had created a fake social media account near Ravi Road, to blackmail member of Islamabad Malaysian High Commission Venk Tessori Jandar, was arrested. The suspect was allegedly blackmailing the Malaysian High Commission member with her edited photo.

In the case of Rabi Peerzada, the renowned singer registered a complaint on the uploading of her compromised images and videos. The cell launched a probe into the matter. Similarly, an investigation was started after a complaint was filed by singer Meesha Shafi against singer Ali Zafar.

Moreover, the crime cell registered 3,414 inquiries of various fields, out of which 2,857 are still pending. A total of 110 inquiries have turned into cases and 447 inquiries have been wrapped up.

From a total of 428 registered cases, 14 cases have been wrapped up and 382 were pending.

The number of cases of wanted absconders stood at 107 while only one absconder was arrested. The remaining 106 cases are still pending. Out of a total of 229 court cases pertaining to the crime cell, 222 still remain pending.

The number of suspects who had appeared in court hearing for the cases filed by the Cyber Crime Cell stood at 75. A total of 10,891 cases were registered for probe. The investigation of 5,188 cases is still pending while 3,895 are hit with delay. The investigation of only 1,808 cases is being launched.

In cases of harassment, the Cyber Crime Cell has arrested more than 14 accused involved in blackmailing and harassing housewives and girls in colleges and universities in Punjab via Whatsapp and Facebook.

The FIA seized cellphones, SIM cards and several other items and registered cases against the accused. On a complaint moved by Rizwan Tufail, the father of a female victim, FIA Inspector Sabahat Noor and Maqbool Ahmed, led by FIA Cyber Crime Cell Deputy Director Sarfaraz, raided a town and arrested the suspect Abdul Rauf. The team also seized cellphones, SIM cards and several other items from the accused.

Separately, FIA Sub-Inspector Uzma Aslam and other staff members launched another raid, on a complaint moved by Zafar Hussain, and arrested the accused Haris Imran and seized all relevant items from him.

In a third case, the FIA arrested Talha Zaheer over a complaint moved by Saima Syed, the mother of a female victim, for blackmailing and harassing her daughter via videos and seized mobile phones, SIM cards and several other items.

The Cyber Crime Cell arrested Fakhruddin over a complaint moved by Unaiza Imran, the mother of a female victim. The accused have been booked in a case as per the cyber crime act and further investigations have been initiated.

FIA Director Dr Rizwan said that directives for launching a province-wide crackdown against those involved in threatening and blackmailing girls on social media has been issued. It is due to this reason that in the last few weeks, the Cyber Crime Cell launched a crackdown against accused, involved in the harassment of women and young girls, he maintained. "Action will be taken against those found breaking the law," he further said.

Published in The Express Tribune, January 6th, 2020.
COMMENTS
Comments are moderated and generally will be posted if they are on-topic and not abusive.
For more information, please see our Comments FAQ