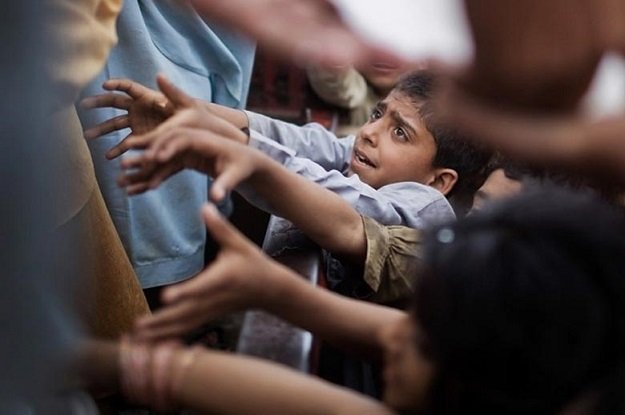 ---
VANCOUVER: It is evident that the government has a paralysis of thought when it is pressed to solve a problem that involves a time frame that would outlast its tenure. It is not only the present government as it stands true for most of the governments that are at the helm of affairs.

They choose to respond with solutions that can be achieved within their tenure so that they can claim accolades and validate their claim for the next round of political and electoral process.

In the curious case of Pakistan, where the government suffers from financial as well as intellectual impoverishment, there are three effective key directional steps that need to be undertaken post-haste.

These include development of a comprehensive water policy, digitisation of water discharge data and strategic partnerships and foreign investment in agriculture.

Climate change woes: Stormy days ahead for K-P food security

The three major crops being cultivated consistently over the past four decades in Pakistan and which have forever been touted as the backbone of the agricultural economy are rice, cotton and sugarcane.

The global average of water supply for cultivating a kilogramme of sugarcane is 1,500-2,000 litres, for rice it is 2,400-3,400 litres and for cotton a staggering 10,000 litres.

With the debate on the actual price of irrigation water and its consumption reigniting, and rightly so, and with climatic emergency and ever-plummeting water flows in the Indus River writ large, is the cultivation of such crops feasible?

Another aspect that also points out an anomaly is the inequitable distribution that has arguably resulted due to the canal-based irrigation system. It pits the lower riparian against the upper riparian, urban against the rural and on a national level it has created discord and contention amongst provinces.

Until over a decade ago, the settlers continued to colonise agricultural land in southern Sindh. It was a policy that was effective as water was abundantly available and, simultaneously, the wetland and local ecology was undervalued.

The belt in question was considered suitable for sugarcane plantation and a huge investment was made under this pretext. Subsidised loans were provided for growing the crop, the political leadership misused the policy and set up sugar mills.

Consequently, the uni-dimensional policy created a large population over time that became increasingly dependent on this crop for their livelihood. But as water inflows have reduced and political expediency has taken over judicious water distribution, sugarcane is no longer a viable crop.

Of the dozen sugar mills that were set up, only three remain operational in the south. And, with the price of sugarcane remaining consistently lower, a greater number of growers are switching to rice (paddy). This is creating additional demand in peak months of the Kharif season as paddy is cultivated by the flood irrigation method.

Development of comprehensive water policy

This is perhaps the most daunting of the three steps. The government is required to build consensus amongst provinces that environmental change is imminent and a unified policy needs to be formulated and adopted.

This policy document should be the Magna Carta for water consumption. Anything less will not meet the objectives in the face of such overwhelming odds.

It would require each of the province to fundamentally isolate water efficiency per person, industry, crop and service. It would also need to ascertain the dollar value that would be generated through the consumption of fresh water, setting aside water that is necessary for human consumption.

For instance, a human consumes between 300 and 400 litres of water every day. Additional fresh water that is being used would need to be justified in real measurable economic terms.

There are certain aspects that cannot be measured such as the downstream release of fresh water required to maintain mangrove population, or for that matter to stop sea intrusion.

Understanding the economic value of the freshwater resource, though symbolic, will provide a basis for its justifiable and efficient consumption and distribution.

The policy should also establish and provide clear pathways for investment in renewing this finite resource. It should also incentivise farmers and growers to adopt water-efficient technologies.

Where all the water goes

From the technological standpoint, recent scientific breakthroughs have enabled water recycling from sewage even for human consumption. Learning from our contentious past, we have though reluctantly adopted technological improvements.

Making this policy document inclusive and multi-dimensional will invite a necessary discourse, a discourse we must engage in for our very survival.

Digitisation of water
discharge data

Given the pervasive digitisation and social media connectivity, the government should ensure dissemination of water discharge position to all the farmers.

Although it can be contested that the canal-based irrigation system ushered in food security and sovereignty, it has also laid the foundation for a continued discord among farming communities.

The political influence exerted on irrigation officials to ensure supply to the influential landlords adds to the problem, denying the tail-end growers their due share.

The availability of the discharge information to the farmers, especially the marginalised ones, will prevent them from incurring expenses that can result from nursery and seed failure that occurs due to sudden unavailability.

The official information would also enable the farmers to seek their rightful share in the irrigation system.

In the longer run, such a platform can also be employed to extend other valuable information on crop seasonality and for the education of growers with regards to new and efficient farming methods.

Strategic partnerships,
foreign investment

The last most crucial step that the government ought to consider is to grant permission to foreign entities to make investments and acquire land on lease in the agriculture sector.

It is a highly contentious topic and this idea has been reviled to the point that it is not even discussed because it is considered inimical to the farming community.

To understand this argument, we must look at other areas and the abundant wealth of natural resources that we squandered spectacularly.

Let's take the precious natural gas which has been burnt indiscriminately and well below its justifiable economic cost. Moving along, we have Reko Diq as another botched-up example.

If a framework that guarantees and protects the rights and interests of people and communities that are associated with agriculture is made kernel of the strategic partnerships and foreign investments, it will create greater economic output for Pakistan and will also lead towards water efficiency.

The writer is a Canada-based progressive agriculturist and former banker



Published in The Express Tribune, January 6th, 2020.

Like Business on Facebook, follow @TribuneBiz on Twitter to stay informed and join in the conversation.
COMMENTS (2)
Comments are moderated and generally will be posted if they are on-topic and not abusive.
For more information, please see our Comments FAQ