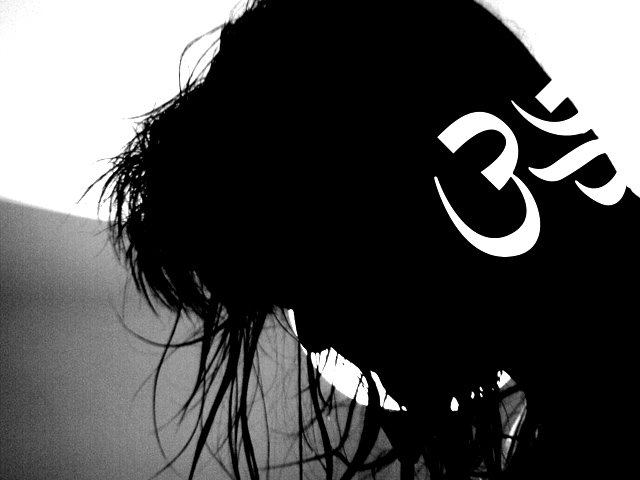 ---
KARACHI:


Throughout its history, Sindh has always enjoyed the reputation of being a melting pot of different religions and civilisations where people peacefully coexisted for centuries. The last decade, however, almost stripped the province of its progressive and tolerant Sufi culture because of growing extremism.

Incidents related to forced religious conversions, blasphemy and intolerance towards religious minorities ravaged the fabric of the Sindhi society. According to anthropologists, the mushrooming of unregulated religious seminaries, together with the rise of sectarian and militant groups, fueled extremism in the province, particularly after the 1980s.

Forced conversions

The members of the Hindu community, living in rural areas of Sindh, have become the most vulnerable ones.

"I cannot give you the exact figures related to Hindu girls who have been forcibly converted to Islam, but I can say that hundreds of such incidents took place in the last decade," said Nand Kumar Goklani, a Hindu MPA of the Sindh Assembly.

PPP lawmakers turn down bill against forced conversions

Keeping in view the gravity of the situation, Golkani, who belongs to the Grand Democratic Alliance (GDA), compiled a list of 41 Hindu girls and claimed that they were forced to change their religion in the last six months. The girls hailed from different areas of Sindh, including Badin, Tando Mohammad Khan, Mirpurkhas, Hyderabad, Sanghar, Sukkur, Ghotki, Thatta, Dadu and Jamshoro.

Mian Abdul Haq, popularly known as Mian Mitthu of Dargah Bharchundi Shareef, Ghotki, and Pir Mohammad Ayub Jan Sarhandi — the gaddi nashin of the "Sarhandi shrine" in Samaro tehsil of Umerkot district, have been accused of forcibly converting Hindu girls for more than a decade.

Spiralling extremism

Apart from forced conversions, banned extremist outfits, including Lashkar-e-Jhangvi (LeJ), Jamaat-ud-Dawa (JuD), Ahlus Sunnah Wal Jama'ah (ASWJ) and their offshoots, have spread their influence in the province. Many groups have also set up their chain of seminaries in Jacobabad, Ghotki Shikarpur, Tharparkar and Umerkot districts where a significant number of people belonging to the Hindu community reside.

Speaking to The Express Tribune, rights activist and writer, Nisar Khokhar, said that at this crucial stage, several young people belonging to the Sindhi community have stood up to confront the challenge of spiralling extremism in the land of the Sufis.

"Those who are fighting extremism by spreading the message of co-existence, tolerance, peace and love are now themselves under attack," he said, referring to a blasphemy case and the subsequent attack on folk singer Manjhi Faqir who has been spreading the messages of peace and love through his Sufi songs.

"The mob attacked Faqir in Sanghar last November after accusing his 16-year-old nephew of posting blasphemous content on Facebook. The same kind of incident happened in Ghotki in September 2019, where property worth millions of rupees was ransacked and several shops belonging to Hindu owners were looted after the principal of a private school was accused of committing blasphemy," Khokhar said. "The land of tolerance has been turned into the land of fear by extremists. After the attack on the shrine of Lal Shahbaz Qalander, the caretaker of Sachal Sarmast shrine has applied for political asylum. The government should take drastic measures to regulate seminaries, monitor and revise the curriculum therein and keep a vigilant eye on their activities," he suggested.

Unregulated seminaries

Shedding light on the matter, senior journalist Manzoor Chandio said that huge sums of money in the name of charity is regularly collected by religious seminaries across Sindh, which further empowers them.

"No one knows whether the seminary is registered or not. Any group of bearded men can build and operate a madressa whenever and wherever they want. Sadly, no one can object even if clerics build their seminaries on public or private property. The clerics have gained significant influence across Sindh and their powerful rhetoric can easily corrupt the minds of young students," Chandio said.

Per official figures of the home department, there are around 9,590 madrassas in Sindh out of which only 6,503 are registered. After the attack on the Army Public School in Peshawar, a National Action Plan was devised under which provincial governments were asked to computerise the record of seminaries.

Three years ago, the Sindh government announced that it has completed the geotagging of around 3,662 seminaries. The then chief minister Syed Qaim Ali Shah claimed that 2,122 madrassas in Karachi and 1,548 in Hyderabad have been geotagged. An update on the data, however, was never issued. In response, Pakistan Tehreek-e-Insaf (PTI) MNA and leader of the Pakistan Hindu Council, Dr Ramesh Kumar Vankwani said that the federal government has been working on curriculum for the seminaries and a revised syllabus will be implemented across Pakistan with the consultation of the provincial governments.

"Once minor Hindu girls are abducted, most of them are kept in seminaries or dargahs where no one can dare to enter. The government is devising a mechanism to regulate these seminaries and will take action against those who violate the law," he said, adding that Prophet Muhammad (PBUH) did not convert anyone on gunpoint, so the practice is completely opposite to the teachings of Islam.

Accusations denied

When approached, religious groups that are accused of indulging in forced conversion and other forms of extremist activities denied their involvement, adding that they have done nothing to violate religion or the law of the land.

"All allegations against us are unfounded. What can we do if an adult girl comes to the qazi for conversion?" Mian Mitthu questioned. "The majority of Hindu girls who have converted to Islam and married Muslim men are leading happy and satisfying lives. The so-called civil society and rights activists baselessly campaign against forced conversions because most girls accept Islam without any pressure," he claimed.

Pakistani Hindus reject India's offer for citizenship

Crackdown against extremists

In July 2019, the federal government announced a crackdown against banned outfits upon the directives of the Financial Action Task Force (FATF), which placed Pakistan on its grey list over terrorism financing. The government promulgated the law to control banned outfits, seminaries and their schools.

During a recent press briefing, Sindh government's spokesperson barrister Murtaza Wahab said that the provincial government has cancelled the registration of around 8,000 non-governmental organisations which were illegally generating funds.

"The situation has now changed and we are heading towards betterment," he said. "The government is working on the registration of seminaries and people will soon hear good news about reforms and modern syllabus for them," he concluded.

Published in The Express Tribune, January 3rd, 2020.