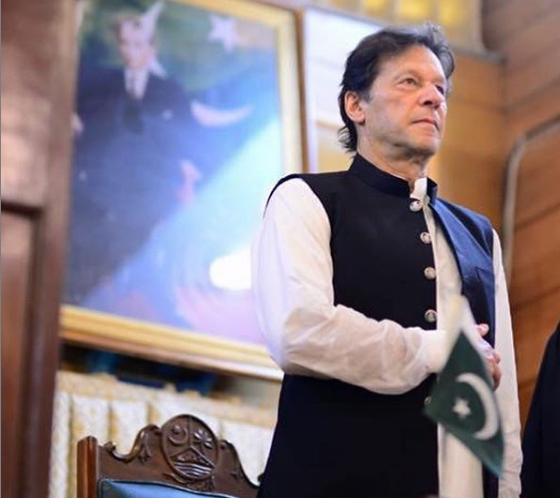 ---
ISLAMABAD/ KARACHI:
Diplomacy is a subtle art, its results often invisible in the short term. Great gains take years, even decades of consistent effort, making it very difficult to quantify foreign policy successes, especially if one were to review progress within a timeframe as small as a year.

It is no understatement to say that 2019 has been a rollercoaster for Pakistan on the foreign affairs front. From highs marked with much fanfare, like Prime Minister Imran Khan's visits abroad and foreign leaders' visits to the country, to fighting storm after storm, like India's brinkmanship along the Line of Control and its illegal bid to annex Kashmir. The Pakistan Tehreek-e-Insaf's first year and a half in power has been marked by events that many regimes both would and would not envy.

The year began with tensions along the LoC at an all-time high. As exchange of fire continued, on February 14, a young Kashmiri militant carried out a suicide attack on a convoy of Indian Army vehicles killing 40 soldiers. On the back of a jingoistic media drumming up war rhetoric and in a bid to shore up support for elections later in the year, Indian Prime Minister Narendra Modi reacted with reckless abandon despite Prime Minister Imran's exhortations for reason to prevail between the two nuclear-tipped neighbours.

On February 26, Indian warplanes carried out a botched airstrike on Pakistani soil that upped the ante between New Delhi and Islamabad. The following day, Pakistan Air Force fighter jets carried out air strikes next to Indian military targets and shot down two Indian aircraft in an ensuing dogfight over the LoC. The pilot of one of them would be captured and released by Pakistan, deflating some pressure from a crisis that threatened to degenerate into an all-out war.

The year also saw the International Court of Justice (ICJ) deliver its verdict on the case of captured Indian spy Kulbhushan Jadhav. Although the tribunal asked Pakistan to allow India consular access to the convicted spy, it rejected Delhi's plea to annul his death sentence. In compliance with the ICJ verdict, the Indian High Commission was subsequently granted access to Jadhav.

On August 5, the Narendra Modi government stripped Occupied Kashmir's special status by repealing articles 370 and 35(A), and placed the disputed region under total lockdown, cutting off internet and phone services. The move brought Pakistan and India relations to their lowest ebb, but even so, Pakistan pressed ahead with the Kartarpur Corridor initiative. Launched in November, the initiative boosted Pakistan's image around the world and created immense goodwill among Sikhs across the border.

Ties with the US saw some noticeable improvement despite ups and down, with Premier Imran holding a face to face meeting with President Donald Trump. The latter initially went as far as saying that Modi had asked him to mediate on Kashmir but later walked back by saying he would mediate 'if asked'.

Pakistan also found itself back in close partnership with the US as the latter began talks with the Afghan Taliban in hopes to call an end to the longest war in its history. However, negotiations were suspended by the US following an attack in Kabul.

A highlight of the year was Prime Minister Imran Khan's off-script address at the United Nations General Assembly. In the speech that won plaudits from both critics and supporters at home, the premier spoke bluntly on everything from the suffering of Kashmiri people to Modi's fascist ambitions to Islamophobia worldwide.

The year was also marked by several high profile visits to the country, most notably Saudi Crown Prince Mohammad bin Salman in February, Malaysia's Prime Minister Mahathir Mohamad in March and the Duke and Duchess of Cambridge in October.

The year ended with Prime Minister Imran calling off his participation in the Kuala Lumpur summit.

Speaking to The Express Tribune, former foreign secretary Shamshad Ahmad Khan said Premier Imran has had positive impact on Pakistan's perception at the world stage over the course of 2019. "The Imran factor, I believe, has been key in turning Pakistan's image around. He speaks articulately with confidence and sense, something which was lacking in previous rulers. The world looks upon him with admiration and respect," he said. "This year has been especially perturbing given Modi's actions, but we should be proud about how our leadership and our forces handled the situation."

For former ambassador Abdul Basit, the biggest gains Pakistan made in 2019 were with regards to ties with Gulf states and the UN summit. "It is very difficult to measure foreign policy success. Especially, in a year's time frame, you can't see any tangible results. But the two main gains that we made this year are regaining Saudi and UAE trust, which we lost somewhat after our decision not to support the Yemen intervention, and Imran Khan's UN speech. Both of these have helped Pakistan gain some space."

Shamshad also suggested Imran and his government have had a positive impact on the China-Pakistan Economic Corridor and by extension, ties with Beijing. "Previous rulers tried to milk CPEC for political dividends. It was also initially confined to energy and infrastructure, but Imran has broadened it to incorporate schemes in Pakistani public interest, such as those that would generate employment."

Talking about other successes, he pointed out relations with the US and Russia. "Although our ties with the US are not what they once were, we have made significant improvement. President Trump, who was initially hostile, warmed up to both the country and Imran," he said. "Our ties with Russia have been on an upward trend and we have made gains in enhancing trade, economic engagement and strategic closeness. Perhaps the biggest testament to this has been Modi's inability to isolate us."

Talking about the future, both Shamshad and Basit highlighted India, the Gulf states and Afghanistan as areas of focus. "With India, we have long had many real problems, but Modi has magnified India's aggressiveness towards Pakistan," cautioned Shamshad.

"A main challenge will also be to maintaining a balance between our ties with the Gulf countries and the rest of the Muslim world," said Basit. "Avoiding the FATF blacklist and Kashmir, of course, are two more huge challenges. With regard to the latter, what we need most is to maintain continuity.

"As we enter the next year, our first foreign policy objective will be to get India to reverse the August 5 measures imposed on Kashmir. Only then can we engage with India to find a peaceful resolution to the Kashmir issue," added Shamshad. He defended the premier's decision not to attend the Kuala Lumpur summit. "Our policy has always been to not take sides. For a diplomat, discontinuing an ongoing engagement with a key partner is not an option."

Both of them also stressed the need to sustain momentum on CPEC. "There has been a tendency among Pakistani rulers to lean too much on Beijing for support. We need to work on being self-sufficient and not use China's statements in defence of Pakistan's sovereignty to exonerate ourselves from our responsibilities," said Shamshad. "Our foreign affairs focus going into the next year should be on economy and public diplomacy. Our leadership would do well to work behind the scenes more rather than making public statements," suggested Basit.
COMMENTS
Comments are moderated and generally will be posted if they are on-topic and not abusive.
For more information, please see our Comments FAQ