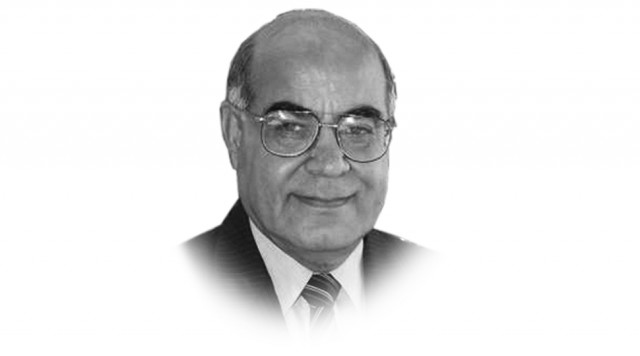 ---
Religious extremists in Pakistan – whether they belong to al Qaeda, the Taliban, or the lashkars and sipahs of various hues – have made their agenda very clear. They believe in an extremely narrow-minded version of Islam and intend to impose it on us with the use of brutal force. They showed to the world what they preach during the Taliban control of Afghanistan, Swat, parts of Waziristan and elsewhere where they have held sway in the past. Their brave new world was a fascist state ruled by mullahs with no freedom of thought, assembly or press. Women were caged in their houses, forced to wear shuttlecock burqas, and could neither be educated nor hold jobs. Music, cinema, television and even sports were banned. There were restrictions on clothes and on getting haircuts and keeping beards was compulsory. Minorities were persecuted. Their foreign policy had a one-point agenda, viz. hate America and its allies.

These extremists are determined to impose their writ in Afghanistan, Pakistan and, eventually, over the rest of the world. To do so, they have used the most barbaric methods: suicide bombings, beheadings, killing civilians in bazaars and namazis in mosques. They have destabilised Pakistan and hurt its economy. Many see Pakistan as a lawless country and some describe it as a failed state. But even worse is the damage done to the image of Islam. Muslims are viewed as terrorists, leading to visa restrictions and body searches. This is terrible injustice to a religion which stands for peace, tolerance and forgiveness.

How then do these extremists find so many apologists in Pakistan, who are not merely among the religious parties? There is no shortage of anchors in our media who deflect any criticism. Their first line of defence is denial. Every gruesome act by the religious fanatics is attributed to India, Israel, the US or the "agencies" of the Pakistan government. No evidence is put forward to substantiate these allegations which seem to be based on conjectures and innuendoes. Even when terrorists take responsibility the apologists claim that this must be disinformation. When all excuses fail to carry conviction, the argument is that the terrorism is a response to the evil deeds of America. For this purpose a relentless and largely fictitious propaganda is carried out to demonise America and paint it as the arch villain and enemy of Islam. The fact that the US has given more aid to Pakistan than any other country in the world and has held India back from military adventures against Pakistan – in the Kargil incident of 1999, after the attack on the Indian parliament in 2001, and the Mumbai terror attacks in 2008 – means nothing to the anti-America lobby. They are bent on putting this country on a collision course with the US. The consequences this could have for Pakistan should be obvious to any rational observer.

Published in the Express Tribune, June 15th, 2010.
COMMENTS (26)
Comments are moderated and generally will be posted if they are on-topic and not abusive.
For more information, please see our Comments FAQ