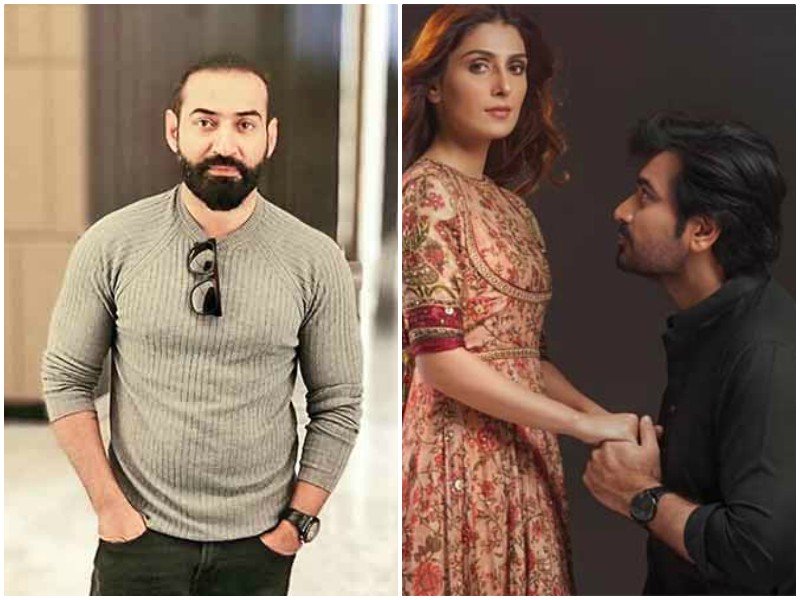 ---
Renowned director Nadeem Baig, who has had one of the biggest hits on TV in recent memory in the form of drama serial Meray Paas Tum Ho (MPTH), sat down with actor turned host Samina Peerzada and opened up about his role as the driving force behind it.

From the vision he had before starting the project to how he executed it, making it the highest rated TV show, Baig had quite some beans to spill about his work ethic. The director spoke about how the aesthetics of the serial were never his main focus. According to Baig, MPTH is more about the acting and characters instead of how beautifully it's shot.

The Punjab Nahi Jaungi director referred to how serials were made back in the day, focusing more on the acting rather than camera angles and shots. "Whether it is your (Peerzada) drama Karb or Dhoop Kinaray, we only remember the performances. If we think of Shehnaz Sheikh we don't think of the lighting on set or the location, we only remember her being magical," he said.

Talking about MPTH in particular, the host ladled praise on how Baig handled the project, choosing to keep it simple in order to better relay the energy, emotions, and the ethos of a scene. "Some stories are such that the characters in them are bigger than the story itself," responded Baig.

"Whatever the story may be (MPTH), its characters are so interesting, and the emotions they convey are so intense that capturing them was perhaps more important for me," he continued, before referring to one specific scene in which the protagonist and his son are shown in a brilliant single shot that managed to deliver their bond amidst adversity perfectly.

"The pain of that moment was important to capture. The shot had to be correct and not fancy. Actually, I'm out of the love for fancy shots; by all means use them where needed, but I feel the most important aspect is the performance of an actor," he specified.

The director also explained how his priority as a director is to push the limits of an actor so they perform their best. "It has become my priority somehow, be it film or TV that I like to push the limit of an actor, one that they've drawn for themselves. I like to tell them that no, you can do even better, we can get a better expression out of you, and you don't need to do anything for that except inspire them," Baig explained.

"When you look at Ayeza and Humayun in MPTH, I don't even think there's a camera or a crew around them when they're talking to each other. There's a disconnection from the surrounding," he said, before citing a scene from the Hollywood film Blue Jasmine starring Cate Blanchett. He shared how amazed he was by the ability of a human to completely disconnect from everything and as a result capturing the audience's absolute attention.

"I like to push actors to go to that level of excellence," concluded Baig.

He also addressed one extremely controversial dialogue from the serial that spawned countless memes; Danish calling his unfaithful wife a 'do takkay ki aurat' (a worthless woman). Addressing the host's concern about the dialogue, about how men in the society are not dealt with as harshly and are expected to be forgiven, Baig responded, "I think women can have misogynist thinking as well. You cannot look at that dialogue with a gender-biased view. He's a human being, and I feel if the roles were reversed, no one would have had an issue."

Have something to add to the story? Share it in the comments below.