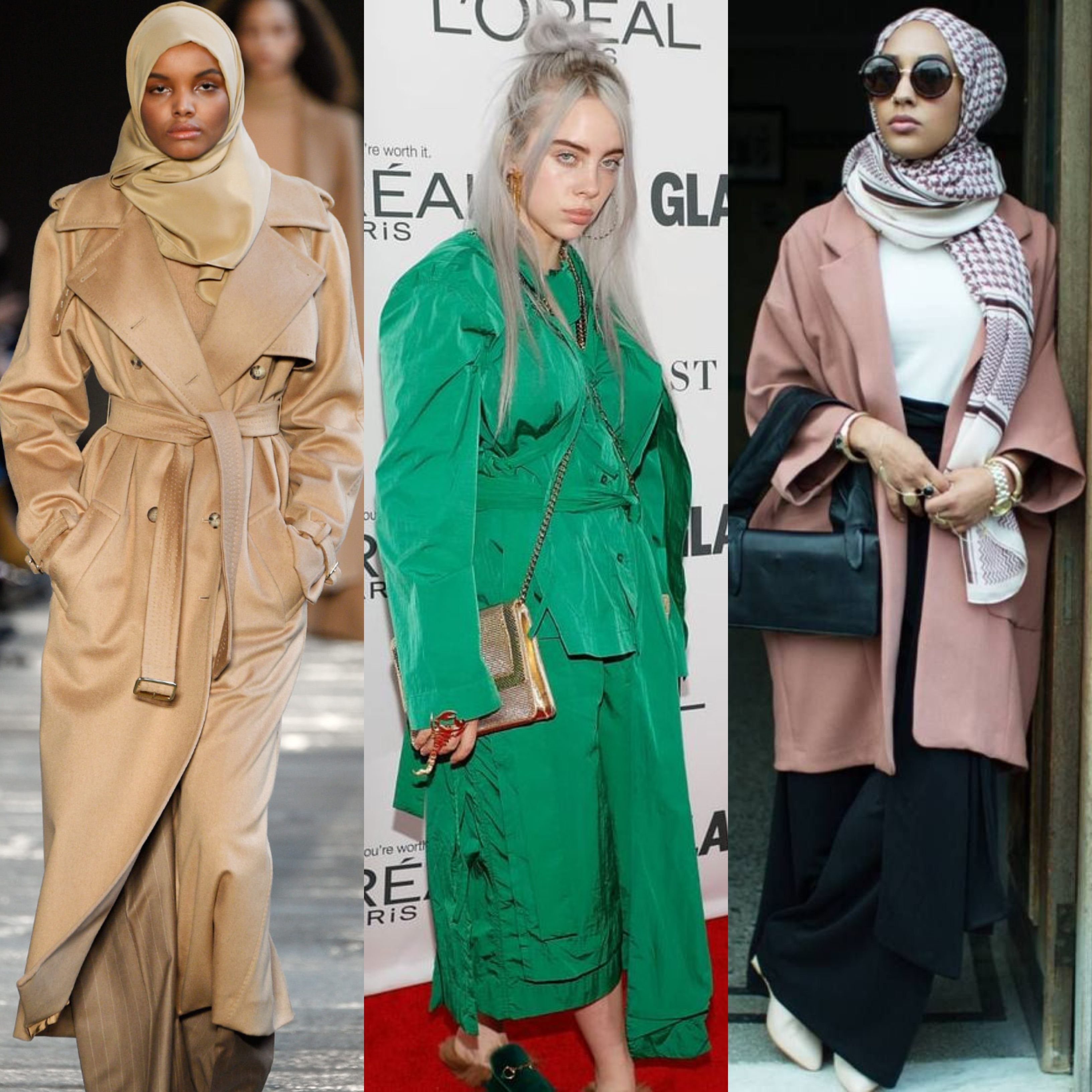 ---
Climate change, the Women's March, Yeezus and hashtags. The 2010s were full of anxiety and upheaval, glorified or critiqued in billions of posted pictures. Workplace stilettos gave way to sneakers as they became a prominent fashion choice, putting comfort before all. And as everyone documented everything, all of the time, style trends defined fashion tribes faster than ever before.

Among athleisure, millennial pink and dystopian jumpsuits, modest fashion became a key trend that defined the last decade, reported InStyle. 




It's multi-billion dollar industry that went global. Cultural and religious reasons may have birthed covered-up fashion, but today the aesthetic has gone to a whole new stylish place, turning the heads of a young generation of cosmopolitan, social media-savvy consumers, according to Vogue.

"It takes a certain courage and conviction to try simple, covered-up clothes," wrote fashion critic Suzy Menkes in T Magazine 2013. It also takes a serious style budget, at least to indulge in Dolce & Gabbana's flowing hijab and abaya collection, as well as other luxury brands such as DKNY, Tommy Hilfiger and Oscar de la Renta coining on to the idea that more is more.




But as maxi skirts and prairie dresses went from The Virgin Suicides to the style world, converging reasons make it more than a passing fad.

First was the influence and investment of observant Muslim and Orthodox Jewish women, many of whom consulted on "modesty edits" for major retailers. Some brands also enlisted hijab-wearing influencers such as Hana Tajima to design a capsule collection.




British Muslim model Mariah Idrissi also became the first hijab-wearing model for a mainstream fashion giant in 2015. By avoiding the stereotypes, the brand received rapturous comments on the breakthrough.




"Mariah Idrissi didn't just model for an ad campaign, she awakened the people. In a simple and quiet way she made others look at a Muslim woman without fear or contempt but with a healthy curiosity. Mariah opened a conversation that has always been strained," reported Muslim Girl.

This year, Muslim model Halima Aden became the first-ever Sports Illustrated model in a burqini by Cynthia Rowley. The American-Somali first gained recognition for being the first woman to wear a hijab in the Miss Minnesota USA pageant in 2016 and made headlines wearing a glittering chain-link Christian Cowan hijab on New York Fashion Week ready-to wear runway.




"What's nice about this space is that you've got a loyal audience because they've committed to it for a higher reason," said Alia Khan, founder and chairwoman of the Dubai-based Islamic Fashion Design Council in an interview with Vogue. "They're not doing it to impress anyone, so there's no passing fancy, there's no fad involved in this. They're first and foremost doing this because of their values and belief set, which are going to stay with them for life."

Orthodox Jewish designer Batsheva Hay's sky-rocketing success as a fashion designer catering specifically for observant Jewish and Christian women is also a result of how modest fashion entered into main-stream consciousness.




"I know some people will think modest fashion is regressive and telling a woman to cover themselves, but I actually feel like the women it appeals to want to wear stuff that's fun and don't have to worry about being an object of desire for a man," said Hay about her designs.

Even uber-popular British singer Billie Eilish had something to say on the movement, indicating that her covered up fashion choices go much deeper. Billowing clothes became a subversive symbol of chic feminism, as the Bad Guy hit-maker acknowledged in her 2019 Calvin Klein campaign.




In the video clip of the #MyTruth #MyCalvins ad she posted to Instagram, she explained, "I never want the world to know everything about me. I mean that's why I wear big baggy clothes: nobody can have an opinion because they haven't seen what's underneath, you know?"

Have something to add to the story? Share it in the comments below.