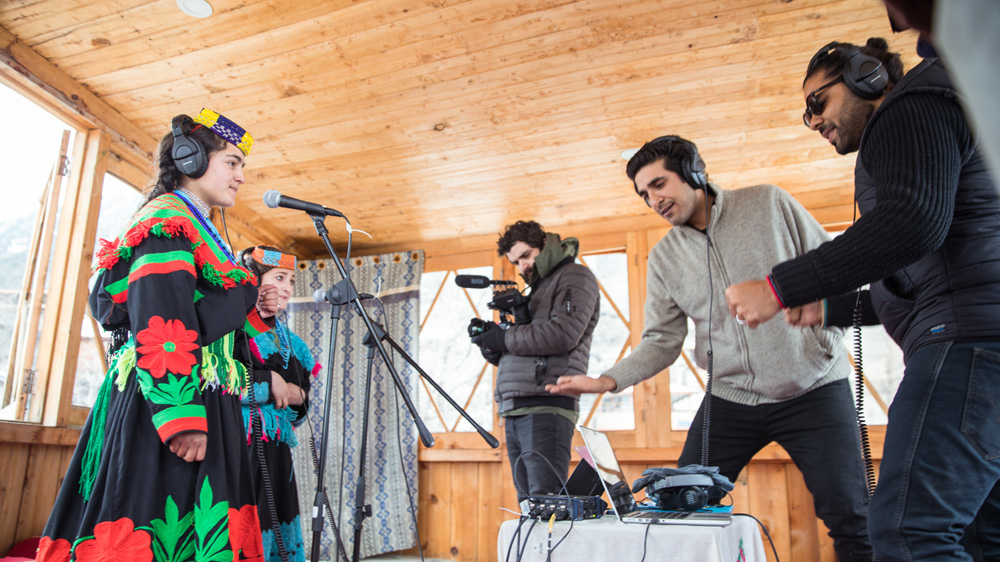 ---
Over the course of a decade, appearing in Coke Studio has become synonymous with having made it big in the music industry. Naturally, when the show launched a different format on the side in 2018 titled Coke Studio Explorer with the aim to scout new talent from far and wide, one would've thought the discoveries to have hit the jackpot. The reality is not as glittery.

Amrina Kalash, part of the duo from Kalash who were the first ones to make it to the Coke Studio Explorer page, is a 10th grader with lofty ambitions. The girl, who  hails from the valley of Bumburet in Chitral along with Ariana Kalash, belongs to a middle-class household where much of the family is involved in hard labour; Amrina is skilled in stitching the traditional garb of the region. But is that all she wants to amount to?




"It is my dream to set up a music studio in the locality of Kalash. I want to train local girls. This land is extremely fertile in terms of music and dance and there is a huge need for the government to consider our situation," says Amrina as she opens up to The Express Tribune about her Coke Studio journey and what she aims to do with her passion and talent.

Amrina and Ariana made waves when they tuned the Kalash folk song, Pareek, to vibe better with the contemporary listeners of 2018. "The song that I sang with my friend Ariana is our local folk song, which is why it is so famous. We used to sing this and other folk songs at our festivals; this is also why we performed it at our best for Coke Studio. We already were experts in singing it!" shares Amrina excitedly.

For a young girl with limited access to channel her interests, Coke Studio came as a beacon of hope to her village. "Our folk music and traditional dances are a symbol of pride for us, they're closely associated with our identity and we want to promote it at an international level," Amrina says, but her dream is proving harder to achieve, even after her national TV stint.




"At this time, we are struggling to secure and preserve our culture as our community is dwindling; there are only 4,000 Kalash community members remaining in the three valleys of the region. We are routinely ignored and are not provided with facilities that other provinces may have. Girl's education and health are just some of the issues here," she shares.  She goes on to say that women in the region face issues not because the family discourages them but simply because there aren't enough opportunities.

Not just Amrina, but her whole community's hopes are tied with Coke Studio and more such platforms in the country to preserve their culture. "My whole community is now relying on me after I performed with Coke Studio. People think that I will surely do something for them," she says with an air of unbridled faith about her.




"I am grateful to UNESCO for its efforts to save our culture and our hopes also lay with private music promoters like Coke Studio. It is a request to such platforms to kindly include at least one Kalash folk song in all their seasons," she asks.

"I appreciate my local people who give us opportunities to sing at local festivals like Chillum Joshi and Chomoos. After Coke Studio, everybody in the region knows me and people recognise me when I go to bazaars for shopping. But this also makes me sad, because I want to do bigger things for my people and not worry about fewer opportunities," she relates, positive about her talent and potential.

Inspired by the talent and career of the likes of Atif Aslam, Amrina believes that "Our language, voice, and songs are sweet and charming and if the showbiz and music industry gives us the chance, we can also make contributions to strengthen them."

Have something to add to the story? Share in the comments below
COMMENTS
Comments are moderated and generally will be posted if they are on-topic and not abusive.
For more information, please see our Comments FAQ