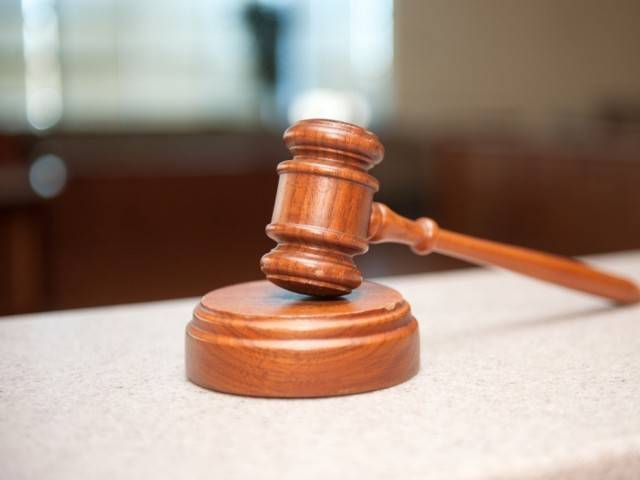 ---
ISLAMABAD: The federal government will build its case around the injunctions of Sharia law that prohibit the desecration of a human corpse in a reference it will file with the Supreme Judicial Council against Justice Waqar Seth, one of the judges of a special court which handed down the capital punishment to Gen (retd) Pervez Musharraf.

Justice Seth, who is also chief justice of the Peshawar High Court, in his judgment called for dragging Musharraf's body and hanging it at D-Chowk for three days if he died a natural death before the execution of his sentence.

The reference will also mention previous court judgments on the desecration of a human corpse.

'Mentally unfit, incompetent': Govt to move SJC against judge over Musharraf treason verdict

Special Assistant to the PM on Accountability Shahzad Akbar is preparing the reference in consultation with Federal Law Minister Farogh Naseem.

The government will question the judge's "sanity and competence" and accuse him of delivering an "unconstitutional, unethical, inhuman" verdict.

The attorney general for Pakistan will also be consulted while preparing the reference.

After a briefing to the prime minister, it will be sent to the president for approval.

Separately, Prime Minister Imran Khan met former law minister Babar Awan on Friday to discuss the special court's verdict in the Musharraf high treason case.

According to a statement, the premier vowed to defend state institutions and not allow destabilisation in the country.

"The government's job is to empower state institutions," he added.
Awan lauded the premier for guiding the nation through troubled times and said the government would make laws to benefit the people.

On Thursday, the law minister had said Justice Seth was "mentally unfit and incompetent" and not fit to be a judge of any court. He added that the government had decided to approach the SJC with the plea "that such a judge has no authority to be a judge of any high court or the Supreme Court".

In detailed verdict, Justice Seth rules 'if Musharraf dies, hang his corpse at D-Chowk for 3 days'

"There is no room in any law – including Article 6 of the Constitution, High Treason Act, 1973 and Criminal Amendment Act of the special court, 1976 – for a judge to have the authority to give such an observation," he said.

"Public hanging is against the Constitution and Islam," he added. "With due respect, this is an unprecedented, despicable and completely wrong observation by the judge." The law minister added that Justice Seth, who is also the PHC chief justice, "should be immediately stopped from performing his duties".

Attorney General for Pakistan Anwar Mansoor Khan said the sanity of the author of the detailed verdict was "questionable" and called for his trial and removal under Article 209 of the Constitution.